AWAI Member Lands $30,000 Copywriting Job

AWAI Member — and B2B Copywriter — Seals the Deal on $30,000 Copywriting Job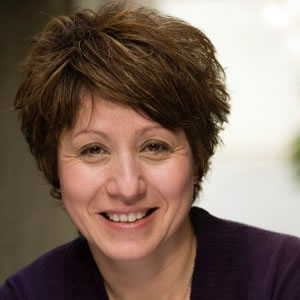 Myrna Begnel
You never know what's going to happen at an AWAI event …
At the recent Web Copywriting Intensive Myrna Begnel landed the biggest copywriting job of her career so far. After finalizing the details she walked away with a $30,000 contract for a major project. It took persistence to land this client. And the details of her work are a great example of just how varied — and interesting — the work a copywriter does can be.
"It's a four to six month project that involves various copy, branding, website, email, and content marketing components. The client is a logistics company that provides warehousing, distribution, transportation, and fulfillment services. They've been in business over 10 years, but they don't have a great reputation in the market. Because they primarily move and warehouse fruits and vegetables, the work is extremely seasonal and cyclical. They need help marketing themselves better (both print and digital) in order to get new leads and customers," explains Myrna.

"We're starting with a simple sales datasheet because that's a very immediate need. And after doing an intake with them yesterday, I discovered that they also need to get some sales emails and deploy a customer satisfaction survey. There are also employee morale issues and a lot of mistakes being made in transportation, so we're adding in an employee engagement survey."

"Obviously, they need someone to write those and help them deploy. We're also going to re-do the company website, get their SEO current, and then put together an email program, blog, and case studies. I'll be handling designers, web developers, and project management in addition to copywriting."
Of course, this copywriting job didn't just fall in her lap. It's a client she's been pursuing for awhile. And persistence paid off.
"This is a referral from someone I know in the industry — I met with them at least four to five times. I did an entire presentation, competitor research, state of the industry. I put together a statement of work (proposal). Nothing … they just weren't ready until they got a few internal things in order and the right personnel. It's a good lesson in patience!" says Myrna.

"I'm thrilled not only because of the money, but because I'm going to be able to help them become much smarter business people. It's also exciting because when I originally approached them and presented some potential solutions, they simply weren't ready to get them going. I've been trying to land this client for almost six months — and it's very gratifying not to have given up."
Myrna has been working steadily in the B2B niche, working with several clients. And in her previous career, she was heavily involved in the marketing world. But this latest copywriting job is a big win. And it puts her that much closer to living her ideal writer's life working as a freelancer.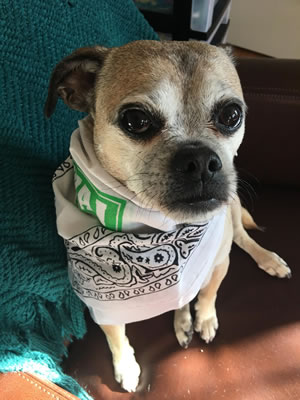 "I like the freedom that it gives me. I can work early or late. I can go to the gym. We just moved to CA and live by the beach, so I can just drop what I'm doing and go for a long walk on the beach for inspiration or to clear my head if I'm stuck," says Myrna.

"It's a personal issue for me to be a writer. My parents were doctors. We came from Croatia and as first generation immigrants, they thought I needed to have a career and job to fall back on. Writing was great — but mainly seen as a hobby. For me, success and being a professional writer validates that I cannot only have a career at this, I can be more successful than in a so-called real job."

The Professional Writers' Alliance
At last, a professional organization that caters to the needs of direct-response industry writers. Find out how membership can change the course of your career. Learn More »

Published: May 26, 2017