AWAI Member Lands Two New Copywriting Jobs Thanks to …

Picking a Niche and Boosting Her LinkedIn Profile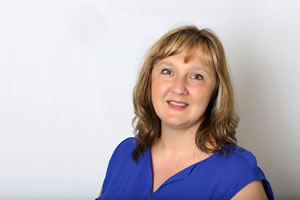 Lisa Christoffel
Lisa Christoffel was at AWAI's Web Copywriting Intensive when she got a very welcome introduction. A client called … with a job offer.
"I'm doing an onboarding email series. The client has an online training company and his goal is to turn thousands of customers who had watched a free webinar and gotten a free 14-day trial to his training into monthly paid subscribers," says Lisa.

"However, his plan was to only send four to six emails to them, over the 14 days. I recommended he communicate more frequently, that he put together some five minute 'best of' video clips to demonstrate the value of the content, and to put together some offers (he'd had only one).

"He's engaged me for the email series, and he's thinking about the 'best of' videos. If so, I'd do the scripts for those, as well."
Although Lisa has worked with other clients previously, this was a real turning point. And she says that her decision to pick a niche and focus her self-marketing around it made all the difference. Previously she had been reluctant to tie herself down to one niche.
"I kept waffling around, so my website and my profile and my samples are all over the place. And I'm still not 100% appropriately niched yet, but I'm getting there!" says Lisa.

"Props to Steve Maurer: I went to his LinkedIn profile and saw what he'd done. I modeled my profile after his, which is how I got another very profitable client earlier this year. They found my profile on LinkedIn and wanted to hire me outright full time. But I convinced them to let me work with them as a partner through my business instead. They will be a repeat customer for the next few years, as they're going through a huge expansion of their product set and customer base.

"My advice: if you are serious about being a copywriter, from my experience that of many others I know, the quickest way to actually getting clients and working your way up the experience curve is to leverage what you already know. Niche yourself where you already have contacts and experience. You don't have to stay there forever, but it is so much easier to get clients and build a reputation and portfolio where you have SOME expertise."
For this latest client Lisa will be bringing in a four-figure fee, which she negotiated like this:
"The new client is a smaller company, so their budget wasn't large. I offered them three options where the cost/email got lower as the number of emails in the series got higher. I explained that my learning curve with his business and his prospects was the same whether I wrote six emails or 16 emails. He chose to go with the medium email rate, so my revenue for the project will be four figures."
With her other regular client bringing in about $2,000 a month … she's quite pleased with her copywriting income.
"The other client I've talked about has already engaged me through the end of March for more than I made in all of 2016 copywriting," says Lisa. "Not enough for me to quit my day job yet, but I'm making great progress!"
For Lisa, improving her financial security through freelance copywriting is a key part of her writer's life.
"That means acquiring multiple streams of income and the ability to lose one job (or client) and still have income that covers the bills," says Lisa. "Copywriting affords me that security. I may not have enough clients yet to pay my bills with copywriting alone, but I've already gone from $0 in year one, to $4,000 in year two, and now I'm on track to probably triple that or more this year.

"The second part of the security issue is retirement. I want to control my standard of living in retirement as well. If we want to travel or take the whole extended family on a vacation, I want to be able to adjust my copywriting client load to bring in
enough to cover the 'extras' in retirement."

The Professional Writers' Alliance
At last, a professional organization that caters to the needs of direct-response industry writers. Find out how membership can change the course of your career. Learn More »

Published: May 30, 2017