Banish Writer's Block for Faster, More Successful, and More Profitable Writing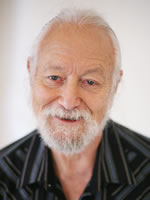 Will Newman
After today, you'll never worry about writer's block.
Thanks to one of my friends I met at Bootcamp three years ago.
Rewind back to this past Tuesday. I told you one reason I'm looking forward to Bootcamp this October is meeting up with old friends. And one of those friends is Carline Anglade-Cole … whom I met at 2014 Bootcamp.
Carline is the Keynote Speaker this year. Well deserved. And even in that honored position, she'll still have time to chat with Bootcamp attendees. She's always so generous with her time.
Back in 2014, Carline gave a blockbuster presentation that will make your life as a writer easier, more productive, and more profitable.
She told us how to banish the tyranny of the blank screen — aka writer's block — forever.
Carline's presentation that year was "How to Write Faster Copy … Cut Writing Time in Half and Double Your Income."
In this dynamic, exciting presentation, she gave seven secrets for making writing copy easier and faster. Today, in keeping with Mark Ford's Rule of One, I'm going to share Secret Number 4 — her solution for overcoming the blank screen blues.
It's simple and beautifully so. I'd never heard or thought of it before, but I wish I could claim it as my own.
Her solution starts with doing all the necessary research into your product and your prospect. You must know the product's benefits and the promise you're going to make to your reader.
You also must know the offer: the price, any premiums, any discounts being offered, and the guarantee.
Once you've done all this crucial pre-work, you're ready to use Carline's secret …
Never start writing with a blank screen
How can you begin writing without staring at a blank screen? Isn't that the problem in the first place? A blank screen?
Here's what Carline says: Before you begin putting new words and ideas down — you add what she calls the static elements of a sales letter. These include order device, testimonials, and guarantee.
These elements probably won't be exactly like they'll be in your final letter. But they give you a good place to start filling up the pages.
Let's say you're writing for a natural health newsletter. You've studied past promotions and have a good sense of what their standard order device looks like. Copy that structure and put it at the end of the promo where it'd normally go.
Of course, you'll change the words to reflect the product you're selling. You'll add new premiums if they've changed. You'll change the price and discounts, if appropriate. But most of the work is already done for you.
The order device is the perfect place to start Carline's process.
In fact, many successful copywriters — including Paul Hollingshead — suggest writing this element first anyway. When you do, you focus on your core promise, benefits, and the offer. In itself, this process helps get your creative juices flowing.
You've only just begun
After putting the order device on your no longer blank page, put the guarantee approximately where it would go in the promo. Look at the client's previous guarantees and follow that format.
Do you have testimonials?
Scatter them throughout. You'll probably move them around once you start writing, but putting them in your promotion early fills up even more real estate.
Once you've added these elements, your page is no longer blank.
What you see is a promo well on its way to completion. The writing you've done — and tapping into what's been said in the testimonials — stimulates those parts of your brain that were reluctant to swing into action when first faced with a blank page.
So, next time you feel overwhelmed by a blinking cursor on a blank page, use Carline's Secret for banishing writer's block for good.
The writing will be easier. Faster. And you'll wind up more profitable.
Please comment below to tell us how you would use Carline's secret for banishing writer's block.

The Professional Writers' Alliance
At last, a professional organization that caters to the needs of direct-response industry writers. Find out how membership can change the course of your career. Learn More »

Published: May 11, 2017