Being a Web Writer Just Gets Better and Better — For Beginners and Pros Alike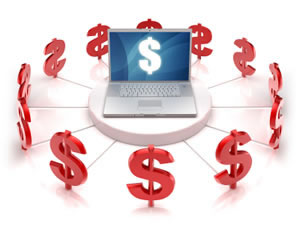 When I first started as a web writer over 10 years ago, I had no idea what an exciting ride it was going to be.
The changes that have taken place since then are mind-blowing. Every year without fail there's something new. Better tracking. New social media networks. Easier video production. A resurgence in podcasting. Easy infographic creation tools.
Learning all of these new things is fun too, and better yet, presents new opportunities to grow. And the respect for the work web writers do is blossoming. Which means the fees you can charge are on the rise, too.
The truth is, we've reached a point where you can custom craft a web-writing business that's well-suited to your personality. That's never boring. That pays well.
You can work anywhere there's an Internet connection. And you can develop a local, regional, national, or global client base.
Just to give you an idea of scope of the opportunity, let me share some of the possibilities that web writing offers.
Web Writing Opportunity #1 — The Traditional Route
Even though the Internet has been mainstream for two decades, there's still no shortage of websites needing to be written or rewritten.
Some companies have a well-planned strategy for maintaining their online presence. However, more often, companies don't have a strategy. And believe it or not, some companies haven't yet made the leap online.
The one thing they have in common is the need for good web writers.
Companies doing it right need writers to help them keep doing it right.
Companies wanting to do better need writers to help them do it better.
And companies that are finally ready to launch a website — well, they desperately need good web writers to help them get started.
As a traditional web writer, you could focus on writing websites. Or content pages and blog posts. Or sales copy, like landing pages and product descriptions.
Web Writing Opportunity #2: Bite-Sized Copy Equals Big Money
Do you remember, oh, five years or so ago, when serious marketers would snicker at the very thought of using social media? They claimed it was some fleeting trend. A waste of time and money.
Boy, has social media grown up.
It's become an essential marketing tool for both B2B and B2C companies. The copy is short. And writing impactful short copy takes special skills. That means these companies need especially talented writers to keep them at the top of their game.
In social media, you work with companies to set up optimized profiles, to monitor social media networks and engage followers, or to create targeted social media campaigns. All highly profitable for the web writer.
Web Writing Opportunity #3: The Fast and Easy Route
Email has been around a long time. Long enough that people love to proclaim it's dead anytime something new comes along (like social media).
But email is still the hub online marketing revolves around.
And no wonder. Currently, the average email marketing strategy delivers a 3,800% Return On Investment. If you could spend a dollar to earn $38, wouldn't you?
So, as a web writer, there's no faster way (in my experience) to land clients and start getting paid than writing emails. Companies need web writers to write e-letters, email lift notes, and autoresponder series.
An added benefit: most clients have weekly projects for you, so these gigs readily turn into retainer arrangements.
Web Writing Opportunity #4: The Evolving World of SEO
Whatever kind of web copy you write, you can add value to your services through Search Engine Optimization (SEO).
When you write copy a client's audience will love and that's easily found by search engines, it's a winning recipe. And because you're increasing the value you deliver, you can increase the fees you charge.
Web Writing Opportunity #5: Blazing Your Own Trail
Being a web writer puts you in the ideal position to create multiple income streams.
One way is writing a topic-based website — a Money-Making Website — where you write about something you enjoy. Over time, you build an audience. The site earns you money through Pay-Per-Click advertising and affiliate arrangements.
Or you start building your own list, and then directly market your own products or services to the audience you've built.
Both can be very profitable. And both boost your financial security and freedom.
Whatever kind of writing you enjoy — short or long, sales or editorial, formal or casual, with clients or without — you can earn a wonderful living as a web writer. And next year will be even better!

The Professional Writers' Alliance
At last, a professional organization that caters to the needs of direct-response industry writers. Find out how membership can change the course of your career. Learn More »

Published: May 29, 2017