How the Sweet Spot of Email Marketing Will Make You More Money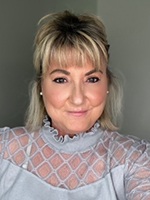 From the dark side to the other side of email marketing
The sweet spot of email marketing
Email frequency directly correlates to email response rates
More emails means more copywriting fees for you
Get help finding new clients
We recently talked about the dark side of email marketing, or spam, and why it's important that your client uses good list hygiene practices.
If they aren't cleaning their lists … that is, getting rid of non-responsive email addresses, they run the risk of triggering spam traps. If that happens, no matter how good the copy you wrote for their email campaign, it won't be seen. Instead, those emails will wind up in the customer's spam folder or worse yet, not be delivered at all.
You see, if a company gets marked as sending spam emails, their IPS (Internet Service Provider) will blacklist them, which means the emails won't get delivered.
The good news to all of this is the problem can be resolved and the blacklisting designation removed. But it takes an awful lot of time. And when it comes to email marketing, timing is everything.
That's why today we're going to focus on the good side of email marketing, or more specifically, how often your client should be sending out emails to their list.
The plain and simple truth is, how often your client sends emails matters not only to their bottom line but yours as well. The more emails you can write, the more fees you can collect. What's more, those emails can be content related or sales promotions. Either one will fetch you a decent amount of money.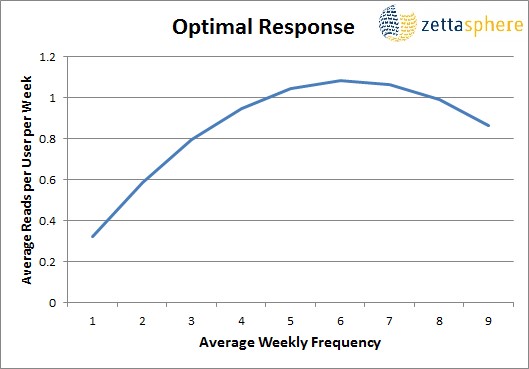 So how often should your client send emails? The answer might surprise you. Turns out the sweet spot is about six emails a week. That's what Zettasphere, an email marketing firm found in a recent study that showed how the frequency of email sends is correlated to response rates.
Return Path found the same thing. They investigated 199 million messages delivered to the inboxes of more than 600,000 account holders. Their findings confirm that when it comes to email frequency, more is best.
Here are four more reasons why sending less email is bad for email marketing campaigns.
1) Lost Revenue: If a company sends less, they make less. Experian Marketing Services found that retailers who sent more emails, with same-day second emails, saw an 88% rise in revenues.
2) Out of Sight, Out of Mind: If emails are not in front of readers regularly, they will forget about the company. There's also the risk that email readers will not remember they even signed up to be on your client's list. Sending less email means fewer opportunities to deliver quality content and build rapport with readers.
3) Higher Complaint Rate: If email subscribers forget who the company is, they are more likely to complain. Complaint rates are based on the number of total emails sent over 30 days. So if your client sends fewer emails, each complaint has a greater impact on the overall complaint rate. For instance, if 5,000 emails are sent and 50 complaints are received, the complaint rate is 1%. If email sends are less, say 2,000, and 25 complaints come in, although there are fewer complaints, the overall complaint rate is higher, at 1.25%.
4) Poor Reputation: Sending less emails gives ISPs less data to work with when evaluating the email sender. ISPs only track the last 30 days of sending. If your client is emailing only a few times during the last 30-day period, the ISP's do not have as much data to determine if the email is spam or not. With a higher risk of email subscribers forgetting the company, the emails they send might naturally end up in the spam folder.
I know from firsthand experience that the more emails a company sends, the more money they make. Most all of Agora Inc.'s publishing firms found this to be true. In fact, the more they stayed in touch with the email readers, the more money they made.
Your takeaway for today: If your client is sending too few emails, that could be the very reason why their business isn't growing. It's also missed opportunity for you, because the more emails you write for them, the more money you'll make. So find out how often your client emails their readers.

The Professional Writers' Alliance
At last, a professional organization that caters to the needs of direct-response industry writers. Find out how membership can change the course of your career. Learn More »

Published: May 22, 2017