Mark Ford's Secret: Why These Extra Words Mean the Difference between Copy that Succeeds or Fails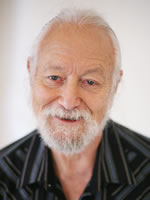 Will Newman
Yesterday, I revealed a secret about writing captivating headlines I learned while developing the Circle of Success Headlines Targeted Learning Program.
As promised, today we'll talk about a secret of writing irresistible leads I learned while developing the Leads Targeted Learning Program. As important as it is, it's a secret many copywriters ignore.
And they ignore it at their peril.
Before going on, if you're new to copywriting or need a quick refresher, let me give a quick definition of what a lead is.
The lead follows your main headline. If you're writing a promotional letter, it follows "Dear Friend" or a similar salutation.
A very common question: "How long is a lead?"
Sorry, no quick and easy answer to this one. But, Mark Ford teaches us a lead is as long as it needs to be to ensure your prospect will commit to reading the rest of your promotion.
If you're writing a longer sales letter — 12, 16, or 24 pages — your lead might be as long as two pages. If you're writing a shorter promotion, your lead might only be two or three paragraphs.
The COS Leads Targeted Learning Program identifies seven crucial secrets for writing successful leads.
None of these seven core secrets is more important than the other. They all work together.
But there's one that if you violate it, you're guaranteed your prospect will stop reading before you can incorporate the other six.
Here's the core secret of an irresistible lead …
Get right to the point!
If you're like me and most copywriters, your mind is like an old car engine. It needs warming up before we surge down the road to a compelling lead.
We need something to get us moving in the right direction. So, we write warm-up copy.
Important for our brains.
Deadly for the copy.
An example from my own history
Quite a few years ago — before learning the secret of "getting right to the point" — I wrote a nutritional supplement promo. The supplement boosted the user's nutrition, filling gaps left by overly processed foods.
I started by telling how nutritionally depleted processed foods are. I used tons of research to back it up.
After building this rock-solid case for why the prospect needed to supplement his diet, I told him the best possible way to do it was with XYZ supplements.
The client loved my approach.
The promo bombed.
My promo bombed because my prospects never got past the first 250 words.
I'd used warm-up copy. Which cooled off my prospects' interest.
Most copywriters write warm-up copy but don't realize it. Warming up is crucial to the creative process. If you try to avoid it, your writing might be stiff, dull, unconvincing.
But you can't let it stay in your copy. It buries your true, irresistible lead.
Mark Ford's cure for warm-up copy
Here's Mark Fords strategy for finding your true lead.
After writing your lead, go back. Read the first paragraph with the eyes of your prospect.
Does that paragraph grab your prospect and make him want to learn more?
If not, cut it out (using Control-X or Command-X) and save it to another file. You might be able to use it later.
Read the next paragraph. Does this one grab your prospect's interest? If not, cut it out.
Keep going until you find that paragraph you feel in your gut will grab your prospect's attention.
This is the first paragraph for your lead. You've hacked out warm-up copy.
Go ahead and write warm-up copy. Then have the discipline to go back and look carefully for it. And then have the courage to hack it out!
I'd love to hear your thoughts on eliminating warm-up copy. Comment below and share those thoughts.

The Professional Writers' Alliance
At last, a professional organization that caters to the needs of direct-response industry writers. Find out how membership can change the course of your career. Learn More »

Published: May 16, 2017