May the 4th Be with Your Copywriting Career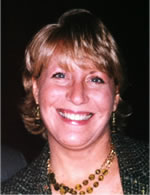 Nan Hughes
Happy Star Wars Day!
In a galaxy pretty close to the center of Orlando, Florida, George Lucas recently hosted a "40 Years of Star Wars" panel that fans will remember forever.
The official Star Wars Celebration, SWCO, takes place in Orlando every year … but of course, this 40th Anniversary year was, well, completely out of this world.
Mark Hamill, aka Luke Skywalker, shared the stage with numerous other saga favorites.
And when Harrison Ford (Han Solo) appeared to surprise the audience, the auditorium became absolute pandemonium, rewarding him with a deafening two-minute standing ovation.
Add in a heartfelt speech by Carrie Fisher's daughter, Billie Lourd …
Followed by a touching tribute to Princess Leia, the much-missed Carrie Fisher …
And capped off by the surprise live appearance of Academy Award®-winning composer John Williams directing a full orchestra …
Well, it was the very definition of over the top.
Star Wars fans melted down social media — as they should have. The event coordinators thought of everything they could do to create a dynamic experience.
The Force was truly with them.
Now, I don't know about you, but I could use the Force with me, too!
So on this May the 4th, I wanted to share how you could have the Force with your copywriting career … Because when it comes to making your writing dreams a reality, AWAI has thought of everything, and created a dynamic experience that is life-changing and completely over the top.
Yet, in some ways, AWAI's show-stopper is almost like a best-kept secret.
When I went to my first Bootcamp in 2007, there were special signs for the COS Welcome Luncheon, COS Exclusive Master Classes, and special COS seating at the Networking Dinner. The COS folks were clearly getting the "A-list" star treatment.
I felt like I should know, but finally had to ask, "What's COS?"
And I learned that COS, or Circle of Success, was a combination of personal guidance, professional mentoring, live targeted training classes, and connections to industry insiders …
Plus, it offered access to the entire current and future library of AWAI's resources. That's when I knew I wanted to join. I'd always be able to look up whatever I wanted. To log on to AWAI's website anytime and look at any and every program I needed to complete client projects seemed … out of this world.
And I'm not the only one who feels this way … Eight years after I joined COS, Sherri Caldwell did the same. Here's what Sherri had to say,
"I joined COS at my first Bootcamp in 2015. I had joined AWAI six months before, and had been working through The Accelerated Program for Six-Figure Copywriting in the months before Bootcamp. I was very focused on writing Bootcamp Specs. When I won the Bootcamp Spec Challenge, I immediately went to the desk and signed up for COS with that $1,000 check, reinvesting in my education.

"The COS community, live training programs, and support have made the biggest difference for me — it put my copywriting career into hyperdrive.

"Also having access to all of AWAI's training programs, and being able to participate in the many Live Series programs (for Accelerated Copywriting, Money-Making Websites, and Advanced Training) has been incredible."
Sherri said COS put her copywriting career in to hyperdrive. It always comes back to Star Wars, just like George Lucas first imagined. So if you're ready for your copywriting career to enter light-speed, I suggest you follow in both mine and Sherri's footsteps and join COS. It's helped create countless "A-list" copywriters, and it just keeps getting bigger every year. (Just like Star Wars.)
And at this year's Bootcamp, if you see me or Sherri wandering the corridors, please take a moment to say hello!
Until then, May the Force Be with You.

The Professional Writers' Alliance
At last, a professional organization that caters to the needs of direct-response industry writers. Find out how membership can change the course of your career. Learn More »

Published: May 4, 2017