How Starting Your Writing Career Can Be Like Having Your First Child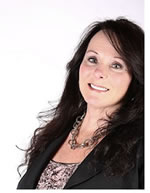 Kelli Clevenger
Did you know everything about parenting before you had your first child?
Probably not. But you had him or her (or them!), anyway.
Your desire for having children outweighed your fear.
Now, let's see how that might compare to your writing career.
You want to get your writing career started. But you're stalled.
Why?
Most likely it's because you're afraid. So far, fear outweighs desire.
It's time to change your mindset. It's time to think like you did when you had your first child.
Let me explain …
When having your child … or giving birth to a new career … preparation comes first.
How do you prepare for your first baby?
Get physically ready.
Read so many books your brain is on "new-baby overload."
Read every article ever written on every site you can find.
See your doctor, toting your list of 1,000 questions.
Talk to all your new-mom friends.
You ask yourself, "How will I EVER be ready for that bundle of joy?"
(Answer: Never. There's too much to learn!)
So, how do you prepare to be a copywriter?
Study every copywriting program you can.
Read tons of books about copywriting.
Read every copywriting article on every website.
Take as many writing courses as you can.
Make a long list of questions and ask them in every Facebook writing group you can get into.
You've become a writer-information Ninja, much like if you were having your first baby.
You ask yourself, "How will I ever learn everything about writing, so I can start my business?"
(Answer: You won't. There's too much to learn!)
The problem every budding copywriter faces
Your intentions are good. But your brain's overloaded.
You've become a member of the biggest writing club out there: The group afraid of never knowing enough.
Yes, preparation's good. But trying to learn everything at once can be bad.
It'll stop you from moving forward. And without moving forward, you'll never get your first clients.
The Solution that clears the problem away
Think about that first baby.
You were thrilled. But you didn't know everything about parenthood.
You jumped in anyway.
Same way with your writing business.
You won't know how to handle your first client until you actually have one.
Think about it like this:
Each client will be different. What each one needs will be different, too (just like babies).
Some clients will be easy to work with. Some won't. (Some babies sleep through the night. Others don't.)
You can't fully prepare for either.
YOU CAN TRY. But, remember: you'll never learn everything.
What do you do?
Jump in. Make mistakes. Learn from them.
It's called EXPERIENCE.
It's what makes a good parent. And it's the successful foundation of a thriving freelance career.
Giving birth to your successful writer's life
You planned for your first baby as best you could.
The same way you've learned copywriting skills to the best of your ability.
You'll never learn all there is to know about copywriting. But you need to move forward at some point anyway. Follow these three simple steps:
Learn foundational secrets from AWAI.
Go after your first client.
Learn as you go.
You'll learn how to write each project as it comes.
And when you need help, you have AWAI's resources.
So, remember what it's like to have your first child. And start your business today. You won't regret it. And you'll be successful sooner.

The Professional Writers' Alliance
At last, a professional organization that caters to the needs of direct-response industry writers. Find out how membership can change the course of your career. Learn More »

Published: May 17, 2017