Why You Need to Know about the Dark Side of Email Marketing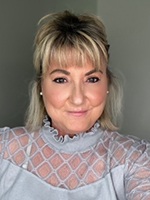 Dealing with those annoying obsessions
Video experiment that went viral
The dark side of email marketing
Turning email spam into a TED Talk
Be part of something bigger
I have this habit of becoming easily obsessed with new things. Well, maybe it's not an obsession but more like a weird personality quirk. Or maybe I suffer from "Brightly Shiny Objects Syndrome," where the newest thing captures my full attention.
I don't really know what to call it, but let me explain what's happening and why you need to know about the dark side of email marketing.
Right now, my newest obsession is TED Talks videos. You've probably seen at least one or two yourself, right? If you aren't familiar with TED Talks' history, Richard Saul Wurman is the founder. The first TED Talks included a demo of a compact disc, how an e-book works, and 3-D graphics from Lucasfilm Ltd. (of Star Wars fame).
For the first 18 years of its existence, TED was simply an annual conference in California dedicated to Technology, Entertainment, and Design. Wurman and his co-founders were hopeful TED would make its way onto television, as regular programming. But it didn't work out that way.
Luckily, in 2006, with the arrival of online video, they decided to try TED Talks as an experimental video podcast. It was a huge hit. And the rest, as they say, is history.
What does this have to do with your career, Dear Copywriter? Well, as I was "channel surfing" through the thousands of TED Talks videos, one in particular caught my attention.
The speaker, James Veitch, is a British comedian and best-selling author. He also has his own YouTube channel. The subject of his talk is spam … not the kind you eat out of a can, but the kind that can wreak havoc on email marketing campaigns and put an immediate end to successful email sales copy.
If the client you are writing copy for sends emails to a list they've cultivated, it's critically important they use good list hygiene techniques and follow best sending practices. Otherwise, they run the risk of being blacklisted.
That's when the Internet Service Provider (ISP) the company uses blocks their emails and marks them as spam. When this happens, your email sales letter is doomed.
But what happens if you "spam a spammer?" That's what James wanted to know. Instead of deleting the spam, he decided to reply back.
In his TED Talk, he tells the story of one email he received inviting him to participate in a unique redistribution business, where he would be paid 10% of any gold he distributes. The company would send him a small amount of gold on a trial basis. All he had to do was pay them a small fee.
"How much is this business deal worth?" he asked in his email. The sender replied, "We would ship you 25 kilograms, making the deal worth $2.5 million."
James wrote back, letting them know he was interested but under two conditions: (1) He'd want more gold … a full ton, and (2) Please use these code words to keep this conversation private.
He made up code words, including "gummy bear" for lawyer, bank is now "creme egg," and legal is "fizzy cola bottle." He also asked that from now on, they refer to him as "KitKat."
Thinking this would put an end to the conversation, he was surprised when the return email contained all his code names. Here's that portion of the transcript from his TED Talk:
5:55 I said, "Dude, you have to use the code!" What followed is the greatest email I've ever received. I'm not joking, this is what turned up in my inbox. This was a good day. "The business is on. I am trying to raise the balance for the Gummy Bear —
6:17 (Audience Laughter)
6:22 So he can submit all the needed Fizzy Cola Bottle Jelly Beans to the Creme Egg, for the Peanut M&Ms process to start.
6:31 (Audience Laughter)
6:32 Send 1,500 pounds via a Giant Gummy Lizard."
6:37 (Applause)
6:48 And that was so much fun, that it got me thinking: What would happen if I just spent as much time as I could replying to as many scam emails? And that's what I've been doing for three years on your behalf.
Seems like years wasted, but James is a clever marketer. He turned his spam experiment into a best-selling book, Dot Con.
But that's not all. That rabbit hole of research I pursued led me to James' own email marketing venture. He shares more stories in his free e-letter. So I did what any good marketer would do — I signed up.
Your takeaway for today: Ask your client how often they clean their email list and what protections they have in place to avoid being flagged as spam, so you know your copy is making it into a customer's inbox.

The Professional Writers' Alliance
At last, a professional organization that caters to the needs of direct-response industry writers. Find out how membership can change the course of your career. Learn More »

Published: May 8, 2017