How Proper Timing Helped This Member Achieve The Writer's Life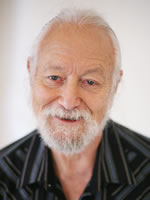 Will Newman
At a recent AWAI event, one name kept popping up: Janice Sakata-Schultze's.
And it was always accompanied by words like "huge success" and "incredible breakthrough."
Janice's success was not a fluke. She carefully planned the time to make the leap to the writer's life. And because she was consistent with her goals when she finally did leap, she's now reaping steady benefits from her writer's life.
AWAI interviewed Janice recently. I know you'll enjoy hearing her story … a story that could soon be yours.
What did you do before you started as a copywriter?
I was in education — first as an elementary school teacher, then as a school counselor and psychologist. But I've always loved to write. My teachers constantly praised me for my stories, reports, and essays, so I derived a lot of personal satisfaction from it.

I originally heard about AWAI through the "Can You Write a Letter Like This?" piece, and enrolled in The Accelerated Program for Six-Figure Copywriting the next year. At that time, I had a one-year-old daughter and another on the way, and I wanted to find a legitimate work-at-home opportunity.

The program appealed to my aspirations to be a writer. I tried it for about a year and a half, but the time just wasn't right to make it happen.

When I left education eight years later, I gave it a go again. Everything came together!

Why did you choose travel copywriting?
It's just a natural extension of my passion for travel and writing.

Eventually, I joined Circle of Success and carefully studied all the programs related to travel writing. It was fantastic having such easy access to all those programs.

When it came time to think of a niche, online travel copywriting was the perfect fit.

What was your biggest fear before starting as a freelancer? And how did you overcome it?
My biggest fear was not making a viable living from writing. I was skeptical I could get assignments that paid well.

I overcame it by persisting with self-marketing … and being consistent about it.

I sent emails and direct-mail packages. Engaged in social media. Networking. And said to anyone I knew or met, "I'm a copywriter."

Eventually those things built upon themselves, and now I have plenty of lucrative writing work.

What's your favorite project?
I'm currently helping a volunteer tourism company with a complete overhaul of website copy, content, and keyword optimization.

The client inquired about my services through my site. I loved having them approach me and not the other way around!

Another favorite project is a cycling tour company here in Colorado. They needed help with their site. Now they want social media and email marketing. I especially love that one, because it's in my chosen niche of adventure and active travel.

Can you recall an a-ha moment when you knew you'd achieved the writer's life?
That occurred not that long ago. A lot more people have approached me about my services through inbound marketing I've done.

Becoming a certified content marketing writer through the Content Mastery program has really brought in lots of inquiries.

But I still won't stop outbound self-marketing. That's the best way to ensure my pipeline stays full.

What's your advice to newcomers?
I always keep Winston Churchill's famous phrase in mind: "Never, never, never give up."

It's especially true with copywriting. Plenty of opportunities await anyone willing to persist.

Keep learning and developing skills. Take enough jobs to keep you busy, especially when starting out.

And have a vision of the life you desire. Write it out, and read it every day. Whenever you think you might not succeed, your vision keeps you going.
Tell us your thoughts on how careful timing and having consistent goals can help you achieve the writer's life. Comment below.

The Professional Writers' Alliance
At last, a professional organization that caters to the needs of direct-response industry writers. Find out how membership can change the course of your career. Learn More »

Published: May 18, 2017