What Law Books Could Teach a Copywriter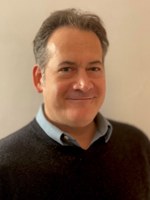 John Forde
What's that … I went to law school?
Actually, I meant "law school" …
You know, with those "air quotes" that apparently, well, protect you from getting sued. And stuff.
Yes, "law school."
It was a small institution. With a fantastic ratio of teachers to students — in fact, one to five in each class.
It took me years … nay, decades … to complete my coursework. Just the same, I graduated with honors.
What on earth am I talking about?
Full Disclosure
When I say "law school" … I'm not really talking about an ivy-covered institution stocked with clerk-ready coeds. Instead, I mean that's a bit what it was like, growing up in the house with my father, a Philly attorney.
For nigh on 40 years, he plied his trade. And he was good at it, with his Celtic wit, a passion for logic, and his knack for telling stories.
In that kind of shadow, you pick up a few things.
For one, despite all clichés to the contrary, he was rigorously honest — a quality that's got a long-term payoff in our profession too.
Family fights? They were more like debates, replete with propositions, evidence, and rebuttals.
As a young kid, I remember reading books with kid-friendly versions of famous or funny court cases (seriously).
My first sales letter? A three-page case I wrote in grade school, for why I should have my own window fan.
Which is what gets me to this …
What Law Books Could Teach a Copywriter
In copy training sessions, one of my mentors used to make a similar point. For the purpose, he liked to trot out stories of J.C. Calhoun, a mythical Southern prosecutor …
"You're honah," Bill would say, slipping into his best Southern drawl, "I happen to know my defendant wasn't anywheh near that bar fight on the evenin' in question … "
You could practically hear the fans flapping in a hot Mississippi courtroom …
"Because, sir, not only is he a gentleman of fine character … he was also with me, at a brothel nearly a mile from the scene!"
Okay, maybe Bill also just liked putting on the accent.
But the point still follows …
Good copy is a lot like a good courtroom argument. That is, it takes strategy.
You can't just make your big claim … then scattershot your prospect with sandbags of proof. You need a blueprint.
Good lawyers, for instance, lay out each point with an idea of what comes next. And how all of it will come together.
With all that in mind, I recently took a course — just for the heck of it, maybe — on the site udemy.com.
It was called, "A Clear Logical Argument, Guaranteed." And it was hosted by a longtime trial attorney. Not J.C. Calhoun, but a fella named Joseph A. Laronge.
Laronge teaches something he calls the "Logic Bridge." In a nutshell, it's the structuring metaphor he uses to teach junior lawyers how to string one point of proof to the next.
It's easier, says Laronge, to build a well-supported argument … if you link each proof point to the next, not just by using strong individual points, but linking those points verbally together, overlapping statements.
For instance, if you propose, "Rufus was nowhere near the bar fight that night."
Your first point of proof would begin, "He couldn't have been near that fight, because I know he was elsewhere."
The next might say, "I know he was elsewhere, because he was with me … at a cat house nearly a mile away."
By linking the proofs, it gets tougher to pull any part of the argument apart. It occurred to me, you could do something similar — maybe a little more artfully — in copy.
Let's call it the "Persuasion Chain." And it would go like this.
Every time you craft a sales pitch, you probably start by conjuring up your Big Claim or promise.
And then, if you're like me, you plunder the earth, looking for all the best Big Proof. But instead of throwing it all on the page to see what sticks … take a minute and draw up your blueprint.
What's your best, biggest proof?
You might want to start with that. Then again, you might want to save that as a zinger for later.
What about your most disruptive or engaging piece of proof? Maybe it's a shocking statistic or a great story.
See if that fits into the first slot.
Naturally, you've got the copywriter's toolbox to dig through … charts, studies, and testimonials.
Don't just use 'em all, pick the best ones. And then, do this …
Like a lawyer who would make a court case, pick out the questions your "jury" of prospects MUST have answered to embrace your proposition.
Put those questions in the order of most searing importance. Don't forget to include "Why should I believe you?" and "What should I do, if this is true?" somewhere in the mix.
Now you're ready to start plugging in your proofs. Again, choose wisely. Not every … single … chart or detail or study … belongs.
Give it the helicopter view and see if you've got any thin areas … or areas that are over-cited and supported.
If you've done it right, all that's left is to weld the links together with the right words. For that, try linking the points, the way Laronge suggests above.
That is, you lay out your big claim, "Nobody will believe how easily you learned to play piano."
Then you launch into the next level of claim — or proof — by linking the ideas verbally, "Playing piano isn't usually the kind of thing people think of as easy to learn."
And the next, "That's because they learn in the wrong way." And then, "What's the wrong way? Rote memorization and endless rehearsal. But a surprising new study shows that way not only bores young students, but it doesn't work … "
Okay, you'd want to throw more ornamentation on it. Say, a story about a guy who gets laughed at when he sits down at the piano … who wows the crowd when he begins to play.
But you get the point …
At the outset, you need a big, bold proposition. At each step thereafter, you're getting heads to nod in agreement.
And you're linking it all together by saying — between the lines, not overtly — "if this is true, then that."
I admit I've never quite done it that intentionally. When it happens, it's either by accident … or instinct. But you can bet I'm going to start being more deliberate with laying out this Persuasion Chain blueprint.
I know a trial lawyer would. And maybe you should too.
Your takeaway for today: Next time you sit down to write sales copy, make sure you lay out your arguments using John's Persuasion Chain technique.

The Professional Writers' Alliance
At last, a professional organization that caters to the needs of direct-response industry writers. Find out how membership can change the course of your career. Learn More »

Published: May 1, 2017