What Sort of Club Would You Join? Would It Help You with Your Dream of Living The Writer's Life?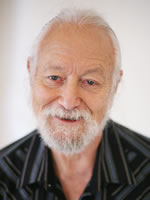 Will Newman
I had a gratifying visit from my "non-familial grandson" last Friday.
Daniel is now a senior in high school, all set to graduate in five weeks. He has birth grandparents, but when Linda and I got to know him as a sixth-grader, he needed some extra emotional support. So, we became like grandparents to him.
He's moved from our community to a large town an hour south. We miss him, but the move gave him the opportunity to join his high school golf team. He loves participating in this sport he'd never played before two months ago.
Well anyway, our conversation centered around his most recent golf tournament and how well he did for being such a newcomer. He talked at great lengths about the country club where the tournament was held. A simple, rural kid without a lot of experience, the club impressed him greatly.
He asked me if I'd want to belong to a club like that.
Confession time. I don't like golf. I admit to never having played it. I have no desire to start. And I have no desire ever to join a country club.
Yet, the conversation got me thinking about what clubs I might want to join even though I've mentioned I'm a self-identified "non-joiner".
That question brought me to a website listing several "Private Clubs We Actually Want to Join." I chuckled when I read the copy on it because, with two exceptions, I wouldn't want to join these clubs.
The first one I did like was the Magic Castle. Sleight-of-hand has always fascinated me to the point that in my late 20s, I taught myself magic tricks, even buying magic props to learn how to do them.
I didn't do this out of any desire to become a magician, amateur or otherwise. I wanted to learn how it was done. While I'm not sure I would want to join the Magic Castle, the idea intrigued me.
The other club that caught my attention was the Lombard Swim Club.
I love to swim. I'm very reluctant (read scared) to ride roller coasters I know are perfectly safe. But the first time I was taken white-water river rafting, I gladly rode an inflatable kayak even knowing it was far more dangerous than a roller coaster.
After seeing the website, I asked myself what types of special clubs I might consider joining.
Of course, they would have to relate my special interests.
I'd investigate a club whose members were interested in science for the nonscientist. Science — in all its forms — fascinates me. I want to know more. I want to understand at a deeper level. Yes, this is a club I'd consider joining.
I could also imagine myself belonging to a club of people with similar interests in language. A club where we might talk about the origin of words, how words and syntax and pronunciation have changed over the years.
I'd want this club to have a broad membership including linguists, dictionary writers, language experts, as well as nonprofessionals like me interested in the huge, fascinating subject of language. (Sounds a bit like my favorite podcast, A Way with Words.)
And I'd certainly join a "club" like AWAI … a club of members with a passion for writing … and a passion for turning that writing into the writer's life.
All this brings up a question for you. What sort of club would you want to belong to? How would your membership relate to your quest for the writer's life?
I'd truly love to hear your thoughts. So please comment below and tell us about it.

The Professional Writers' Alliance
At last, a professional organization that caters to the needs of direct-response industry writers. Find out how membership can change the course of your career. Learn More »

Published: May 1, 2017