12 Ways to Work a Room and Land More Writing Assignments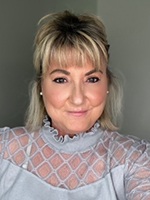 "Working the Room" to get clients
Think of these tips as a checklist
12 ways to "work a room"
Copywriting opportunity for survival-minded writers
Get more expert business-building tips online
"Let's make a point to stay in touch. I'll call you next week." Those were my parting words to a colleague I met during a marketing mastermind a few weeks ago.
Sometimes when we make these kinds of statements, it's more about being polite than actually doing what we say. But in this case, we did stay in touch. In fact, my colleague Byron Walker is the owner of a small but growing Survival Company, and he's looking for a talented copywriter. (More on that in just a minute.)
The reason I'm bringing this exchange to your attention, Dear Copywriter, is because networking (and then keeping in touch) is important.
Networking, or "working the room" as Ilise Benun refers to it, is a perfect way to get clients. Ilise is the founder of Marketing-Mentor and a long-time friend of AWAI. (She's also a member of AWAI's new online Business Building Intensive, where she'll teach you how to negotiate fees that make it a win-win for you and your client. You can learn more about it here.)
Ilise has coached creative professionals on finding and landing clients for over 25 years, and she has proven tactics on networking and how to work a room.
You might find the best way to make use of Ilise's tips is to think about them as a checklist … much like how a pilot performs a series of pre-flight tasks before taking off, while the co-pilot literally checks off each one as it is completed.
Before you go to a networking event, go through these tips ahead of time so when you are actually there, your time is spent well.
Here are Ilise's 12 tips for working a room:
Work the Room Tip #1: Start conversations.
Go out of your way to get into conversations with anyone and everyone you can, in person, on the phone, or via email. Find out what they're working on and tell them what you're working on. Anything can come out of a simple conversation: ideas, alliances, connections, referrals, new business, and new opportunities.
Work the Room Tip #2: Make contact, not contacts. Networking isn't about meeting as many people in as short a time as possible. If you attend an event, don't think you have to get to everyone in the room. Meet as many people as you can but also, if a conversation is going well, stay with it.
Work the Room Tip #3: Be a good listener. Do more listening than talking, and ask a lot of questions. Then, simply respond to what you hear. Answer questions, devise solutions, and be creative. Sounds easy? Just try it.
Work the Room Tip #4: Arrive early. If you wait until most of the attendees are already there, many of them will already be in conversations and it won't be as easy to break in.
Work the Room Tip #5: Never sit with someone you know. Attend an event with a friend, but put on your nametags and then separate at the door. Otherwise, you will never meet anyone new.
Work the Room Tip #6: Look for wallflowers. Instead of trying to break into conversations that are already going, find someone sitting or standing alone and introduce yourself. Do it even if they don't look like they want to be approached. The apparent standoffishness may merely be a cover for their own discomfort.
Work the Room Tip # 7: Use the food to begin conversations. Stand by the buffet and make recommendations to anyone who approaches about what's good (or bad).
Work the Room Tip #8: Keep going back to the buffet. Never put more than three bites on your plate. Take your plate to a crowded table, introduce yourself, talk (and listen) for 10-15 minutes, exchange cards, then excuse yourself to get up and get more food. (After all, your plate will be empty.) Repeat this until the room is empty. And don't forget that you can also talk to people in line at the buffet.
Work the Room Tip #9: Be random about where you sit. You can't tell by how someone looks what will come out of a conversation with him or her. Don't judge.
Work the Room Tip #10: Make notes about the people you meet. Every time someone gives you a card, make a point of writing a note on the back — while you're still talking. This will not only flatter them, but you will have a much better chance of remembering what you talked about so you can follow up in a more personal way.
Work the Room Tip #11: Wear a jacket with pockets. Keep your business cards and a pen in the left pocket and put any cards you get into the right pocket. That way, you won't be fumbling with cards or accidentally hand a new contact someone else's card.
Work the Room Tip #12: Wear an unusual accessory. Wear a colorful scarf or tie. Then, when you follow up, you can remind the contact who you are by referring to that accessory. ("I was the one with the orange scarf.")
About that copywriting opportunity I discovered from networking? Byron's company is SurvivalFrog.com. He needs helps with sales pages. If your work resonates with his audience, this can quickly grow into a full-time position. They want to see a few samples of your work. Send them to Diandra Partridge at diandra@survivalfrog.com.
Your takeaway for today: Use the time at any event you attend to "work the room." And remember, have patience. You might not hear back from a new contact for weeks, or even months. Silence doesn't always mean no, so follow up to stay top of mind.

The Professional Writers' Alliance
At last, a professional organization that caters to the needs of direct-response industry writers. Find out how membership can change the course of your career. Learn More »

Published: June 12, 2017