How Binge-Watching Netflix Shows Can Help You Capture Your Prospect's Undivided Attention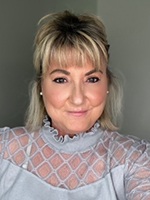 People love to binge-watch Netflix shows
Great copy captures the prospect's attention
The human brain is hardwired to process stories
Copy indirection: Keeping the prospect on edge
Binge-learning a new copywriting opportunity
My husband and I don't watch much regular television. Instead, we traded in network shows for Netflix produced programs. We've accumulated quite a few favorites but we seem to lean heavily toward mysteries. Murder mysteries, to be exact.
Two shows that captured our undivided attention were Making a Murderer and the more recent, The Keepers. Both shows were so popular, they became viral sensations on social media outlets.
Since I'm openly confessing our guilty pleasures, here's one more … but please don't tell my husband I told you this. We watched both shows by doing what's become a popular viewing method with Netflix fans … binge-watching. That's when you watch one episode after another until you've watched the entire series from start to finish.
If you're thinking that's a great time suck, you're right, it is. But when a show is as well-done as these two were, it's hard to press the off button. Thank goodness for the remote's pause button. At least that gives us time to eat a meal, as well as let the dogs out for a bathroom break.
Here's the thing, Dear Copywriter. Great copy can capture your prospect's attention in the same way these shows do. When you've written a really engaging sales letter, your prospect will find it difficult to set it aside. And if you've written a strong close, it's even harder for your prospect not to pull out his or her credit card and hit the buy button.
The more you get them doing that, the more money you make for your client and for yourself. Especially if you're getting paid a royalty.
So how do you get a prospect to binge-read your sales letter? Let's start with the obvious. The two shows I mentioned both share one thing in common: A good story.
There's a reason why stories matter. You see, the human brain is a story processor. Scientists have studied the subject enough to know that the brain isn't hardwired to process logic. For instance, in a recent study, they found when logic puzzles are integrated into stories where characters transgress social norms, 70% of the participants were able to recognize them.
But when logic puzzles are presented without a story, less than 10% could identify any essential elements. This basically means people are the most important part of our environment. Scientists have even toyed with the idea that storytelling is a higher level of language.
So what else do copywriting and Netflix binge-watching have in common? In the Making a Murderer and The Keepers, the "who did it" was never revealed. Every episode presented a new set of clues, and therefore, a new set of suspects. It kept us and the millions of other people watching, continually guessing. Even by the last episode, the killer wasn't identified. That wasn't deliberate. In each case, no one knew for sure who did the killing.
You can use this same 'keep them guessing' strategy in copy. Bill Bonner, founder of Agora, Inc., also one of my copy mentors, called this "copy indirection." If you lay out your sales argument in a logical manner, your prospect will pick up on the order. They'll know what you're going to say next. Just as scientists proved with logic puzzles, the prospect will dismiss your sales letter altogether.
You can stop this from happening by inserting lines in your copy such as, "I'll tell you more about this in just a minute, but first …" or "Hold that thought, we'll come back to it later …" Copy indirections keep your reader on edge, forcing them to "binge-read" to the very end. And by then, they'll be more than ready to hit the buy button instead of delete.
Your takeaway for today: Make sure your sales letter tells a good story and keeps your reader guessing what's next by inserting copy indirections.

How to Write Your Own Money-Making Websites
Learn how to write an information website in your spare time and earn $1000, $3000, even $5000 a month in passive income. Learn More »

Published: June 19, 2017