A 9-Step System for Using Facebook Live for Self Promotion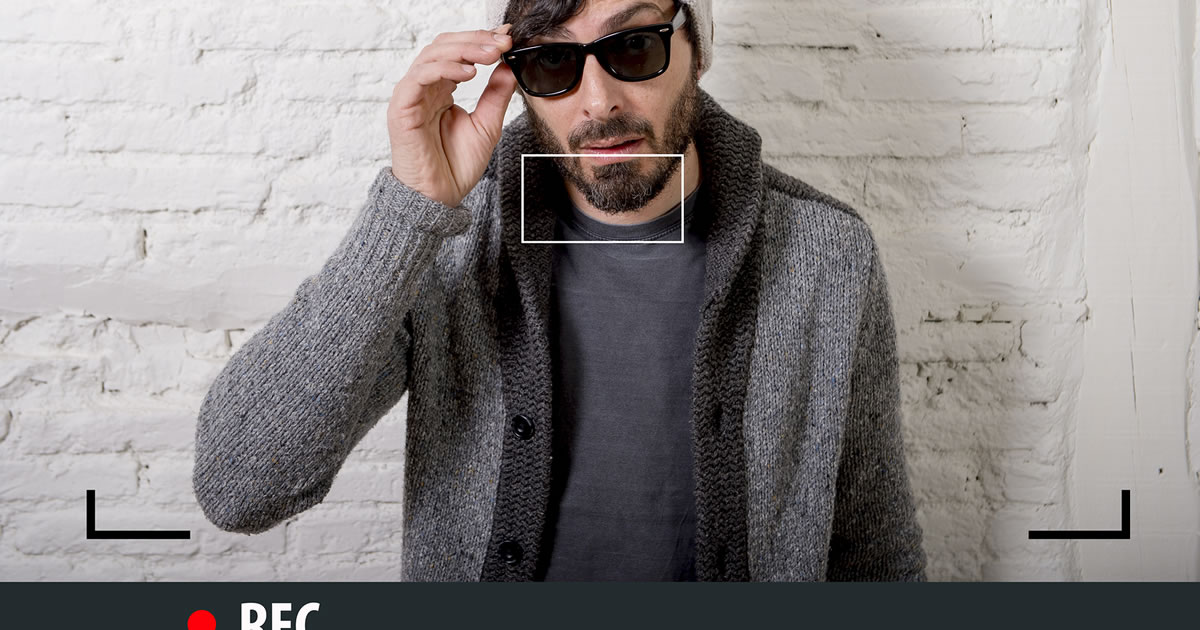 When it comes to grabbing attention — and keeping it — there's not much better right now than live streaming video on social media. And Facebook Live is one of the easiest, most effective live-streaming video platforms around to promote your web-writing services.
Businesses of all shapes and sizes are using Facebook Live to attract attention and engage with their audiences. You can, too.
Today, I'm sharing my personal 9-step system for using Facebook Live so you can shorten your learning curve and get results faster. This is the system I've developed after broadcasting live more than 100 times. It has served me well. I know it will work for you, too.
Tell people when you'll be live. Think of your live broadcast as an event. Promote the day and time it will occur and borrow the TV news strategy of teasing your content.

A news teaser is something like "5 sheriff's deputies fall into Kings River during search and rescue training … we'll have the full story for you live at five."

Your teaser could be "5 surprising elements of effective web copy … I'll reveal them live at [time of your Facebook Live broadcast]."

More people will tune in to your Facebook Live broadcast if they know about it and when it will be happening.

Outline your content and write an engaging video description to encourage people to tune in. If you've already teased your content, use the same headline.

Using our previous example, your live video description might be "5 surprising elements of effective web copy … are YOU utilizing all of them?"

The outline for this example would include your 5 elements of effective web copy plus bullet talking points for each. This is an outline, not a script.

Your content outline will keep you on track and make you look professional during your Facebook Live broadcast. Put it somewhere you'll be able to see it at a glance while you're live.

I've used a whiteboard, easel, computer monitor behind my phone, even a legal pad propped up where I could see it. Use what you have and what you're comfortable with.

When you're creating your outline, remember to include your call to action (CTA). What do you want your viewers to do next? Download a free lead magnet? Sign up for your newsletter? Call for a consultation? Whatever it is, put your CTA on your outline so you don't forget it when you're live.

Go live — 10-15 minutes, or more. Facebook recommends you go live for a minimum of 10 minutes to give people time to tune in and invite others. And with the stats they have access to, I trust their recommendations.

I've found the sweet spot to be 20-30 minutes for my content and my audience. Test a few different lengths to find what works best for yours.

The first 3-10 seconds are the most critical, so jump right into your topic. Then take a break to introduce yourself at about the 15-20 second mark. Continuing with our example, your first 15 seconds could be:

"Hi there! Today I'm excited to reveal 5 surprising elements of effective web copy … surprising because most people aren't aware of them. But YOU will be after today! Thanks for being here! Before we get started, let me introduce myself …"

Your self-introduction should be brief and establish your authority with the topic. It tells your viewer why they should listen to you and trust what you're saying. For example:

"My name's Michele Peterson, and I'm a direct-response web copywriter, certified content marketing specialist and social media expert. I've been doing this for the past 8 years, and I've learned what works and gets the best results …"

While you're presenting your content, remember to encourage comments, both from live viewers and those watching the replay. Engagement is live video gold! But you have to ask for comments or questions. You have to tell your viewer what you want them to do. And you have to tell them multiple times.

I include notes to myself on my content outline to remember to ask for comments or encourage sharing. If your presentation is a conversation — and it should be — then comments and reactions (thumbs-up, heart, wow, etc.) are your viewers' part of the conversation.

Save to your device after you finish the live broadcast so you can repurpose the video content you just produced!

I broadcast from my phone, but you can use a tablet, laptop or computer with a webcam. Whatever device you use, you'll want to save the video off Facebook. You can always download later, but saving immediately eliminates extra steps.

Upload to YouTube or your video platform of choice. Be sure to specify keywords and use them in your video description and title if possible. YouTube is a powerful search engine, so tap into some of that power for your web-writing business!

Embed the video on your website. Grab the embed code from YouTube, and put the video on your blog.

Having a replay of your live broadcasts on your website increases your authority and credibility. Anyone can go live on Facebook, but not everybody produces quality content worthy of replay and publishing on a website. By doing so, you'll stand out.

You can transcribe the video if you'd like, or write a brief summary for site visitors who prefer to read rather than watch a video.

And remember to provide a link to your Facebook page with a CTA to follow your page and get notified when you go live.

Share across all social platforms where you're active. Share the link to your blog on all your social platforms, including Facebook. Although the video originally aired live on Facebook, it's now elevated by being published on your website, so go ahead and promote it again!

In addition to posting the link to your blog on LinkedIn, also post the YouTube share link. The YouTube link will allow the video to autoplay in your connections' LinkedIn feed.

Email your list. Alert your list to new content on your site by sending an email. Send a broadcast when you publish, and also include the content in your monthly recap newsletter.

If you aren't sending a newsletter to your list, be sure to read 7 Reasons Why You Should Send Newsletters to Your Clients and Prospects.

Create additional social media posts by pulling out quotes or individual snippets of value from the video. Include the blog post URL with each of these additional posts, and invite your audience to watch the full presentation on your website.

If your Facebook Live video contains evergreen content, you can schedule these posts indefinitely.
Repeat according to your personal content creation schedule. I've experimented with going live on Facebook daily — which turned out to be a little too much. Once or twice a week works well for me, and it's generally doable.
TIP: Schedule Facebook Live into your work week. I find if I don't put it on my calendar, it's easy to procrastinate or get busy doing other things.
You can go live from your personal profile or from your business page. I recommend broadcasting from your business page so you have access to analytics and Facebook ads if you want to promote your Facebook Live video out to an even bigger audience.
If you need a step-by-step guide to the mechanics of Facebook Live, Facebook has put together a good one here.
According to Facebook's stats, people comment more than 10 times more on Facebook Live videos than on regular videos. We like live videos because they're more authentic, more intimate … more real.
The one caveat to being successful with Facebook Live is that you have to deliver good content. Content your audience is interested in. Content that educates, entertains, or informs.
At the same time, remember your purpose is to promote your web-writing services. So be sure you're creating content that moves your audience forward in their customer journey with you.
If you need help developing a content strategy, check out Content Mastery: Your Step-by-Step Guide to Becoming a Highly Paid Content Marketing Strategist, created for AWAI by Brian Clark, founder of Copyblogger and one of the best content marketers on the planet.
You can use his content marketing strategies for clients AND for your own business. And you can deliver your content via Facebook Live using the 9-step system I've outlined here.
I'd love to hear about your experiences with promoting your web-writing services using Facebook Live! Drop me a comment below!
This article, A 9-Step System for Using Facebook Live to Promote Your Web-Writing Services was originally published by Wealthy Web Writer.

The Professional Writers' Alliance
At last, a professional organization that caters to the needs of direct-response industry writers. Find out how membership can change the course of your career. Learn More »

Published: June 14, 2017