How I Gained Real-World Copywriting Experience for Clients Guided by Mentors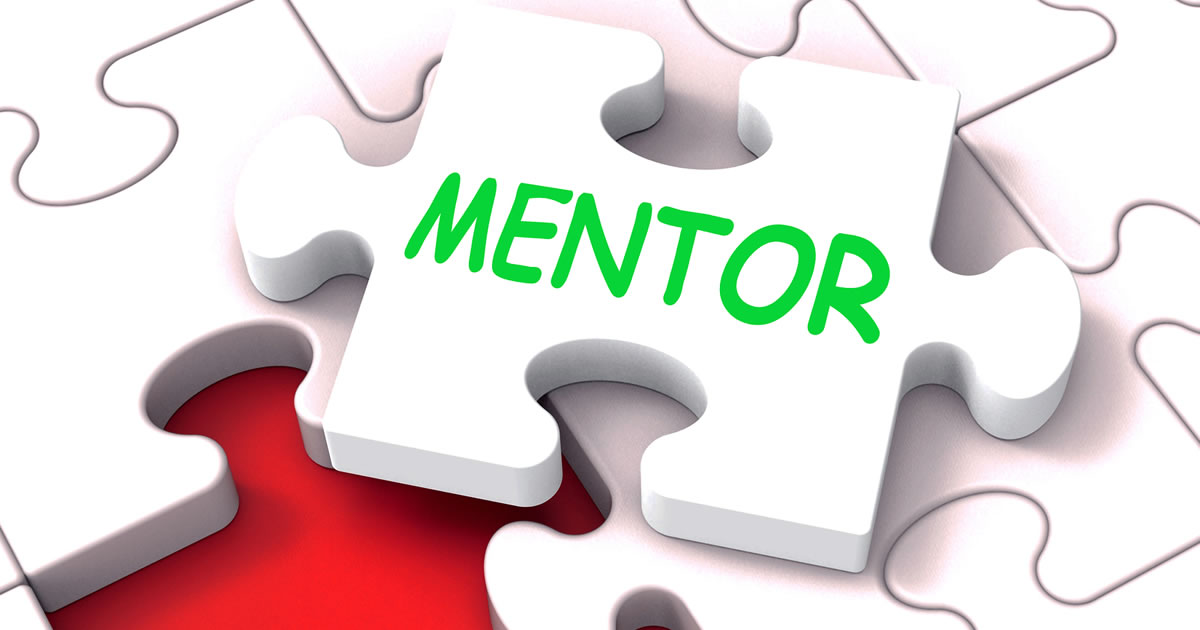 Are you an aspiring copywriter wishing for a mentor to look over your shoulder to guide your writing for your first job?
Ever feel how great it would be for an expert to improve your copy before submitting it to your client?
I know the feeling. That's how I felt after graduating from AWAI's Accelerated Copywriting Companion Series, four targeted Circle of Success classes, 12 Weeks to B2B Mastery, and the Virtual Business Building Intensive.
Fortified with copywriting training, I now faced the next great step in the journey to start finding and writing for real clients.
I was delighted to see hidden among the wealth of gems offered by AWAI a training that let me gain real-world copywriting experience for actual clients under the guidance of AWAI's elite mentors. Advanced Training is the perfect bridge between the courses I took and starting actual paid copywriting work. AWAI Advanced Training mentors not only hold your hand, but guide your hand towards the best possible copy.
Each lesson covers another type of copywriting work. A corresponding assignment provided by three real clients: NewMarket Health, Barefoot Writer, and The Oxford Club. Advanced Training puts us in the mindset of writing an assignment knowing it could be submitted to these clients for consideration for publication. It makes it real!
The best part is that before that step, I could submit my copy for the Advanced Training 'Hot Seat' Review led by Sandy Franks, as Copy Chief. Each month, she brings in an expert as part of the review of the copy of Advanced Training students. It is like a Peer Review on steroids! You get to peek into the mind of Copy Chiefs and experts as they go over your work with a fine-tooth comb for publication.
The peer review part of the 'Hot Seat' lets you look at your work through the eyes of other students, to see what we don't always see ourselves. However, Advanced Training steps the peer reviews of the other courses up a notch, because Sandy Franks and the guest copywriting expert also give their comments, which to me is the most valuable part as they model how to improve it. While peer reviews are helpful, having the expert also give comments adds their years of experience to elevate Advanced Training to a higher level of mentoring for aspiring copywriters.
It's also enlightening to watch how other student submissions are reviewed. Studying the way experts read their copy, what they look for, and improving it has made me more aware of how to review my own copy. When my 'Hot Seat' submission was reviewed each month, I saw how Sandy Franks and the guest mentors raised it to their own master copywriting standards.
Each month, I could see marked improvements in my writing. They pointed out rookie mistakes so we could eliminate them and hand in more professional copy for our clients-to-be.
We all know that when learning, we are concentrating on the various components of a sales letter, an insert ad, or an email — for example, asking "Do I have the Four U's©, the Four P's©?" etc. But when sitting down to pull them altogether in an actual client job assignment, we need the experience in pulling the skills together to see how it all works.
I remember one week, after we went through about six students' copies, we all made the rookie mistake of "burying the lead." One by one, we noticed the "best, most captivating" line was not at the top, but somewhere in the middle or bottom of the sales letter. With Sandy's expert advice, we saw the mistake we were all making, and gained that invaluable tip for future writing.
Sandy Franks is an excellent trainer. Her expert eye immediately spots what rookies need to do to improve. She is also generous with her time, available for any help and questions. In fact, one month, when for some reason due to a computer glitch my submission didn't get uploaded, she personally reviewed my copy after the 'Hot Seat' via email.
Who does that?
From years of experience taking other online trainings, only AWAI's instructors demonstrate this level of caring and generosity, to make sure they get us to the highest level no matter what it takes. Her suggestions for improvement were invaluable.
Another hidden benefit is that Advanced Training simulates a real client writing experience in many ways:
It starts with selecting the client to write for.
You read the assignment or job for which that client is accepting submissions.
The client supplies all the information you need from which to write the copy.
You use the appropriate Advanced Training skill to write the copy, such as writing an insert ad, email, or sales letter, etc.
You have a window and a deadline by which to submit it to the 'Hot Seat' Client Submission Review — so the pressure's on!
Sandy Franks and the guest copywriting expert, as well as your peers, review the work.
You go back to the drawing board to make corrections that you feel improve the copy.
There is a window and deadline to submit the final work for a client submission for potential publication if accepted.
This training put me into the mindset and routine of what copywriters do. Advanced Training made it easy to transition to the next step to writing ads, emails, and sales letters for my portfolio and for practice clients. I learned how to review my own work with a more trained eye, having watched how Sandy Franks and the guest experts do it. During this time, I also gained experience "warm emailing" or "networking" with a wide variety of people I knew to feel comfortable offering my help so I could gain practice writing copy for them. Among the "practice people" for whom I wrote were:
an ad for the owner of a beauty salon
a fundraising letter for a charity
a sales letter for an IT company
web copy for a fitness company
web sales copy for a software company
sales letter for a resort hotel
travel article for a magazine
sales copy for several books
As I wrote and reviewed my own work, I heard the encouraging, enthusiastic voices in my head of Rebecca Matter and Katie Yeakle teaching how to write from the Accelerated Copywriting Companion Series and the Inside AWAI tips. I also heard the caring and helpful voices of Pam Foster, Nick Usborne, Ilise Benun, Clayton Makepeace, Steve Coombes, Will Newman, Joshua Boswell, Heather Robson, Steve Slaunwhite, Jim Wright, and Roberta Rosenberg, from their mentorship in Circle of Success targeted classes, Virtual Business Building Intensive, and 12 Weeks to B2B Mastery.
But the last expert voice before pushing the send button to submit to clients was that of Sandy Franks guiding me through the 'Hot Seat' review in Advanced Training. I could hear her advising us, "Don't bury the lead! Shorten your sentences! Make me want to read on!"
Advanced Training practice and mentorship has given me the confidence a copywriter needs to take the first steps in submitting work for those first real jobs. Having lived in practice the copywriter's life in Advanced Training, I am now eagerly looking forward to landing my first paid copywriting job!

AWAI's Advanced Training
The Most Comprehensive Collaborative Learning Experience for Aspiring Copywriters. Learn More »

Published: June 23, 2017