Know These Top SEO Tips If You're Looking to Land Content Writing Jobs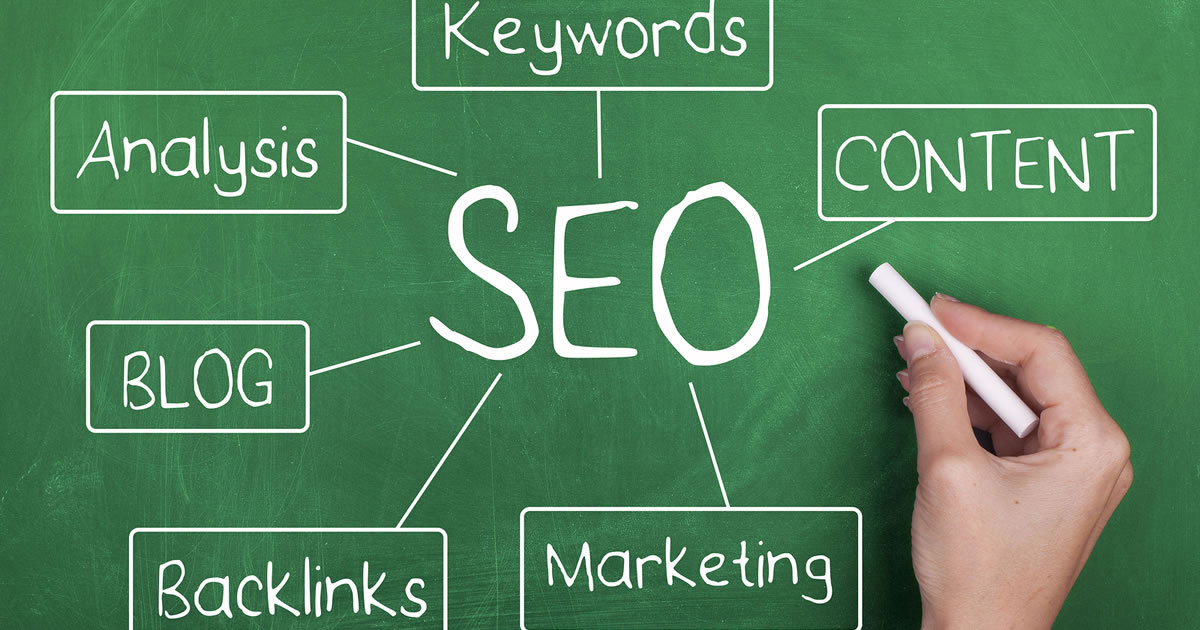 These days, clients posting online content writing jobs expect writers to know about SEO (Search Engine Optimization). After all, clients are looking to improve or maintain their Google rankings with great content, right? So you need to know how to blend your web copywriting with SEO techniques.
Not only that, but this geeky, wonderful SEO world is ever-changing, and we need to keep up!
So, I was delighted to find that Raleigh (my new home city) is a hotbed of SEO activity, with an entire community devoted to this important online marketing strategy.
Recently, I attended an all-day Raleigh SEO Conference featuring representatives from digital marketing agencies talking about the latest "SEO must-do's" to help websites rank well in Google searches.
Here's just one awesome takeaway from the event: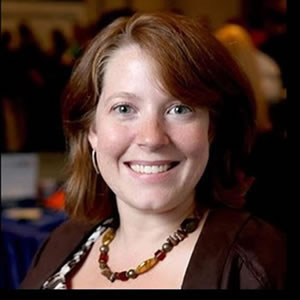 Jenny Halasz
"Google is your boss and he's a 6-year-old boy. Have an agenda and keep it simple. Don't make it confusing or he'll lose interest and move on to the next thing." — Jenny Halasz, owner, JLH Marketing (SEO Consulting)
I met Jenny and thanked her for this advice. It's straightforward and very wise (and it made me smile).
But it's not just about Google. It's about your prospects, too. We copywriters already know that prospects respond to simple, direct, and clear copy that solves a need or provides valuable information. If anything in our copy is confusing, we've lost the prospect, right?
That's why I really appreciated this tip from Jenny.
I took a lot of notes at that event, and I've selected my top takeaways you need to know now if you're focused on landing SEO content writing jobs.
Write for search queries, not for keywords. My other favorite speaker at this event was Jairus Mitchell, who enlightened us about the difference between keywords and queries. He said, "Keywords are for AdWords. Queries are for organic search results." He explained that a query on Google or another search engine is all about the INTENT of what people are trying to find. Queries are questions people are asking conversationally. So you want to write excellent, unique content that answers those questions for the prospect in a conversational way.

For instance, if I type into Google, "How do I crate-train a puppy?" — my intent is clear. I don't necessarily want to buy a crate, which is the paid AdWords approach when an ad is matched with the keyword, "puppy crate," for example. I want to know HOW to actually train the puppy.

So, you'd want to write a spectacular article that answers this question in a unique and valuable way. Jairus said, "Just write like a normal human and weave in the keywords naturally. Don't get too tricky. It will bite you." And … instead of making the content "hard-sell," include a link to crate options at the end of the article, in a contextually relevant way (i.e., "If you haven't purchased your puppy crate yet, consider these options.") Then I make the choice of clicking to see the crates … or not.

Jairus also provided some tips on how to find queries related to your client's industry or products. He suggested talking to your client's salespeople and customers; seeing what customers are talking about on the client's social media pages; looking at industry forums; and checking out relevant topics on Q&A websites such as AnswerThePublic.com. You'll also find related queries on the Google results page ("People also search for").

Always include links in your online PDFs. If your client's website includes several PDFs of free reports, white papers, case studies, survey reports, etc. — make sure each PDF includes links back to the client's site. Then, when other sites put the PDFs on their websites, your client gets a link back from them. And, make sure the PDF titles and descriptions include query phrases/keywords that are relevant to your client's products or services.

Another PDF tip is this: Don't have too many of them. Having to download documents isn't the best experience for website visitors. It's better for site visitors — and Google — if your PDF content is turned into web pages with quality content.

Video is critical now! I was surprised to discover these statistics at the meeting:

25% of website visitors will lose interest if you don't have a video explaining your products or services.
HubSpot says over 50% of your web content should be video … and it should be shared on Facebook, YouTube, Instagram.
70% of marketers plan to increase video budgets.
More videos play without sound, and captions are more prominent now so more people can watch them at work, etc.; 80% of Facebook videos now play without sound.
Live-stream video is the biggest growing trend, with people spending 3X longer watching live videos on Facebook than regular uploaded videos.

Why is video so important? "Video builds trust," said one of the event speakers. If prospects can meet the company owner, see how a product or service works, see and hear testimonials, watch video endorsements from known experts, see how to solve a problem, and so on … it's much more impactful than web copy alone and will build trust with the company.

With live-streaming video, viewers can ask questions and get answers, which is a big reason people love it. And, the videos are recorded, so you can share them and get even more traffic.

​When it comes to SEO for video, make sure your video titles, descriptions, and tags are woven in those queries/keywords. "How to Crate-train Your Puppy in 10 Minutes" is a fabulous video title, for instance. I can't imagine a new puppy owner NOT being attracted to that, and it certainly should come up in Google and YouTube results for that query.

Link building doesn't have to be hard or complicated. One of the speakers gave us two approaches to building links the easy way:

"Round up:" Find 10 people who are knowledgeable about a subject and ask them five questions about your client's industry. When they respond, they've practically written the content for you! Create a blog post from the answers and link back to the participants. They'll link back to your post, of course. You can also ask them to share the post in their social communities, which generates more traffic for the participant and your client.
"Skyscraper technique": Find the best asset (blog post, article, etc.) out there related to your client's product/service category. Then, write an amazing page that beats the other asset in search rankings. Then, use SEMrush or another tool to see who's linking to the original asset. Reach out, let them know you beat the former asset, and link them to your client's page. It's very likely that they'll link back and even share the new winner.
These are just a few of the amazing SEO copywriting tips I heard at the event. If you're intrigued, but not sure how to become an SEO copywriter and apply these tips … you can learn all about it through our AWAI program created by Heather Lloyd-Martin: SEO Copywriting Success.
By the way, Jenny Halasz — whom I quoted above — is a huge fan of Heather Lloyd-Martin and her SEO copywriting training. Jenny said, "Heather is the ultimate copywriting maven! The guidance she gave me 10 years ago is just as applicable today as it was then."
What questions do you have about landing content writing jobs? Are you ready to give SEO copywriting a try? Leave us a comment below.

SEO Copywriting Success: Grow Your Business by Driving Targeted Traffic to Clients
1 out of every 2 writing jobs require SEO skills! Every web copywriter should know how to combine persuasive copywriting with SEO best practices. Learn this valuable skill now to make more money on your web copywriting projects. Learn More »

Published: June 30, 2017