Landing Copywriting Jobs with an Online Portfolio
AWAI Member Uses Her Very Own Money-Making Website to Land High Paying Copywriting Jobs
(And Show Off Her Writing Samples)
With a Money-Making Website it's possible to work part-time and make $1,000 … $2,000 … or more a month in extra income. It's an online business with no technical knowledge needed — all you do is write.
One of the big benefits is that it only requires a few hours a week of work to run your site, which means you can continue your copywriting business. In fact, as AWAI member Sharon Brodin has found out, a Money-Making Website can actually help land you high-paying copywriting jobs.
Sharon was recently in touch with potential client in her niche, outdoor recreation. She used her site, which she created with Nick Usborne's How to Write Your Own Money-Making Websites, to show off her portfolio and experience.
"When I made contact with this particular client, he asked me for writing samples that pertain to their business: paddling. Since I had several posts on my blog (MMW) about canoeing in the Boundary Waters already, I was able to link to those as samples for him," explains Sharon.

"I even created a brand-new downloadable checklist I posted on my blog as a lead magnet, so I had that to send him, too. I ended up signing a contract with this company to write two blog posts a week for 2017.

"We're also in the process of talking about and hopefully launching a couple email newsletters with them (they have two separate brands in the paddling market).

"I should note that landing this particular client was a pretty cool combination of using direct mail, my own email newsletter (I used part of their website as an illustration, and then emailed their marketing director about it after the fact), and the MMW."
The client is a great match for Sharon, who's passionate about spending time outdoors with her family. And that's why she chose the topic for her Money-Making Website (www.ActiveOutdoorWomen.com), as well as her freelance career. Although she's still working on turning a profit with the website itself, she's already worked on several copywriting jobs in the niche, as well as with other clients.
"The niche I'm pursuing is small businesses and non-profits in the outdoor industry. It's a HUGE industry, so I'm still refining my focus," says Sharon. "I look for those that are about 'human-powered' outdoor recreation: canoe & kayak paddling, hiking, camping, travel/hospitality in wilderness settings, especially those that serve families and the recreational market (as opposed to elite athletes).

"I chose this niche because I've been immersed in it my whole life as a hobby. Our family vacations are spent in beautiful outdoor and often wilderness areas. Outdoor recreation is such a whole-life, healthy pursuit. I feel strongly about it being a whole-family adventure, especially in this digital age."

"When I decided to develop a Money-Making Website, I knew this was a niche I could write and write and write about without getting bored or run out of material."
Sharon knows the freedom of the writer's life will allow her to spend time on adventures with her family. She'd been out of the workforce for a while raising and home-educating her kids. And when she decided to go back to work …
"I had no desire to be stuck back in an office building! Somewhere in my research I found AWAI and other resources that encouraged the freelance life," says Sharon, who plans to keep growing her freelance career and seeking out copywriting jobs.

"I'm considering writing for a couple different content-based outdoor websites as well. I'll definitely use samples from my MMW to show them when the time comes, too."
CHOOSE ONE:
I'll be writing for money before year's end.
I'll still be learning.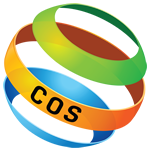 It's a simple choice: Keep struggling to learn copywriting on your own …
Or you can join an elite group of A-level writers, marketers, teachers and industry influencers who will stop at nothing to ensure your FAST success.
Right now, we're accepting a limited number of new Circle of Success members.
Get the details here — including our low "get started" price in years.
Published: June 20, 2017