3 Reasons NOW is the Best Time to Launch Your Freelance Career (and 2 Ways to Get Started!)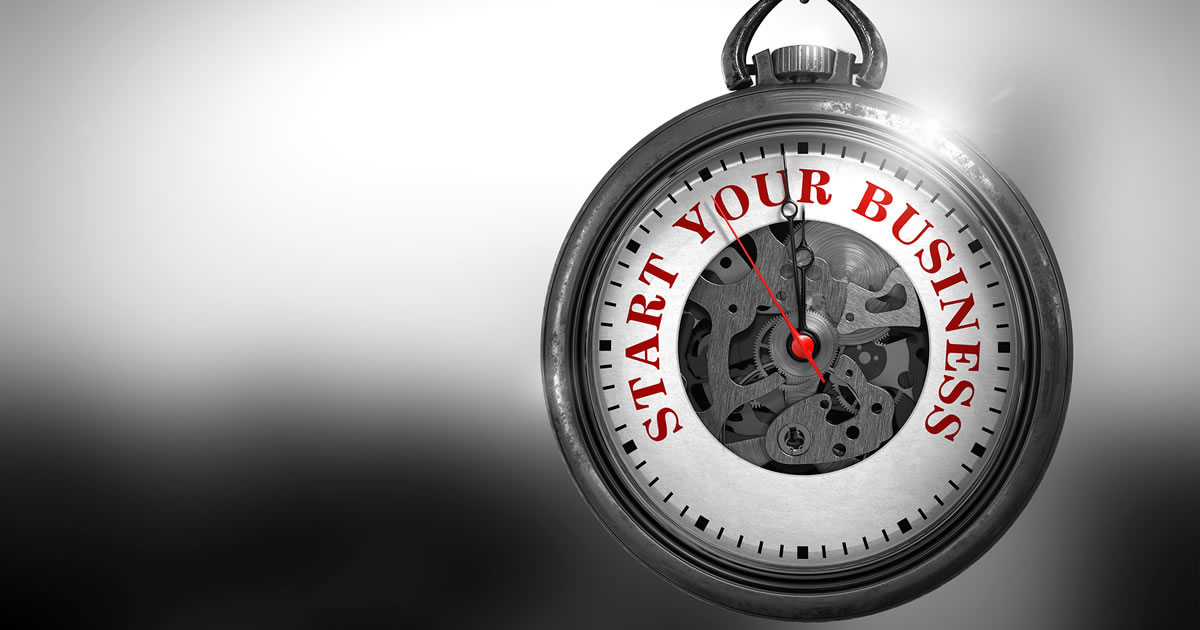 Tick. Tick. Tick. Do you hear it? That's the sound of your career clock running out …
So today, I'm going to give you three reasons why NOW is the time to launch your freelance career … and then two things you can do to actually move forward.
Reason #1: No job loyalty!
If you've got a nice, cushy "safe" job — with "seniority" — and you think your company will always treat you fairly … stop reading now — at least until you get your head out of the sand!
Don't fool yourself. No matter how nice the company and people are: If you're working for anyone else, they're watching THEIR bottom line — and that means YOUR bottom may end up in the unemployment line!
Reason #2: Layoffs and downsizing!
If you got downsized, riffed, laid off, or fired recently — congratulations! It's the "kick in the pants" you need to focus on starting your freelance career. So, use this free time and find your passion!
Reason #3: You're not getting any younger!
And, you're probably as smart as you're ever going to get — so, NOW is the time to make your plans — and work your plans! Is it scary? Okay, heck yeah — but so is living a life of "if I coulda, woulda's!"
Meet a few folks who took the freelance leap …
Cynthia tried several different career paths: Administrative assistant. Medical assistant. Massage therapist. Personal trainer. Medical director. And, even a missionary! She was also broke.
Cynthia got the idea to create a business that provides on-site corporate wellness programs. She organizes health fairs, nationwide trade shows, workshops, and health screenings. Turns out — EVERY job she's had actually gave her the skills to work her business. Now she has the time, freedom, and income to raise her two sons. Her husband even quit his job to help run the company!
Then, there's Milan D., who turned down a full-time salary at a prestigious marketing company to give freelance copywriting a try.
Instead of giving that company her blood, sweat, and tears — she invested that energy in herself. Seven years later — she's married and raising her three boys — and loves working from home!
And, "travel bug" Tiara — who signed up for a special three-day graphic design course offered by AWAI after her sophomore year in college. It gave her the guts — and skills — she needed to take the plunge!
She dropped out of college … moved back home to save money … and started hitting the "cyber pavement" to look for jobs. It was tough at first — but because she kept her expenses low — she didn't have to earn much to be a "success"!
Now, Tiara's got a mobile graphic design and copywriting business that allows her to travel to Sri Lanka, Ecuador, Peru, Ireland, England, Mexico, Australia, New Zealand, Greece, and Finland!
Feeling inspired? Good!
The first step is to DECIDE when you're going to take the freelance plunge. Select a month, day, and year — and call it your "Independence Day"!
Post that date around your house to remind you of the commitment!
Then, take these two steps to put your freelance career on the fast track …
18 years ago, when I left a well-paying job and hung my freelance copywriting shingle, I set January 1st as my Independence Day — but the groundwork began many months before!
Here are two strategies I used to launch my freelance copywriting business — and I think these strategies can work for just about any industry!
Strategy #1: Turn your old job into your first client!
If you plan to stay in your industry, look for opportunities to turn your current job into a freelance assignment! I was working for a health publisher — so, before we parted ways, I pitched them a deal.
I was leaving on good terms. We knew each other well. It just made sense.
So, I proposed working on a small, creative project for them. My fee was MUCH lower than my salary — so my almost ex-boss BIT, and I had a client!
My ZERO-income projection for January 1st now had some numbers BEFORE the decimal!
Strategy #2: Build on your successes — no matter how small!
One of the toughest obstacles to overcome in the freelance copywriting field is delivering writing samples. You don't have a sample — unless you have a client … and a client won't hire you — unless you have samples! Oy!
So, what the heck do you do when you don't have a successful sample — called a "control"?
The best you can — and sometimes that means being a little "creative"!
Find a small client and offer to write a sales letter — for free, if necessary. If he tests your copy, and your sales letter outperforms the current letter — congrats! You've just got a control!
My first big break came from writing a male potency sales piece. When it became a control, I immediately contacted other companies and said:
"I know you're busy, so I won't swamp you with a lot of my work — here's my newest control your competitor is mailing!"
Hey — don't judge me.
It was my newest — and also my ONLY — control, but they didn't need to know that!
This approach now opened the door, and I had something to share with prospective clients. And, that landed me more writing assignments!
So, the lesson is: Build on whatever success you have and push on to the next level!
Before I knew it, my copywriting business was taking off! I was feeling more confident. I had a few successes — but still a lot of openings in my schedule. So, I had to step up my game!
How?
In a very TINY way! I'll tell you about this secret tomorrow …
Until then — I'd love to hear how YOU overcame a hurdle in your plans to launch your freelance business. It doesn't have to be a huge obstacle — stumbling stones are good teachers too. Share it with me below.

The Professional Writers' Alliance
At last, a professional organization that caters to the needs of direct-response industry writers. Find out how membership can change the course of your career. Learn More »

Published: July 25, 2017