Are you sabotaging yourself by sharing your goals?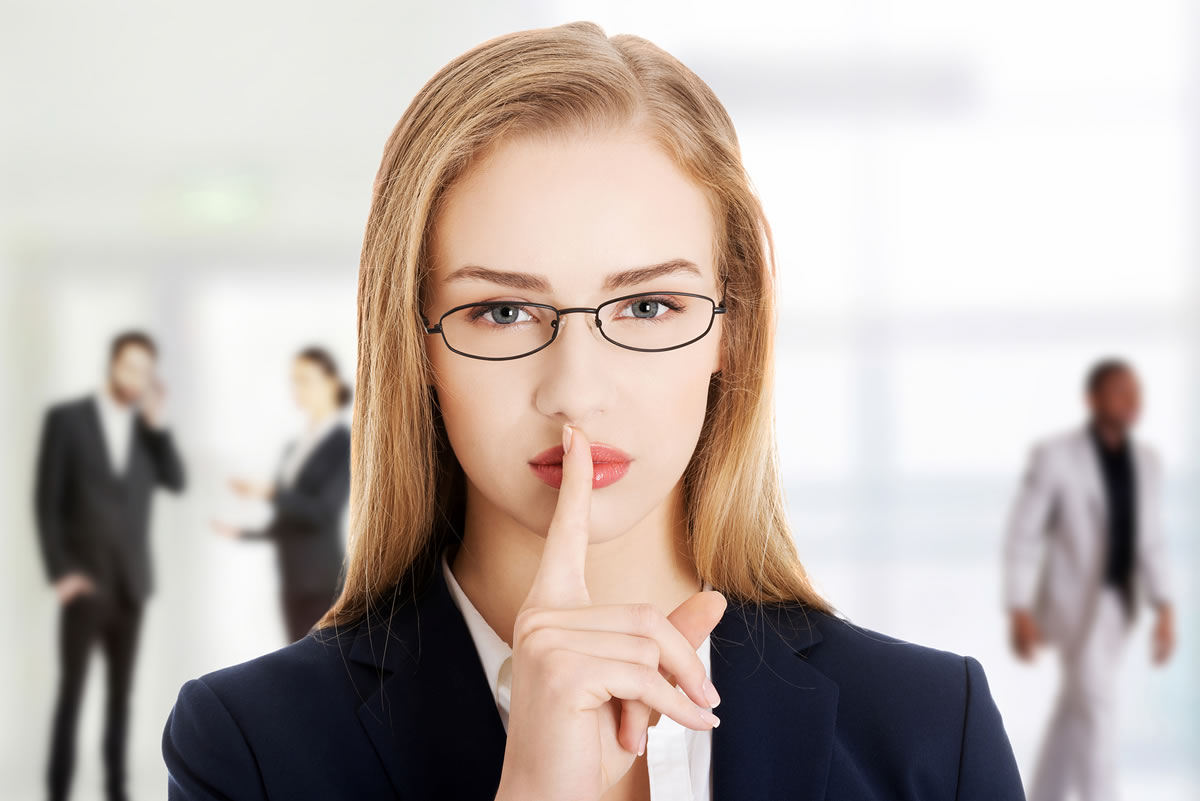 Yes, you read that headline correctly.
But wait … isn't sharing your goals supposed to be a good thing?
Goal setting is almost universally accepted as the key ingredient to achieving what you want in life.
So, how could sharing your goals ever be a bad thing?
Doesn't sharing your goals with others provide accountability, clarity, and motivation?
Well … it turns out there is a chance you might be unwittingly sabotaging yourself by sharing your goals.
In a 2010 TED talk, Derek Sivers shared research that showed telling someone your goals makes them less likely to happen.
The theory goes like this:
When you tell someone your goals, you will often get positive reinforcement in the form of acknowledgement or even congratulations.
In something the researchers refer to as "social reality," the side effect of these positive feelings is that it somehow tricks the brain into thinking your goal has already been achieved. The result is this satisfaction makes you less motivated to complete the steps — and often the hard work — that would be involved in completing your goal.
There may be a few other downsides as well …
Some may feel an overwhelming sense of disappointment or even failure at not achieving their goals — even if genuine progress has been made — ultimately crushing their motivation.
But think about it … if you set a goal to write 2,000 words today, and end up writing only 1,750, is that a failure? But, if you told someone you were striving for 2,000, and then fall short of the mark, the missed goal seems bigger than the actual progress.
Another potential danger is that in sharing a goal, you may become so focused on your objective that you miss seeing better options along the way or overlook the need for course corrections.
In a recent video rant, James Altucher (as he often does) has a different perspective on goals, too.
He says when you set and share goals that are not achievable, you're "setting yourself up for failure and disappointment."
Adds Altucher, "I've never set a goal that I actually succeeded at."
So, what does he do instead? He lives by themes.
Instead of setting a specific goal, he follows a theme like: "Every day, I'm going to try to help somebody." Or, "Every day, I'll try to be more grateful for what I have." Or, "I'll try to be healthy every day."
All this flies in the face of conventional wisdom about making and sharing goals.
So, what gives?
Could we actually be sabotaging ourselves by making and sharing our goals?
I believe the answer is a resounding, "It depends."
There are too many variables involved; goals — and the people who make them — are not created equal.
There are many types of goals: business goals; personal goals; short-term goals; long-term goals; stretch goals. Just to name a few …
And, who are we sharing these goals with … Strangers? Or people within a trusted support network?
Maybe Mr. Altucher just isn't very good at goal setting. Or maybe he's found a better solution. Either way, he's doing what works for him … and maybe that's the key.
The most important thing to consider is you!
The one thing that's great for us as freelancers and entrepreneurs is that we're part of what is a very individual enterprise.
A common pitfall we face in this individual enterprise is that we believe if something works for others, then it must work for us.
As a night owl, I would often feel dismayed when I read that one of my favorite writer's routine involved getting up at 4:00 a.m. to write. I thought that somehow I was doing it "wrong."
This happened to me more than once, and with many different pieces of advice.
But, of course, as individuals, we need to be comfortable with our routine … not someone else's.
Some writers write while listening to heavy metal music, some to the sounds of birds chirping, and others need complete silence to write.
So, who's right?
We all are.
If you do your best work with your toes in the sand, then write with your toes in the sand.
Goal setting and sharing has always been a little stressful for me, as I've never been comfortable with the process. And the stress comes from the fact that I think I'm "supposed" to do it.
For me, setting goals is kind of like going to the dentist: I know it's a good and necessary thing, but that doesn't make me dread it any less.
But this idea of themes resonates with me.
In fact, our family often uses this approach on our family trips.
On one occasion, we drove to Philadelphia for a weekend trip (about a nine-hour drive for us), and we had just a few things (or themes) we knew we wanted to do: catch a Phillies game and visit museums and attractions our kids would enjoy.
We did no other planning.
We rolled into the city without a hotel reservation, no firm plans, and not having purchased any tickets — we just got in the car and drove to Philadelphia.
While some people would bristle at the thought of leaving so much to chance, we found it very freeing. With nothing planned, we were never late for anything and never behind schedule … we enjoyed spontaneous activities, and it ended up being one of the most memorable trips we've ever taken.
But in talking with friends of ours, they thought we were completely crazy. In their family trips, every detail is painstakingly planned out with nothing left to chance.
Which one of us has the correct approach?
We both do!
We do what works for us, and they do what works for them.
And, so it is with setting and sharing goals …
So, if hearing that setting and sharing your goals could make them less likely to happen, but for you, sharing your goals keeps you accountable and produces measurable results, then keep doing what you're doing!
Conversely, if setting and sharing your goals fills you with a sense of dread, then consider alternatives.
So yes, it's possible sharing your goals could make them less likely to happen. But if you're aware of that and you know why, it doesn't have to.
Know the pros and cons going in, then adjust and adapt to what works for you.
As with most things, it's always best to be true to yourself.
I will leave you with one of my favorite quotes from Mitch Hedberg when he's asked, "What do you see yourself doing in five years?"
His answer?
"Celebrating the fifth anniversary of you asking me this question."
So, how about you … does setting and sharing your goals work for you, or does it fill you with a sense of dread?
Please let me know in the comments below.
This article, Are You Sabotaging Yourself by Sharing Your Goals was originally published by Wealthy Web Writer.

The Professional Writers' Alliance
At last, a professional organization that caters to the needs of direct-response industry writers. Find out how membership can change the course of your career. Learn More »

Published: July 26, 2017