Bootcamp BUZZ July 2017 Issue:
Be Bold with Your Copywriting Career!
If you're hoping to meet an "A-list" copywriter, land a great client, or win a Spec Challenge (or perhaps do all three), read on for stories and inspiration that we hope will encourage you to be brave and go for it by attending AWAI's 2017 FastTrack to Copywriting Success Bootcamp and Job Fair in Delray Beach, Florida this October.
Read all about it in the July issue of Bootcamp BUZZ (our official Bootcamp newsletter).

See how a chance meeting with a Bootcamp speaker has changed Lyn Marler's confidence and career
Meet Ann Handley — a leading content marketing expert — speaking for the first time at our Bootcamp! Find out why this is a BIG DEAL.
Discover the "Opposite Rule" of using business cards for Job Fair Success
Plus, you'll find two exciting new invitations just for aspiring financial copywriters and for women in the copywriting industry.
This is your year to be bold! Click here now to read your July issue of Bootcamp BUZZ.
If you're already registered for Bootcamp 2017, your July issue of Bootcamp BUZZ is posted on your member page. (Login required.)
If you're not registered for Bootcamp …
Bootcamp "Early-Bird" Savings END July 31st!
Plus, we've just learned that seats are nearly sold out … so you may not have until July 31st to sign up.
If you'd like to turn your copywriting business dreams into a reality over just three days this October … you'll want to act now. That way, you'll be sure to get a spot and save $600 off registration with our "Early-Bird" special. Get the details here.
Writing Project Pays $800 to $2000 Month After Month …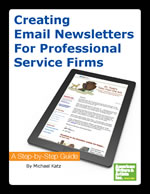 Get paid to write 700 to 1,000 words in a "quiet" niche with very little competition and more potential clients than you'll ever need.
You can count on one of your clients paying you at least $800 – month after month … year after year. Even if you've never been paid to write before!
Click here to get started today.
Published: July 6, 2017