Declare Your Personal Independence Day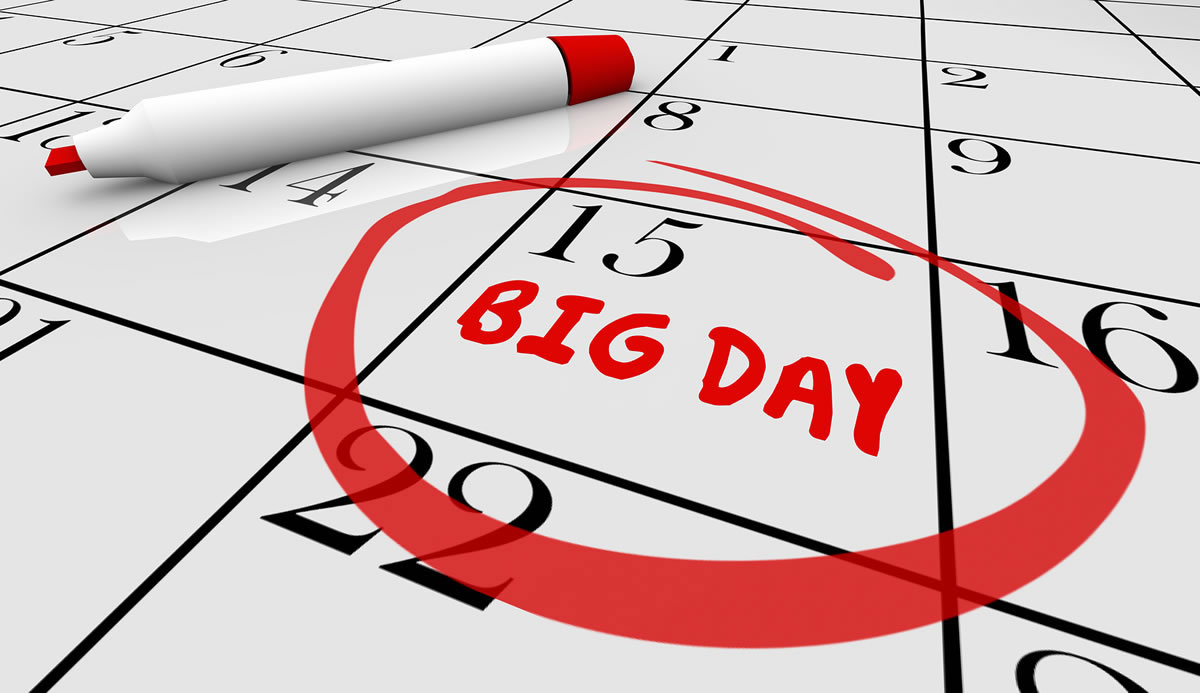 February 15, 2010, will always rank right up there with my birthday, the day I got married, and my children's birthdays as one of the most important days of my life.
That's because it's the day I went out on my own in my copywriting business.
It's the day I wriggled out from under the heavy hand of a boss and J-O-B — to never work for anyone else for the rest of my life!
It's my "Personal Independence Day."
And while I can talk to you about all the benefits of having your own personal holiday (of which there are many!), I really want to focus on one lesson: The power of setting a date for yourself.
Setting a Date is Crucial to Your Success
You see, before I went out on my own, I spent a lot of time dreaming about becoming a freelance copywriter. I went through all the motions that I'd convinced myself would be necessary to set up my eventual success:
I read all the books and programs.
I started writing regularly, and even getting clients in my spare time.
I dreamed and dreamed of what my life would be like "someday."
But while I was dreaming, I wasn't achieving everything I needed to. My dreams kept growing, but my achievements didn't follow suit.
The date was December 28, 2009, and another year was almost over, yet I still hadn't made the leap. That's when I realized …
I Needed a DEADLINE to Make My Goal Happen
I set my deadline date for March 1st.
Then I started to do a number of things to reinforce the deadline. Not only was I writing "Personal Independence Day" in my planner, I put the date on a 3x5 card taped to my desk so I'd see it every day. Then, I started doing something daily to move closer to my goal.
In the four years since I decided I wanted the writer's life, I'd never felt so certain it was going to happen.
You see, to give you the backstory … I'd actually been holding off on making the leap, because I'd landed a posh gig with a publisher in the IT industry. I was getting a very good steady paycheck, learning and applying online and offline direct-marketing strategies, and getting a free lunch at least one day a week.
It was something worth holding on to … Though I knew I'd never feel 100% fulfilled working for someone else. I wanted to do my own thing.
The only problem was, I'd gotten comfortable with my J-O-B. I'd found a groove and was now stuck in it.
That is, until mid-2009, when it became clear …
Everything Was About to Change
After four years in her Ph.D. program, my wife would be going on internship soon. Which meant packing up and moving to wherever that sent us.
So, as she was applying and interviewing for internship sites, I started to ramp up my freelance business. I took on more clients, and more regular gigs.
I attended AWAI's FastTrack to Copywriting Success Bootcamp and Job Fair to meet even more clients (and because it made it all finally feel "real").
Yet, even with steady work in my spare time, it seemed like making the leap wouldn't happen until some vague time in the future. It was making me more and more frustrated as the New Year approached …
And, it was on December 28th that I realized I needed a "make the leap" date.
I needed to declare my own "Personal Independence Day."
So, I set my date. I made my plans. I got the wheels turning.
Then Something Interesting Happened
The work started to roll in fast. The momentum built and built. The missing pieces were coming together. Doubts and reasons it wouldn't work were erased.
By the end of January 2010, I booked so much business that March 1st wouldn't work anymore as my "PID." I guess the universe had heard my call. It was telling me NOW was the right time. And, I better dive in!
So, on February 1, 2010, I dragged the CEO of the company into a meeting room to let him know my plans. He beat me to the punch as I closed the door when he said, "You're not quitting, are you?"
I said, "Well, actually … I am." And went on to explain how starting February 15th, I'd be doing my own thing. (A full two weeks BEFORE what was supposed to be my "Personal Independence Day!")
Then, on Thursday, February 11th, (I decided to take Friday off!) I walked out of the office with my personal things … never to be an employee again.
Maybe you're in a situation where you'd like to be free also … Well, it's time for you to declare your independence date.
Why Setting a Date Works So Well
"Great, Roy," you may think, "setting a date worked for you. But it's not going to work for me because …"
I'll stop you there.
It will work for you. And here's why: Setting a date forces you to take action.
If you make excuses instead of setting a date, you're just letting all those doubts and so-called reasons you'll fail fester and grow. But when you set a date after which you're going to go out on your own, you'll face those doubts head-on.
You'll solve what needs to be solved.
You'll ignore what needs to be ignored.
And you'll move forward, day-by-day, until you achieve the success of going out on your own. Our human will has a stunning way of making things happen when given a deadline.
Just take a look back at your own life … When you tell your mind something needs to be done, and it needs to be done by a certain date, your mind will usually find a way to make it happen.
How to Set Your Personal Independence Day
Okay, so you know what a Personal Independence Day is. If you're still reading, perhaps you're convinced not only that you should set one, but that it could be the most powerful thing in moving you forward to working for yourself.
But how do you set your date?
Well, there are a lot of considerations … Not the least of which are:
Are you mentally prepared to be a freelancer?
Do you have the basic knowledge you need to write good copy?
Do you know how to sell your services and keep clients happy?
Can you financially afford to make the leap?
How much time do you need to get all these things in order?
Finally, I'd like to share these simple truths …
The Most Important Lessons I've Learned in Making the Leap
These are the things I wish someone had told me a long time ago — hearing them from someone who'd "been there, done that" would've made the whole process a bit easier (and maybe faster, too):
There's nothing wrong with starting small while working a regular job.
Building good relationships with a few clients will make "the leap" easier.
When you feel it's time: set your own "Personal Independence Day" and make it happen, because it's the only way it will.
The good news is, you can probably make it all happen quite a bit sooner than you think. It just takes some planning time and some dedicated effort. And if you're serious about becoming a freelance copywriter … and building a thriving copywriting business … it's time and effort you should start making today!
Are you ready to set your "Personal Independence Day"? Share it below. We're here to help you and cheer you on!

The Professional Writers' Alliance
At last, a professional organization that caters to the needs of direct-response industry writers. Find out how membership can change the course of your career. Learn More »

Published: July 4, 2017