Discover a Side Writing Business that Brings Free Travel, Luxury Perks, and Paychecks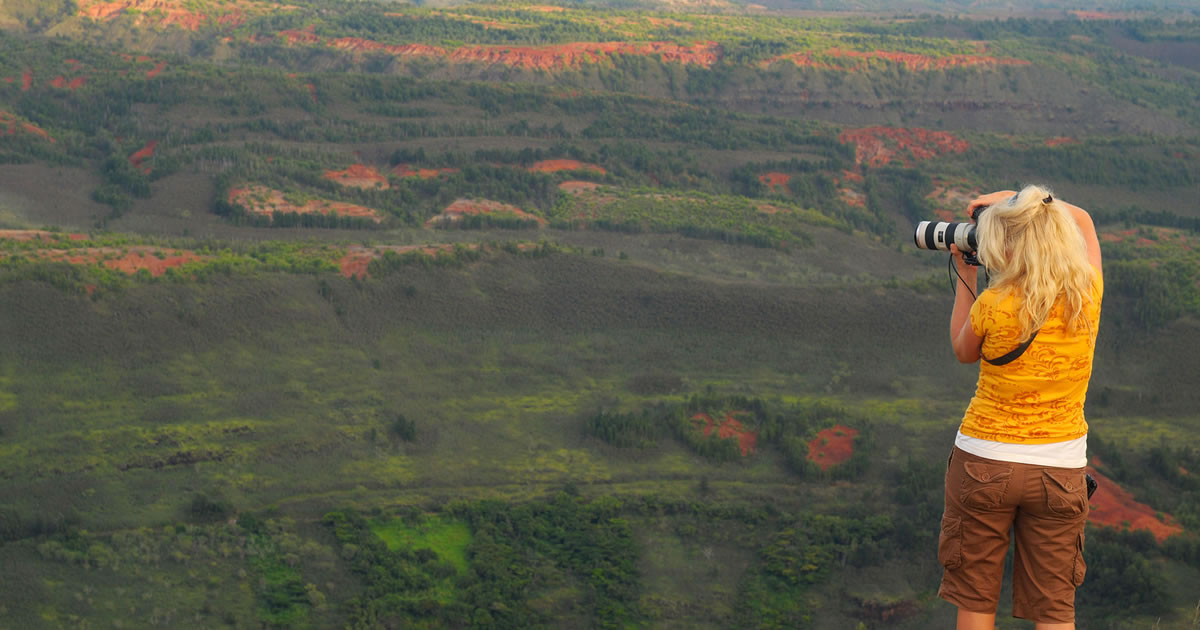 I'm about to unveil what a lot of people think is the most romantic writing opportunity around …
Many of the writers I know who've tried and succeeded at this have gone on to get red-carpet treatment in elite pockets of the world. Some have trekked to destinations they'd never before imagined, like horseback riding on New Zealand's Golden Bay or hiking through the Dongchuan Red Lands of China.
The best part? They get paid to go to these places, get a paycheck on top of that, rack up killer bylines, and go home to thriving writing careers.
So whether you're looking for a fun way to launch a side writing business, or you'd like a proven path for energizing your current writing ventures, this easy-to-get-started "lifestyle opportunity" is worth checking out. Let me explain why …
How Travel Writing Brings Free Access and Paid Projects
First, most of us like free stuff. But what if, on top of that, you were handed a paycheck? And VIP access to places most people only dream of going?
That's just some of what happens when you're a travel writer.
Of course, this assumes you like to travel and check out new places. But that could be in any form or fashion, whether it's a cross-country trek to Bali, a two-hour road trip to Grandma's house, or simply a visit to a new spa in your town.
You see, all destinations, both near and far, need travel copy. That could include website copy, email blasts to prospective visitors, sales brochures, or blogs, just to name a few. And it goes beyond just describing the specifics of a place, like how to get there and what they offer. Good travel writing is at its best when you can portray the experience of actually visiting the place you're writing about on a sensorial level.
That means your "research" might include scuba diving the underwater volcano near Indonesia's Siau Island, making the pilgrimage across the Pyrenees to Spain's Santiago de Compostela, or climbing the Rock of Gibraltar to get a firsthand experience of the view. But now imagine going to those places and having it cost you little or nothing …
If you're wondering how travel writing brings so many free perks and benefits, it's easy. Businesses want travel writers to give them thorough reviews and positive write-ups. That means they'll bend over backward to show you the best experiences they're capable of offering. Hotels may give you their penthouse suites. Airlines may bump you up to first class. Tour operators may offer insider access. Performance halls may show you to their best seats.
In return, they hope you'll give them positive exposure through whatever you write. That positive exposure in print or online will translate to more visitors for them, and more revenue.
Beyond travel locations themselves, tourist venues and both print and online publications will pay directly for good content. Why? Because any well-written travel copy you provide gives them material to attract their ideal prospects. Describe a location or adventure well enough, and those prospects will be yearning to follow your recommendation to visit that spot.
Topics (and Benefits) are Wide-Ranging
A few years ago, Director of Great Escape Publishing Lori Allen, surveyed over 700 travelers. Of those surveyed, over half of the respondents (51%) reported they decide where to go on vacations after reading articles by travel writers. In fact, travel articles were more effective influencers than any other medium, including television ads and recommendations from friends or family.
Travel writing is published in many places, beyond just travel-related magazines (though they're an excellent place to start!). You can also get paid to write about travel-based topics for other types of magazines, newsletters, and a plethora of online sources.
You don't even need to focus your travel copy exclusively on vacation destinations. If you have a hobby you'd like to write about, like dog shows, you can visit dog shows around the world and cover those. Same goes for adventure-themed activities, like white-water rafting, or pieces related to personal interest, like volunteerism in certain areas. Other possibilities include:
Bed-and-breakfast reviews (where you might earn a free stay)
Fine dining reviews (where you might eat for free)
Reviews on transportation, from train rides to car services to airlines (all with the possibility of free transport)
Concert reviews (and perhaps backstage passes)
Luxury spas (not to mention possible complimentary luxury treatments)
Essentially, anywhere an activity takes place, you can write about it through the travel angle. And there's a good chance you can also get free access to whatever it is, plus cash for the article itself.
One of my favorite travel-related stories is about the time Jen Stevens, travel writer and Executive Editor of International Living, took her family of five to the Caribbean for a two-week vacation. They dined on lobster and fresh fish, lounged on sunny beaches, and lingered over evening cocktails. Jen spent only a little bit of time touring areas and conducting interviews related to the story she was crafting. When she returned home, she wrote and sold the stories, covering all but $300 of their beach vacation splurge.
There's More Need for Travel Articles Than Meets the Eye
As is true for most of the world of well-paid writing, good travel articles begin with mastering the art of persuasive writing. After all, your goal in writing any travel article is to encourage people to visit the location you're reporting on. You want them to want to taste that delicacy, kayak down that river, or snowshoe across that frozen tundra.
Don't think you have to go far to start a travel writing career. AWAI member Diane Simpson started by writing about Reuben sandwiches in her hometown in Oklahoma, which made for a great "stopover" story for then-operating Express Jet Airlines. Diane's story went on to be published by the in-flight magazine tucked into the seatback pockets of hundreds of Express Jet flights.
But it's not just travel magazines that pay for this content. You'll be in demand by a variety of publications, from pet, sport, or garden magazines to virtually every other topic. Most magazines feature some kind of travel-related story, whether it's the lowdown on a city where they are holding their next conference or the hometown story of someone who's prominent in his industry. On top of that, don't forget about local newspapers with travel sections.
Now, I won't beat around the bush — travel writing alone isn't likely to land you a six-figure salary. That's why it makes the perfect part-time occupation: You still get paid, you get to enjoy a lot of extra benefits, and you likely will have a lot of fun.
In fact, the best combination I can think of is to use the bulk of your writing hours doing copywriting projects (that's where the high fees are). Then in your off-hours, supplement that income and amp up your vacation schedule with travel writing. It opens your eyes to the beauty of all that's around you, as well as to new possibilities.

The Professional Writers' Alliance
At last, a professional organization that caters to the needs of direct-response industry writers. Find out how membership can change the course of your career. Learn More »

Published: July 7, 2017