The Secret to the Ultimate "Working" Vacation

With These Freelance Writing Jobs You Have Fun, Travel, and Get Paid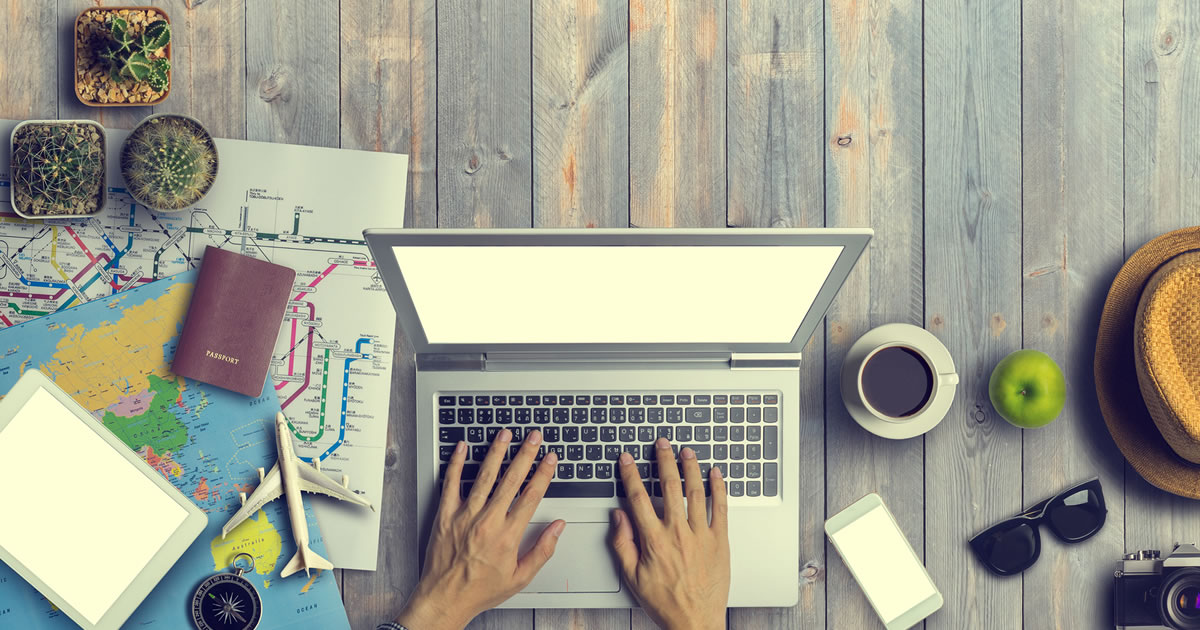 You never know where a travel writing assignment might take you. Around the world … or in your own backyard.
Free gourmet dinners or guided tours or hotel stays or spa treatments … and other freebies. High-paying freelance gigs with some of the world's most prestigious travel publications. It's all possible with travel writing.
With these freelance writing jobs, you can see the globe, have once-in-a-lifetime experiences, and get paid to do it – that's the dream. And many members of Great Escape Publishing, a division of AWAI that offers The Ultimate Travel Writer's Program, are enjoying success in this niche.
Here's a small sampling of dispatches they've sent in recently from wherever they happen to be in the world at the moment.
"Just landed my first big international press trip — all inclusive to China. 10-day FAM including a river cruise. I'm going to see pandas. I am over the moon!" – Noreen Kompanik
"I'm rockin' with four new articles live in the last 24 hours. My favorite was the one about a 22-year-old chicken farmer in Temecula. Travel writing is a blast." – Kurt Jacobson

"For 2017, my planned trips so far include a return visit in March to Barbados, where the focus will be history and culture. April will find me in Seattle, Washington as I explore vineyards and wineries around Seattle and Snohomish county. Milwaukee will be my focus mid-April as I explore this vibrant re-emerging city and it's pop culture. Huntsville, Alabama and its culture and history is where I will be the first half of May. Then I'll be exploring North Carolina's distillery trail and Virginia's Wine trail.

"Summer will find Jim and I onboard our 34' boat, Saltwater Gypsea heading back to the Bahamas where we will be exploring the Exumas, swimming with pigs and feeding grapes to iguanas. In the fall we would like to explore our home state of Florida and all it has to offer." – Betsi Hill

"You know how they say you never know what will happen next in this travel writer's life? My wife and I had a great experience in Montepulciano when we were in Tuscany last week. We were treated to an intimate cooking class at lovely Le Logge del Vignola with another couple from Australia.

"The lovely couple turned out to be Academy Award nominated filmmakers Scott and Kerri Hicks, who directed Shine with Geoffrey Rush, No Reservations with Catherine Zeta-Jones, as well as a bunch of well-received films. They were a very gracious and friendly couple and we enjoyed their company immensely during the cooking class.

"And then Le Logge Del Vignola served us a seven-course meal of some of the most delicious and beautiful food and wine that I have ever seen. And yes, it was all comped — in return for an article, of course. I can't wait to see what adventures lie ahead." – Scott Kendall
If you love to travel, you're already well on your way to being a highly-paid travel writer.
With The Ultimate Travel Writer's Program, you'll learn which publications are hiring, how to pitch ideas to editors and publishers, and how to break into this market.

The Professional Writers' Alliance
At last, a professional organization that caters to the needs of direct-response industry writers. Find out how membership can change the course of your career. Learn More »

Published: July 2, 2017