This Trick Will Get Your Brain Working Smarter and Make Writing One of the Easiest Things to Do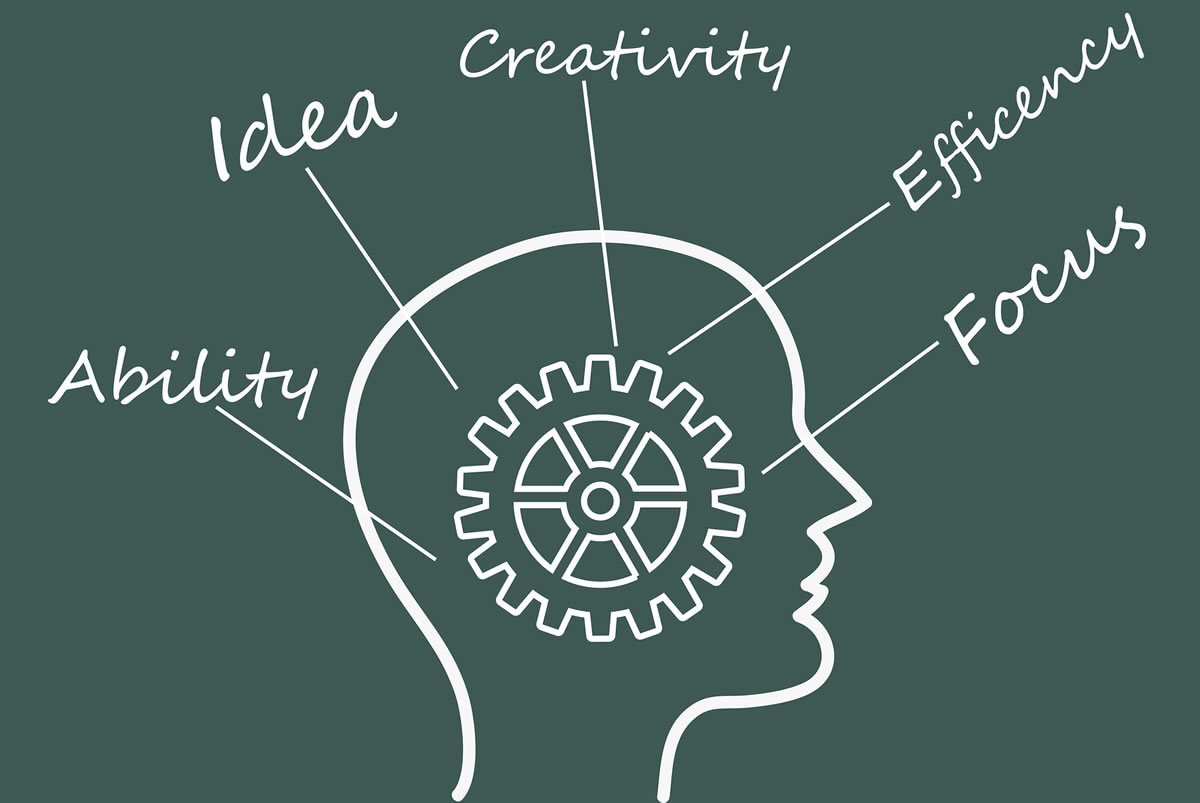 As Barefoot Writer's Managing Editor, this is one of the questions I hear most often:
Where do I find more time to write?
After all, finding more time to write is a challenge for new and veteran writers alike.
And I don't just mean more minutes in the day. I'm talking quality minutes, when your brain is on fire and your fingers zoom across the keyboard like a flock of ospreys angling for live prey.
I could use a few (hundred) bonus hours myself. After adding Baby #4 to my family six months ago, my quality thinking time has been diluted by a factor of about 16,000.
Life changes are one of the biggest reasons writing careers get sidelined. Whether it's a new baby, a cross-country move, a marriage, a divorce, a death, an illness, or a job transition, big life events often demand more time and energy than you'd like.
So if you want your writing career to survive and thrive through whatever life throws you, you need to protect the most productive minutes of your day.
Lucky for us all, Jeff Bullas told me his secret for doing this.
Jeff Bullas is a cheerful fellow from Down Under, as well as a top marketing blogger and social media influencer. I interviewed him for the March 2017 issue of Barefoot Writer Magazine, and like all the expert writers we interview, he shared heaps of eye-opening advice.
But what made a deep impression on me was how he got started in blogging. Like most folks who transition from a typical job to the world of paid writing, he had a day job and wanted out.
So he came up with a strategy. Up at 4:30 a.m., he'd make his morning coffee and then wrote from about 5:00 a.m. to 9:00 a.m.
He did this religiously for four years.
The result was the launch of a famously successful blog, multiple pub credits, and a completed book.
It's an approach a lot of writers take — getting up an hour earlier each day to start the transition. I did this myself when I first started The Accelerated Program for Six-Figure Copywriting.
It's the strategy of making time where there is none.
But Jeff one-upped even that strategy, and it had nothing to do with the amount of time spent at his desk.
As he explained to me, Jeff used those hours for "deep work."
The phrase comes from writer and computer science professor Cal Newport, author of Deep Work: Rules for Focused Success in a Distracted World.
But deep work isn't about just focusing on the work you need to do while tuning out everyday distractions (email and social media, for example).
According to Newport, "To produce at your peak level, you need to work for extended periods with full concentration on a single task free from distraction."
So you can bet multitasking is not welcome in the world of deep work.
Newport offers a deep work "equation," which is:
High-Quality Work Produced = (Time Spent) x (Intensity of Focus)
He explains that successful deep work isn't just about focus. Nor is it about the hours spent on a single task. The key lies in the "intensity of focus."
It's a multi-layered benefit. True focused intensity changes the efficiency with which your brain works.
In other words, any skill you want to master, whether it's spiking a volleyball or writing a winning headline, is ultimately a function of your brain circuits. And the more you practice any one thing, the more efficient those circuit functions become.
As those circuits function better, the myelin (a layer of fatty tissue) that surrounds your neurons gets thicker.
Newport explains, " … you get better at a skill as you develop more myelin around the relevant neurons, allowing the corresponding circuit to fire more effortlessly and effectively."
This all boils down to something Newport calls "deliberate practice." When you focus intensely on a skill, it forces the relevant circuit to fire over and over. This triggers that buildup of myelin, which essentially cements that skill. That means when you focus with intensity over any one thing without distraction, you "trigger useful myelination."
So how is this a time-saving trick?
Because it makes you not only better at the skill, it also means you perform it faster.
As an example, Newport talks about a group of top tier, A+ students who study less than the tier of students below them — the average "A" students. By maximizing their concentration, the top tier students dramatically reduced the time needed to write papers or study for tests, but without hurting the quality of their results.
Imagine doing that with writing …
By not only concentrating on a single task, but also honing the intensity of your focus, you could possibly reduce the time you need to write good copy …
… and use that time to take on more high-value projects … take a week off each month … travel more often … the possibilities are endless!
I've just begun putting this into practice, and I'm already excited about the results. Here are some of the ways I've added "deep work" into my writing day. I encourage you to test them out:
Figure out your best writing hours. Everybody has a time of day when they're more productive. For example, if I write between 6:00 a.m. and 8:00 a.m., I'm productive for about 55 minutes out of every hour. If I write any time after 7:00 p.m., I'm productive about 35 minutes out of every hour. My return on time spent writing is obviously much greater in the morning, so it makes more sense to aim for deep work in the first part of the day.

Hand over your duties. The first rule to going deep is to tune out all distractions. This includes turning off the sound on your phone. But if you need to be reachable by you kids' school or your mom's doctor, it's not always possible. To get around that, find someone to handle those incidents, like a spouse, sibling, or friend.

When my husband isn't working and I tell him I'm "going deep," that's his signal to keep his phone close by, answer the front door, quiet the barking dog, or any of the other things I would normally take care of during the day. Knowing he's got everything under control makes it possible for me to tune out the world and focus on my writing.

Shut out anything not relevant to your writing. If you regularly have multiple screens and programs running on your computer, turn off the ones you're not using.

My computer is set to open seven tabs when I double-click my Internet browser. They're programs I use regularly, like my calendar, timer, focus music, and email. But when I go deep on a project, I close them out entirely. Because even if the tab isn't showing on your screen, it's still there fragmenting your attention. (I didn't believe this till I tried it.)
Deep work is really about building something that matters, something worth sharing with the world. So if you want to grow your career and take advantage of the writing lifestyle, use this approach to accomplish more projects and do higher-quality work.

The Professional Writers' Alliance
At last, a professional organization that caters to the needs of direct-response industry writers. Find out how membership can change the course of your career. Learn More »

Published: July 21, 2017