How I Managed to Find TWO Investments with a Guaranteed Return for Life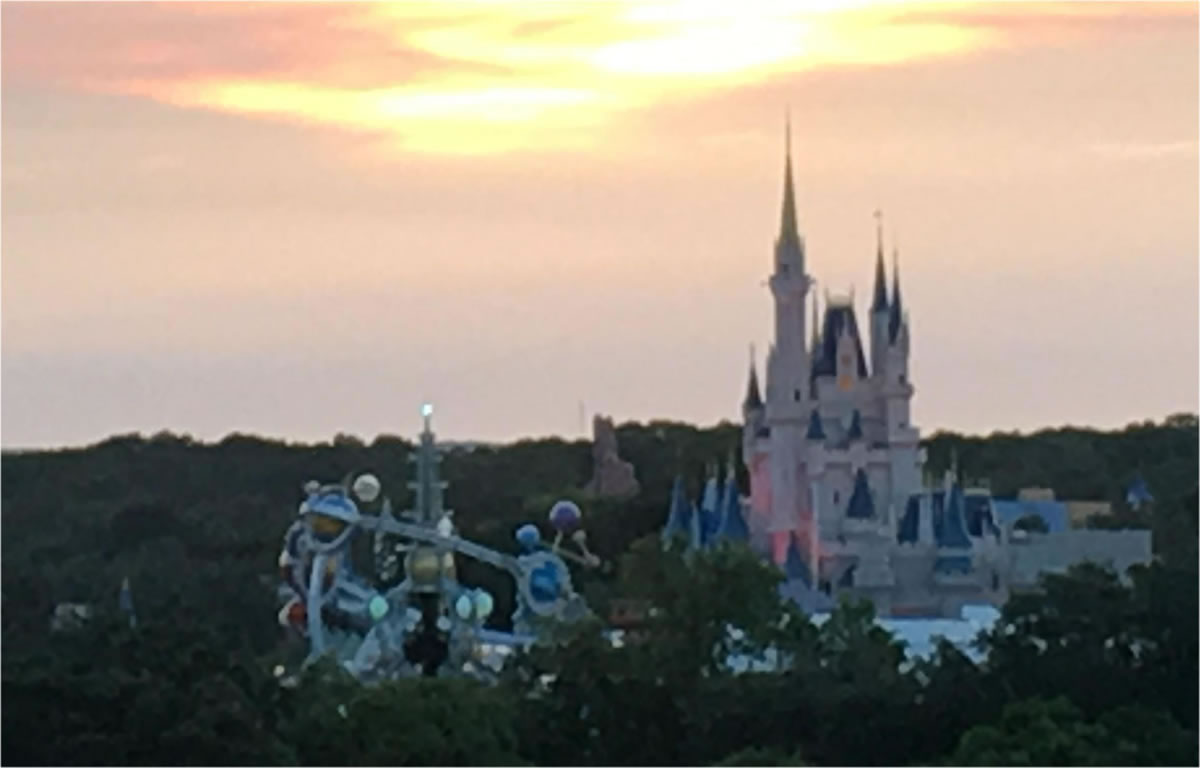 Everyone has a few secrets that have helped them get to where they are in life … secrets they are often hesitant to share with others.
Not me, especially when I know those secrets can help fellow writers advance their freelance writing careers. So today, I'm going to share the two best investments I've ever made … one for work and one for play.
Funny enough, they're actually very similar. And they can both help you experience the writer's life faster and with a lot more confidence.
First up, my "best investment" for play.
"I'm going to Disney World!"
I go frequently enough (the writer's life!) that I hear questions like, "Don't you get bored? How many times can you ride a roller coaster?"
Well, there's always something new to discover, and some trips, we're too busy for the roller coasters. :)
For us, every trip is a different adventure. One time, we may be at the Beach Club so we can enjoy the sandy-bottom pool and quick access to Epcot. The next, we could be in a one-bedroom suite at Bay Lake Tower looking directly at the Castle.
15 years ago, we learned that Disney's "best kept secret" was their Disney Vacation Club (DVC, for short). For our one-time investment, we could have the equivalent of a two-week vacation — every year, for almost 50 years.
Now, here's what so unique about it … DVC's flexibility allows us freedom to keep changing where we stay, when we visit during the year, and for how many days at a time. As our family evolves, we can use our DVC investment however we want.
And no matter which resort we choose, we don't have a hotel bill!
Now, let me explain what this has to do with a copywriting career …
Several years ago, I uncovered a similar investment to help my freelance writing business.
Just like DVC, it evolves as my life evolves. Called the Infinity Program, it offers complete access to all of the resources and programs AWAI offers, now and in the future.
So, for example, if I'm working with a client and they ask, "We'd like to add a video to our web page … Can you write the script?" or "We've decided to do three case studies, you can handle that, right?" I can always answer yes without hesitation, even if I don't know how to do what the client has requested. That's because as a member of the Infinity Program, I can go to AWAIonline.com and grab the training programs I need to complete the project. (At no extra cost!)
Having 24/7 access to all of the programs AWAI offers helps me complete projects faster and with complete confidence.
Of course, I'm not the only one who has made this investment …
As fellow AWAI member Connie Lewis said, "If you use as many of AWAI's programs as I do, it only makes sense to join their Infinity Program. The value is ongoing!"
Plus, as the direct-response industry continues to grow, with new types of projects sprouting up every day, I can access the training programs that match my evolving needs — or the changing demands of my clients.
In fact, just as my DVC membership allows me to stay at even the newest resorts they build, Infinity gives me access to each new program AWAI introduces, which means I'll ALWAYS have access to the newest writing techniques (or, as Buzz Lightyear would say, "to infinity and beyond!").
Another great benefit is the special event discounts. Just as DVC has exclusive discounts to special events like Mickey's Not-So-Scary Halloween Party, Infinity includes big discounts on live events like Bootcamp.
As AWAI member Christina Gillick said, "I'm just blown away that all the information I'll ever need is included in my one-time investment (from 5 years ago)."
If you're committed to this industry … to becoming a well-paid writer … to advancing your freelance writing career with confidence … and you want ongoing access to the best resources now and into the future (at no charge), then the Infinity Program is worth checking out.
Disney states your investment in DVC will probably not gain a lot of financial value.
But not so with membership in Infinity … the truth is, that investment could increase your financial value by thousands of dollars every year, or more. It will keep paying off year after year throughout your entire career.
So now you know my two best investments …
Of course, only you know if they're right for you too. But I will close by saying that if you can find investments with guaranteed returns for life … you at least owe it to yourself to consider them.
And if you want me to say hello to Buzz Lightyear for you, let me know … because it won't be long till I announce again, "I'm going to Disney World!"

The Professional Writers' Alliance
At last, a professional organization that caters to the needs of direct-response industry writers. Find out how membership can change the course of your career. Learn More »

Published: July 13, 2017