The Fastest Way to More Than Double Your Freelance Income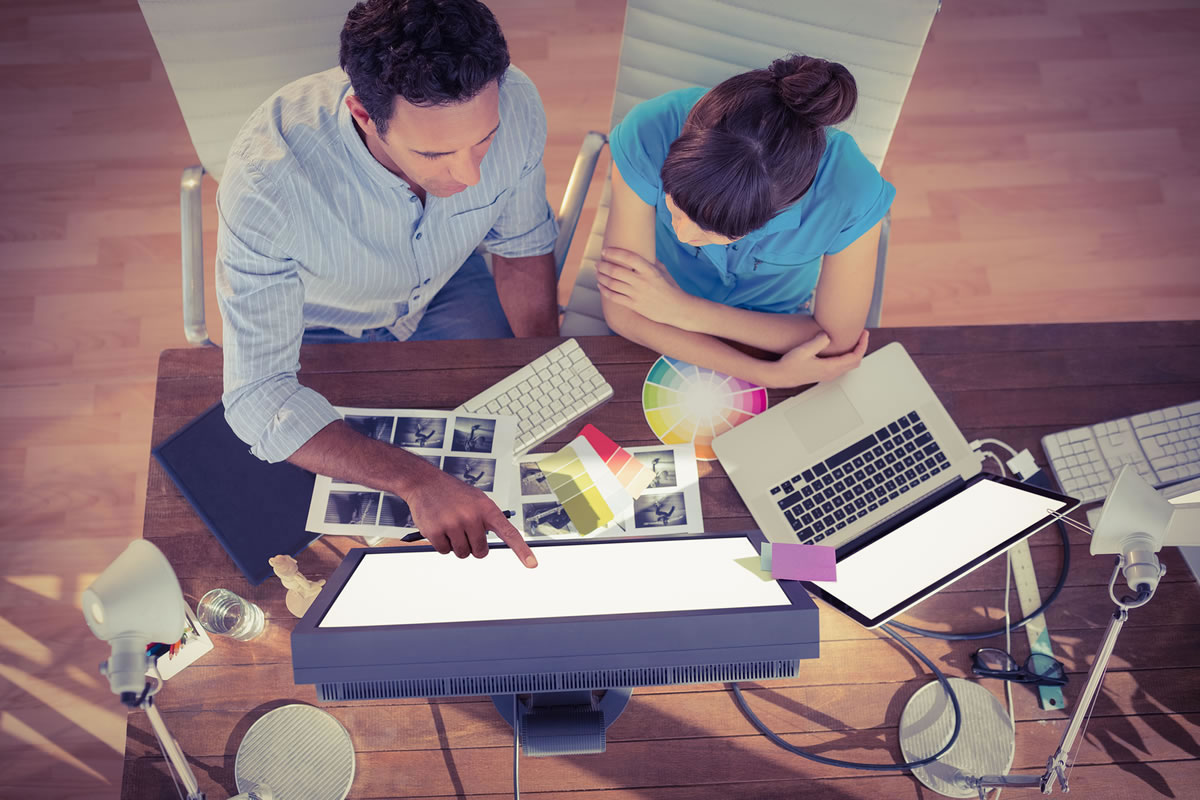 As freelancers, we often assume we're on our own.
Hey, it's almost the definition of freelancing, right? You work at home in splendid isolation. You're a solopreneur.
For a long time, that was a pretty fair description of the freelance life. It was certainly true for me during my first 20 years as a freelancer.
But today, it makes less and less sense.
Not only do you not have to work alone anymore, but you can make more money and have more of an impact by NOT working alone.
Let me explain what I mean by this, and how it all works, step-by-step.
There are six things you need to recognize …
#1: The work you do never exists in isolation.
Let's say you write a sales page for a website, or content page. It doesn't matter which.
For that page to come into existence, other people have to become involved. Maybe an editor. Certainly a designer. And a web developer. And a project manager.
The list of other people involved in bringing that project to life will vary, according to the size of the company, the scope of the project, and type of project.
For example, if you are writing a script for a short how-to video, there will probably be a videographer involved. Maybe a sound engineer too.
This is the first thing to recognize … that your contribution to a project is just part of the mix, and that other people are involved.
Some of those other people may be employees of the client, but others might be freelancers, just like you.
#2: Clients like it when you make their lives easier.
Imagine you are working on a project where you're doing the writing for a new web page, and your client has to reach out and find a freelance designer to design that page.
It's a lot of extra work for a client to have to find two or more separate freelancers for a single project, and then manage them all.
What that client would really, really like is for YOU to say, "No worries, I have a great designer I work with. We'll take care of everything."
HUGE relief for your client. They don't have to find that second freelancer. Nor do they have to deal with the added complexity of coordinating the work of two different freelancers.
And this isn't just about teaming up with a designer …
"No worries, I have a great WordPress developer I work with."
"No worries, I have a great videographer I work with."
"No worries, I have a great researcher I work with."
And so on.
#3: You can make a ton more money this way.
When a client hires a freelancer, she has a pretty good idea of what she's going to have to pay.
Let's say it's a $1,000 project. She knows that's about the right price for the gig, and so do you.
She also knows she's going to pay another $1,000 to the freelance designer she'll be using.
$2,000 in total.
At the same time, she knows that if she took the exact same project to a local digital advertising agency they'd charge her $10,000.
There's a big difference in the PERCEPTION of value between freelancers and a small, boutique ad agency.
When you say to the client — "No worries, I have a great designer I work with" — you're no longer perceived simply as a freelancer. The perception of YOUR value just went up too.
You and your designer aren't exactly an agency, so you're not going to charge $10,000.
But you can charge $5,000.
That's $2,500 each, instead of $1,000 each.
The math and outcomes of this process will vary! But the underlying principle is rock solid.
As soon as you present yourself as a team instead of a lone freelancer, you get to charge more and earn more.
#4: It's EASY to find the additional team members you need, when you need them.
This isn't about becoming an agency. It isn't about employing people, or getting into business with people.
It's about hooking up when it makes sense for both parties.
As I mentioned earlier, for the first 20 years of my life as a freelancer, I was pretty much on my own.
And then along came the Internet. And then the gig economy, and sites like Freelancer.com, Upwork.com, LinkedIn.com, and many others.
Suddenly, it became super-easy for anyone to reach out and find fellow freelancers with different skill sets.
Does it take a little work to find people who are a good fit? A little trial and error? Absolutely.
But surely it's worth that effort if you can more than DOUBLE your freelance income in the process. Yes?
#5: It's a great way to get more work too.
You're going to hook up with one or two other freelancers for some of the projects you take on.
They'll love you for that, because you brought them work.
Well … it works both ways.
When you build a solid relationship with a loose circle of other freelancers, they're going to reach out to you too.
They're going to get jobs of their own. And they're going to say to their clients, "No worries, I have a great writer I work with."
Over time, your circle of freelance connections will all be bringing new work to the group.
The final thing to recognize …
#6: 1 + 1 will almost always equal more than 2.
The default setting for most freelancers is to be just one person, delivering a single specialty service.
Yes, you can make a living that way. Some people make a terrific living that way.
But if you want a shortcut to a higher income, stop working alone and add value to every project by hooking up with other freelancers, if and when it makes sense.
Create a hub or circle of available freelancers with different skills.
That hub and the relationships you build within it will become a massively valuable asset in your professional life.
Nurture that group and it could be worth millions of dollars to you over the span of your freelance life.
Get started now.
Build that asset!

Essential Templates for Your Copywriting Business
Look like a copywriting pro right from the start with AWAI's Essential Templates toolkit, loaded with 16 easy-to-customize versions of the most-used business forms for writers. Learn More »

Published: July 14, 2017