Watch These Clues Closely — You'll Know You Are Onto Something Big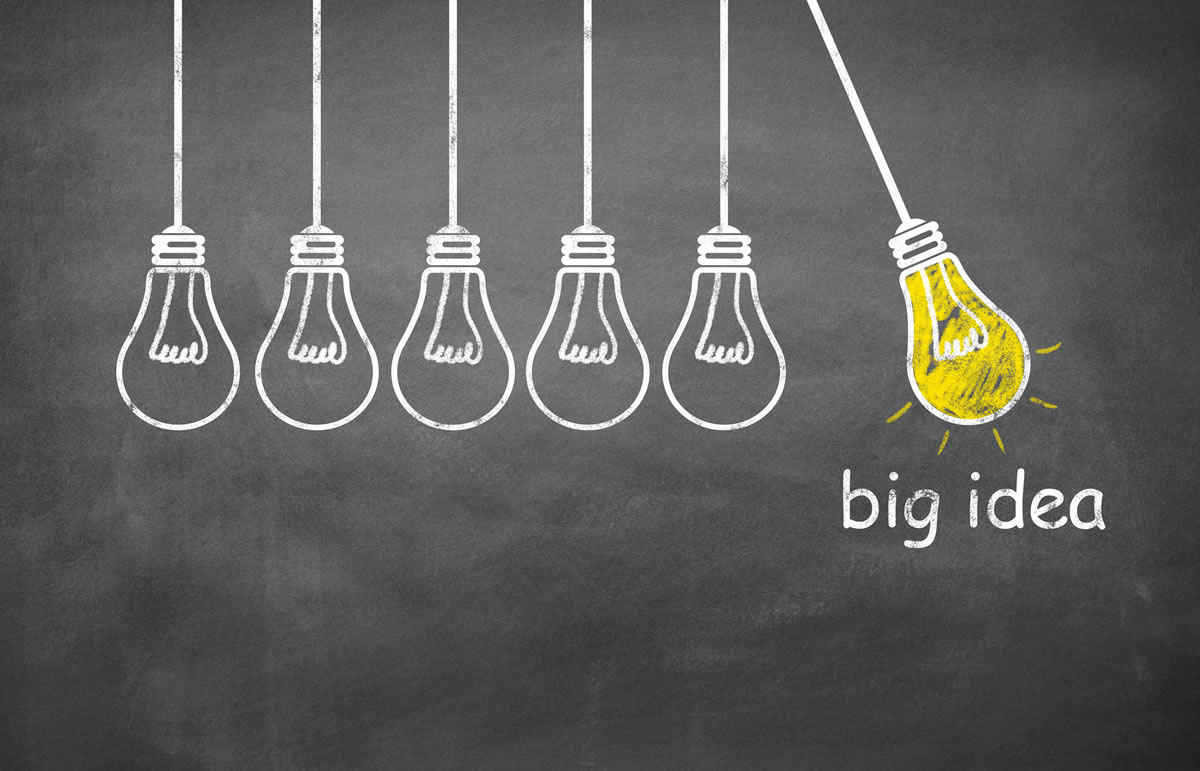 Don't give up on your dream of being a copywriter
The real secret to being a great copywriter isn't about writing
Solving the problem of coming up with Big Ideas
Four clues that signal you are onto something BIG
Why you should always choose yourself first
How many times have you heard this from family and friends, "You're such a good writer"?
More than likely, those words provided the encouragement you needed to make the decision to become a copywriter.
But here's a common problem many aspiring writers face. While your writing is good, the sales letters you've written just aren't generating the kind of sales your client expected.
Frustrated, you worry your client will start to lose faith in your copywriting skills. Well hang in there, Dear Copywriter, because I'm going to give you a solution to your problem.
First, let me say that in most instances, the reason your copy isn't generating sales has nothing to do with your writing skills.
As Copy Chief for AWAI's Advanced Training, I get to look over dozens of submissions from members. As part of the Advanced Training program, every month members can submit a writing sample for a "live" assignment from one of six different clients including Barefoot Writer, Oxford Club, NewMarket Health, Banyan Hill Publishing, Dent Research, and International Living. (You can find more about the program here.)
The submissions are well written. In fact, I'd be one of those people saying, "You're such a good writer." So if the writing isn't the problem … what is?
It usually comes down to one thing: The Big Idea. You see, the secret to being a great copywriter is knowing how to spot a good idea … one that grabs the prospect's attention. The Big Idea is the central theme of your sales promotion. Yet it's the very thing up-and-coming copywriters struggle with the most.
The good news is, it's a solvable problem. Granted, it takes time to get good at coming up with Big Ideas. It doesn't happen overnight. Like anything you pursue, it takes practice and experience. But you can give yourself a boost on uncovering a Big Idea by following these three steps or clues that signal you are onto something Big.
Big Idea Clue #1: Read, and then read some more. There's a saying that copywriters are curious by nature. That's another way of saying they are well read. If you want to become a great copywriter, start by being a reader. You don't have to read just books, although I do recommend you read one once a month, but read a wide range of things including current events, magazines, and trade publications in your particular niche. Make sure you read promotions from companies in your niche as well. Find a few favorite websites with good content and read those posts regularly. Even a few oddball websites are useful too. Jedd Canty, Copy Chief for Money Map Press, whose promotions have brought in multimillions in sales, would tell you to get on RSS feeds. Because your time as a copywriter is so valuable, he says it's better to have information coming to you rather than you hunting it down.
Big Idea Clue #2: Rabbit holes turn up unusual stuff. As you read so many different sources of information, you're bound to find something that piques your interest. That may lead you in a different direction altogether and that's okay. Because when you are hunting for a good idea, going down what might seem like a "rabbit hole of research" might be the very thing that gives you a kernel of an idea you can flesh out to become a Big Idea. As one of the Co-Founders of AWAI, the late Don Mahoney once said to me about coming up with a Big Idea, "They start as a little nugget. And you know it when you see it."
Big Idea Clue #3: Does this stop me in my tracks? All Big Ideas have one thing in common — they stop you in your tracks. It has to … we're exposed to so many ads in a single day, that a Big idea will jump out at you. President of the Marketing Firm Yankelovich, Jay Walker-Smith says we've gone from seeing about 500 ads per day back in the 70s to around 5,000 today. With so much competition, the only thing that cuts through the clutter is a Big Idea. Think about the ads you've taken the time to read. What caused you to pause and read more?
It wasn't the writing … the idea itself is what resonated with you. As you sit down to write your sales letter, ask yourself if the idea is strong enough to stop someone from their normal activity and get them reading. Or as Joe Schriefer, the Copy Chief for Agora Publishing, which has gone from around $45 million in sales to over $150 million under his copy guidance, says, ask yourself is this idea different … unusual … intriguing?
These three steps or clues will help you become good at coming up with the Big Idea. But there's one more thing you can do to help yourself differentiate a Big Idea from regular ideas. Here's Big Idea Clue #4, which I like to call The Immediate Mental Picture. When a Big Idea is before you, it automatically forces your brain to create a mental picture of what's happening.
Let's take the famous End of America promo written by Mike Palmer for Stansberry Research and Associates (S&A). It brought in hundreds of thousands of paid subscribers and cemented S&A's place as one of the world's best-known financial publishers.
Say the words End of America to yourself. What kind of picture pops into your head? Whatever it is, it's probably not a good one. But just the mere fact that you created a mental picture is a signal this is something Big.
Of course, the promo was written a few years ago. And the mental pictures people created back then were enough to spur them into action. For S&A, that meant buying a subscription to their newsletter. Although the promotion has aged over the years, you're still able to create a mental picture today. That shows the power and strength of Big Ideas.
Now that you know the clues to spotting a Big Idea, it's time for you to put them to use. And rest assured, your friends and family are right. You're a good writer. You just need to give yourself more time working on Big Ideas.
By the way, we'll be adding a Big Idea learning module to the Advanced Training program. I don't have exact dates yet of when it will take place and who the guest expert will be, but if you're interested in that session, you should probably sign up for Advanced Training now to just ensure your name is on the list of eligible members when it's made available. You can do that right here.
Your takeaway for today: Spend time coming up with Big Ideas by doing lots of research. By feeding your brain lots of input, you'll eventually start outputting good ideas you can use for promotions.

AWAI's Advanced Training
The Most Comprehensive Collaborative Learning Experience for Aspiring Copywriters. Learn More »

Published: July 3, 2017