They Said It Couldn't Be Done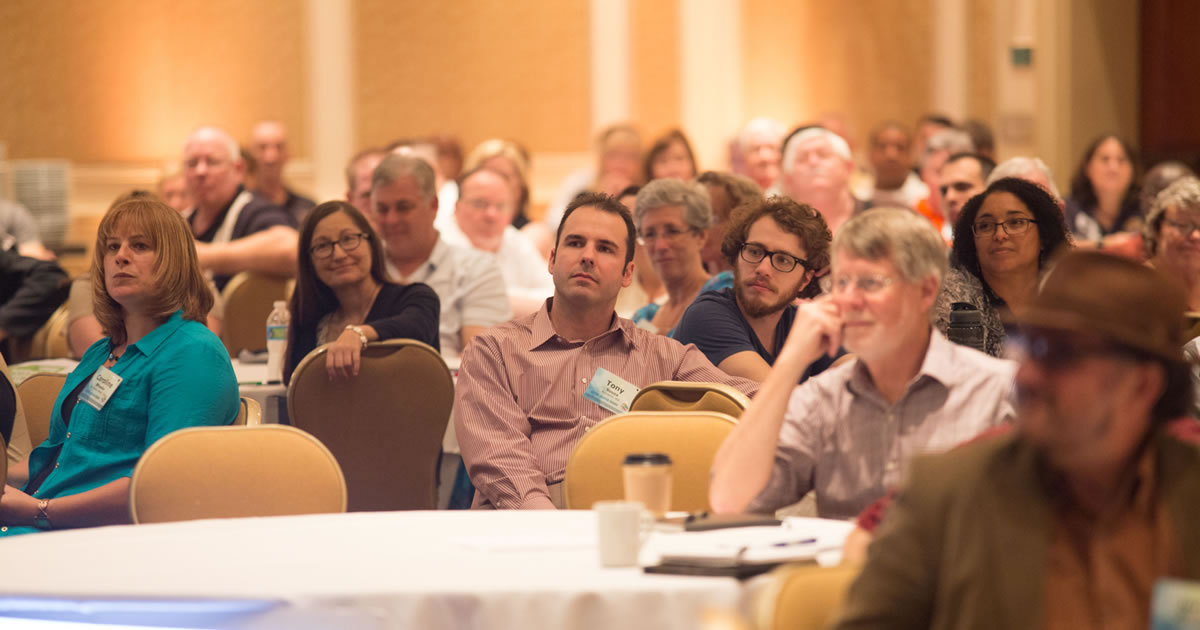 Even at the first meeting, it was the single biggest concern: Where to find good copywriters?
This was in 1984, I think.
My partner and I began inviting fellow investment newsletter publishers to spend a day talking about the state of the industry: What was good and what was bad, what marketing strategies were working, whether the market was growing or shrinking, what financial topics were hot, etc.
Each year, we met in a different city, and pondered the same questions. But the biggest question that always went unanswered was: "Where can I find good copywriters?"
I retired from the business in 1989 and went back to work several years later to help a friendly acquaintance, Bill Bonner, grow his investment newsletter business, which had sales of about $8 million the prior year.
You'd think that a growing industry would be able to solve its biggest challenge in that time, but we had a problem: Although direct-response marketing was (and still is) a larger business than television, radio, magazine, and newspaper advertising put together, it was very much a hidden business.
Every businessperson knew who David Ogilvy was, but very few had ever heard of great direct-mail writers like Gary Bencivenga.
One of Bill's and my top priorities was to fill this copywriting gap. We started a small in-house school with about a dozen inexperienced would-be writers and managed to get about half of them working productively in the first year.
This helped the business grow very rapidly. But as our business grew, so did awareness in direct-response marketing's effectiveness. That sparked new demand for copywriters, not only from our competitors, but hundreds of other businesses who were allocating more and more of their ad dollars to direct response — from credit card companies to auto parts dealers to nonprofit organizations (and everything in between).
Suddenly, demand for in-house and freelance copywriters was hundreds of times greater than it ever was!
To meet that need, American Writers & Artists Institute (AWAI) was formed.
The idea was to create a home study program that was based on the "secrets" Bill and I had taught to Agora's early copy team, the same secrets that propelled its sales from $8 million to more than $80 million in three or four years.
The founders of AWAI were friends of mine: Katie Yeakle, Paul Hollingshead, and Don Mahoney. It took us about six months to patch together the first course, a crude version of AWAI's beginner's course today.
Six months later, in an effort to get to know our customers better, we launched the first AWAI Bootcamp.
We rented a little room at the Delray Beach Marriott with folding chairs and a wobbly lectern and 25 people attended. (Including our staff.)
We were fueled by the belief that if we could develop a good program, we could grow a good business that would meet a genuine need.
We also believed we could actually teach the craft of copywriting. But many of our colleagues in the industry felt otherwise.
Some weeks before the first Bootcamp, if memory serves, the industry's trade magazine published a letter from a professional copywriter who had heard about what we were doing and believed it to be a scam.
"The idea that you can teach just anybody to write copy is absurd," he said. "Anybody that's written copy professionally can tell you that it is the very rare person that has the talent to be successful as a copywriter. The idea that any old Tom, Dick, or Mary can learn it is ridiculous!"
Katie read the letter to us at a local restaurant one night. She was upset by it, and with good reason.
Here we were, our first Bootcamp nearing, and the most reputable publication in our industry had published a tirade against us, calling us scoundrels: claiming we could do something that any person with half a wit would know could not be done.
The letter was very well written — not surprising, considering the skill of the writer. And although it was intimidating and we feared its effect, I knew that it was basically bullshit. Bill and I had already proven that ordinary people can learn the skill of copywriting. And Don (who was in that first class) and Paul (whom Don and I mentored) knew it was bullshit too.
Writing direct-response advertising copy is not literary fiction. It does not require a natural talent for crafting beautiful sentences and paragraphs. It does not require a brilliant or even an especially creative mind. It requires understanding the fundamental rules of salesmanship: i.e., what sorts of things one needs to say in what order to persuade someone to buy something.
To be successful, you must be smart enough to learn these basic rules and tenacious enough to practice them until you have achieved competency. But it is not literary fiction.
Contrary to what our defamer wanted to believe, it requires no kind of genius at all.
I like remembering that letter and the little fear it put into us that evening and then compare it to what actually happened in the 20 years that followed:
Bootcamp grew from 20 attendees in a little side parlor of the Marriott to taking over the entire hotel with over 500 attendees, experts, marketers, and AWAI team members (the maximum the venue can hold).
The biggest and most successful names in the industry support our work, train our students, and regularly speak at Bootcamps: Bill Bonner, Porter Stansberry, Dan Kennedy, Clayton Makepeace, John Carlton, Mike Palmer, Bob Bly, Carline Anglade-Cole, Richard Armstrong, Nick Usborne, Steve Slaunwhite, Jedd Canty, and others …
Thousands of AWAI members have launched highly successful six-figure writing careers — and virtually all the successful writers at Agora started out attending AWAI Bootcamps and taking The Accelerated Program for Six-Figure Copywriting.
Marketers everywhere — even those who were once skeptical — now come to AWAI when they're looking for new writers. And more than 40 make the annual pilgrimage to Bootcamp for the sole purpose of wooing new, eager attendees to their companies …
There are so many other things I'd like to tell you about the success AWAI has had with its mission. But Katie has given me a word limit on this essay, so I will only say three more things.
In 2017, thanks to e-commerce and the accelerated growth of direct response, finding qualified copywriters remains the biggest challenge for our industry. Bigger than it's ever been.
There is no doubt in my mind that anyone with the modest qualifications mentioned above can acquire the skills needed to become a professional copywriter and to earn, if he/she's willing to put in the time, six-figures a year.
And having participated in most of the 20 Bootcamps that have taken place, I am quite sure that the single most important factor in determining whether an AWAI student breaks into the six-figure, professional ranks is attending a Bootcamp.
Bootcamp is where, after much hard work, you are finally inspired to take that step forward and get yourself your first paid gig.
It's happened hundreds of times in past Bootcamps and it will happen dozens of times this October.
What you need to figure out is: Are you ready? Do you have the commitment I mentioned? Do you have the courage to take the next step?
There will be dozens of very eager marketers at Job Fair, one the highlights of Bootcamp each year. They will have spent considerable time and money to be there because they know what our first critic couldn't allow himself to know: that the most important quality of a great copywriter is the desire to be a great copywriter. That's all they are looking for. If you have that desire, this is the time to take that step and show it. Don't make the mistake of waiting "just one more year."
A year from now, you could very well be living the dream you had when you first enrolled in the program. If you don't attend, you can be sure that your dream — your very realistic dream — will be once again deferred.

The Professional Writers' Alliance
At last, a professional organization that caters to the needs of direct-response industry writers. Find out how membership can change the course of your career. Learn More »

Published: July 31, 2017