The Key Component That's Missing From Your Web-Writing Business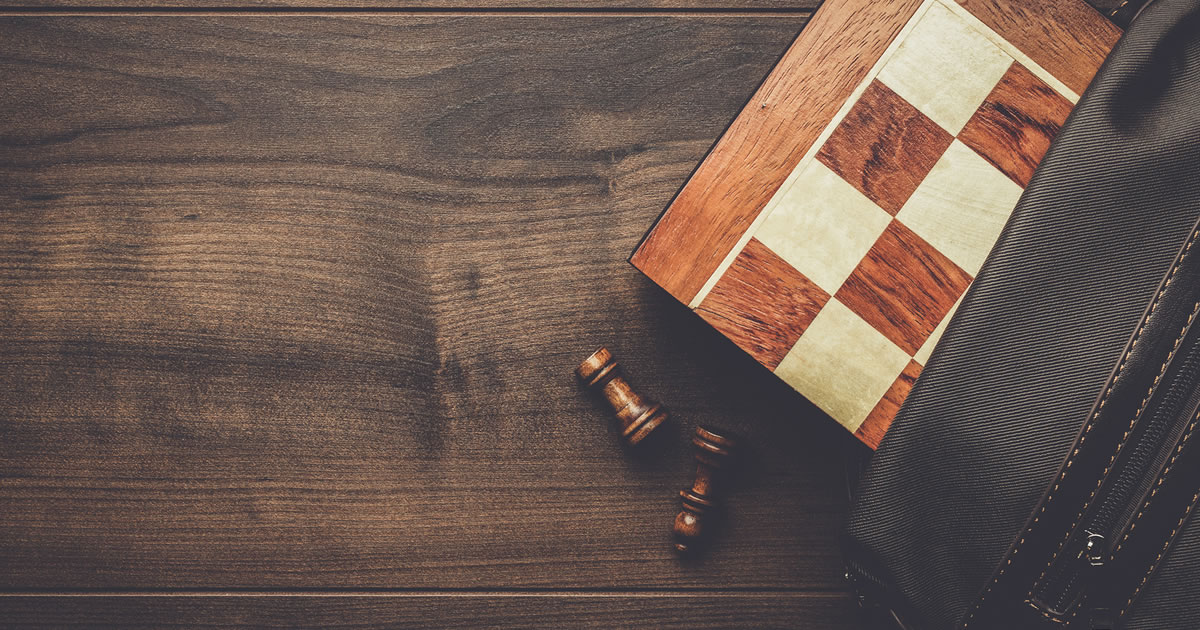 I was web-surfing the other day, and I came across a quote from Sun Tzu, drawn from The Art of War. He said, "Strategy without tactics is the slowest route to victory. Tactics without strategy is the noise before defeat."
I had an a-ha moment. And it directly concerns your web-writing business.
In my position as Managing Editor of Wealthy Web Writer, I get to talk to a lot of writers. (You may have heard me mention in the past that it's my favorite part of my job — that's still true.)
Writers often ask me about how to get clients, how to choose a niche, and how to manage projects. It's funny. Few people ask me about ways they can become a better writer. But nearly every writer is interested in a discussion about growing and maintaining a business.
For many writers, the business side of things is a struggle. I've talked to so many people who can list off a string of things they've tried to market themselves, to land clients, to make this crazy-beautiful idea of living the writer's life a reality … all without the desired results they'd been hoping for.
And as I read that quote from Sun Tzu, I realized something I hadn't before.
Every one of those struggling writers, down the line, has listed a long string of tactics. But no particular strategy.
The writers who tell me about their successes, who tell me about the latest client they landed or the latest results they delivered — they are the writers who, when I ask them how they got to where they are, talk about strategy.
So, if you're struggling with growing your business, I'd be willing to bet you're relying on tactics for your success rather than strategy.
The good news is, with a straightforward mindset shift, you can turn this around and start making real headway toward building the business of your dreams.
First, a Few Definitions …
Just so we're on the same page, strategy is defined as:
1. A method or plan chosen to bring about a desired future, such as achievement of a goal or solution to a problem.
2. The art and science of planning and marshalling resources for their most efficient and effective use.
And tactics are …
A means by which a strategy is carried out; planned and ad hoc activities meant to deal with the demands of the moment, and to move from one milestone to another in pursuit of the overall goal(s).
So, your strategy is your overall goal. At its most basic, it is your destination. The tactics are how you get there — the roads you take, the maps you use, where you stop along the way … you get the idea.
When you have tactics but no strategy, you end up lost, exploring every road you come across without ever getting closer to where you want to be. (In the business, we call this Shiny Object Syndrome.)
And a strategy without tactics means you know where you're going, but you don't stop for gas when you need to … you don't plan for contingencies like road construction … and you head out without a spare tire.
You may reach your destination, but it won't be a streamlined process. And it will take way longer than you'd hoped.
Today is the day all that changes. Today is the day you lay out a clear strategy for your web-writing business and then choose the tactics to support it.
Where Do You Want to Be?
To define your strategy, let's start by answering a few questions. Get out a piece of paper and write these questions and answers down. Be detailed in your answers. And be honest about what you want.
Seriously, go grab a paper and pen. I'll wait …
Okay, ready? Let's go.
What are the defining characteristics of the clients you would like to work with? What industries are they in? What values do they have? How big are the companies?
If you could tailor-make your writing business, what would that look like? What kinds of projects would you work on? How many hours would you work a day? How much money would you earn?
What are your strengths when it comes to building relationships and working on projects? Do you put people at ease? Are you direct and straightforward? Do you hit every deadline every time? Do you uncover messaging that other writers miss? What are your passions? What do you love to do most? What are the small victories that have you walking on air?
What resources do you have available? What budget do you have to build your business? What's your skillset? Are there any obvious skill or resource gaps you need to fill to get from where you are now to where you'd like to be? (For example, if you dream of helping businesses tell their success stories, but you've never written a case study, then taking a course in writing case studies might be something you put on your list of tactics once your overall strategy is defined.)
What are things you don't want to do? Clients or industries you don't want to work with? Projects you don't want to undertake?
Put It Together Into a Strategy Statement
Take what you've learned about yourself and craft a strategy statement using this basic formula:
Using my natural strength for [list your natural strengths here], I'm going to help businesses [in a certain industry, or of a certain kind] to get [a specific result]. In doing so, I will commit [hours per day or week] to work with clients and [additional hours] to work on my business. I will earn [weekly, monthly, or annual income]. I will use [marketing system] as my main marketing channel.
So for me, that might look like this:
Using my natural strength for telling stories and writing editorial content, I'm going to help businesses who want to strengthen their email marketing to grow and engage their email lists. In doing so, I will commit 25 hours a week to work with clients and five hours a week to work on my business. I will earn $10,000 a month and work with up to eight retainer clients at a time. I will use email as my main marketing channel.
That's my strategy. It's where I want to go. There's some planning in there, but it's broad.
For another writer, this might look very different. Maybe something like this:
Using my passion for healthy family relationships, I will work with businesses that offer parenting coaching and products to support parents to reach their target market and grow their sales. I will commit 20 hours a week to work with clients and 10 hours a week to work on my business. I will earn $8,000 a month. I will use a podcast as my main marketing channel.
Once you have your strategy statement and you know where you're going, the next step is to list some initial tactics to get you there.
The Thing About Tactics …
Tactics are specific. They are often short-term in nature. They should be reviewed and updated often. And it's important you vet them against your overall strategy. Ask yourself: Does this tactic help me achieve my strategy? Is there a better tactic? What's the best use of my resources right now?
So, let's say you decide you need a website. (You're a web writer — of course you do!) Developing your website becomes a tactic to support your overall strategy.
But, be sure to vet it. Does this tactic help me achieve my strategy?
In the case of my strategy statement, yes. To support an email marketing effort, I will need a website.
Is there a better tactic? No. A website will be essential.
Is this the best use of my resources right now? Maybe. A website is essential, but would it make more sense to have a place to send people in the interim? Something that's fast and easy to set up, professional and credible. If something like that were available, and it took only minimal resources to set up, then I should do that first before shifting my resources to the creation of my website. (Hint: Something like that is available. It's a LinkedIn page.)
Once you have a strategy, make a list of tactics you believe could support your strategy and then — this is very important — choose only the tactics you have the resources to support.
If I'm dedicating five hours a week to my business, I may have the resources to support writing a weekly e-letter and sending out weekly direct-response mailings. I probably do not have the resources to support publishing an e-book every month in addition to that.
I could maybe publish an e-book every month instead of those things, but since I've committed to using email marketing as my main channel, that tactic doesn't make as much sense in terms of my overall strategy.
Choose the tactics that will make the biggest impact, that will use resources efficiently, that support your strategy, and that you're excited about.
Then focus on those tactics, and only those tactics. Give them time to work. Review them at intervals. Update them when it makes sense. But always weigh your tactical choices against your strategy.
Are they bringing you closer to your destination? Or, are they taking you off on an unnecessary detour?
When you make the shift to putting strategy first, everything you do to grow your business will work together to pull you toward your bigger goals. And when that happens, you won't believe the momentum you can build and how fast you will go from struggling writer to successful freelancer.
This article, The Key Component That's Missing From Your Web-Writing Business was originally published by Wealthy Web Writer.

The Professional Writers' Alliance
At last, a professional organization that caters to the needs of direct-response industry writers. Find out how membership can change the course of your career. Learn More »

Published: July 12, 2017