6 Surprisingly Easy Ways to Get Stellar Client Testimonials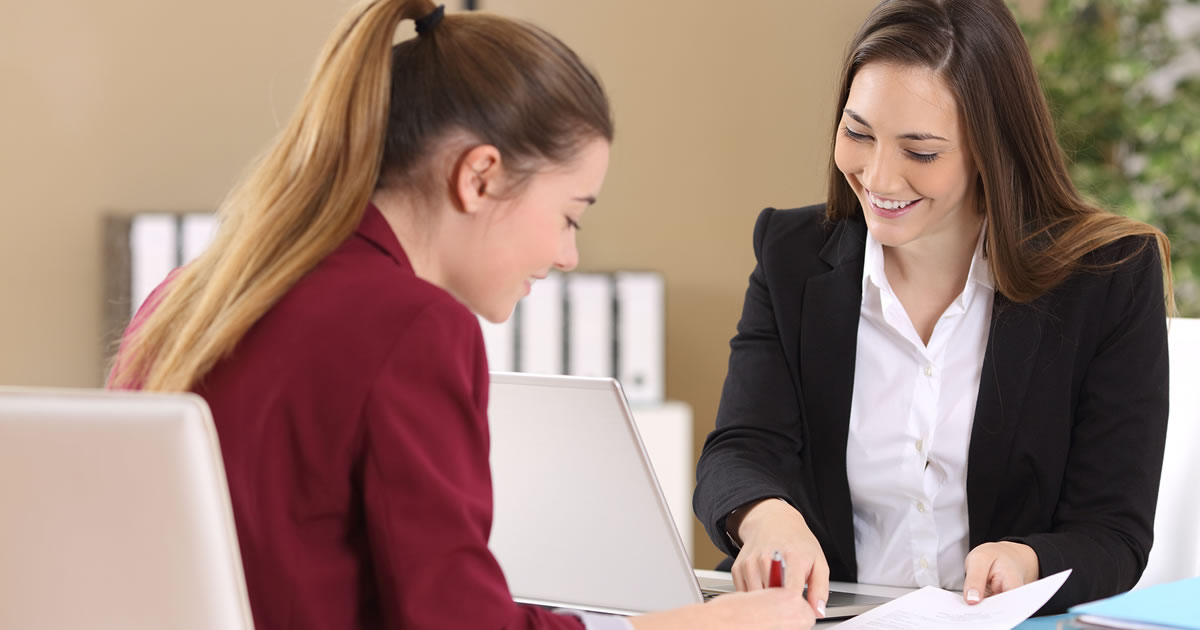 What someone else says about you always speaks louder than anything you say about yourself. But how do you get people to say good things about you?
How do you get client testimonials that you can present as social proof to reassure potential new clients you really are as good as you say you are?
The problem your prospects face is that anybody can say they do great work … that they're the best. And many do. So, who can prospects trust?
According to a Nielsen study, people have the highest trust (92%) with recommendations from people they know. Second highest trust (70%) goes to consumer opinions posted online — client testimonials, reviews, etc.
So, yes, client testimonials make it easier for new prospects to trust you. And getting those client testimonials can be surprisingly easy.
3 of the Best Times to Ask for a Client Testimonial
Timing is everything. This is true whether you're a baseball player trying to hit a 90 mph fastball, if you're the drummer in a band, or if you're a web writer asking a client for a testimonial.
The three best times I've found to get client testimonials are:
1. Right after they get great results from the work you've done.
For example, if you wrote copy for the Facebook ads and registration page for a seminar that sells out … that's a good time to ask your client for a testimonial.
If you wrote a video script for a client, who later sends you the produced video and is ecstatic with how it turned out … that's a good time to ask your client for a testimonial.
If you wrote a series of re-engagement emails for a realtor to send to her past customers, and she got five new listings from the campaign … that's a good time to ask your client for a testimonial.
When your client is super excited about their results, they're going to talk about those results in the testimonial. And social proof regarding results is especially persuasive and compelling to that new prospect who's wondering if they should hire you.
2. Right after you've done something special for them.
For example, if you've been able to accommodate a special request for a quick turnaround on landing page copy they need for a time-sensitive new promotion … that's a good time to ask your client for a testimonial.
If you were hired to write an email series to follow up with leads after a trade show, and you also made a suggestion for a promotional offer that increased conversions by 20% … that's a good time to ask your client for a testimonial.
The "Law of Reciprocity" compels your client to repay your good deed with one of their own. It makes it virtually impossible to turn down your request for a testimonial.
3. Right after they've decided not to renew your retainer contract.
This one may seem counter-intuitive, but it works surprisingly well. In fact, I got a nice 3-minute video testimonial when this happened to me.
For example, if, like me, you've managed a client's social media marketing on retainer for several years and then they cancel your services because their new VP of Operations decides to make some budget cuts that are "nothing to do with your work or the results you've gotten for us" … that's a good time to ask your client for a testimonial.
If you've written a monthly newsletter on retainer for a client who then decides to have someone on her staff do it instead … that's a good time to ask your client for a testimonial.
If you've done a good job and are a pleasure to work with, your client probably feels somewhat bad about ending their relationship with you. This makes them more open and willing to help you with a testimonial.
3 Ways You Can Make Testimonials Easy for Your Client to Give
Of course, you can increase your odds of getting a client testimonial by making it easy for them to do so. Many times, a client will say yes with good intentions, but then they never get around to it because it's not a priority or it's perceived to be too difficult, too time-consuming, or too ____ (fill in the blank).
The three best ways I've found to make a testimonial super easy for clients are:
1. Give them a few easy questions to answer.
For example:
What did Michele do for your business?
What results did you get from working with Michele?
How is Michele to work with?
What qualities does she have that enhance her work?
Who would benefit from working with Michele?
What would you say to someone considering hiring Michele?
Giving your client a list of questions to simply answer is like an ice-breaker at a cocktail party. It gives them a place to start. It also helps ensure they mention the things that are most important for you to get new clients.
2. Do a phone or video conference "interview" with them.
During your interview, ask them the same kind of questions listed above. Record their answers and then transcribe them. Of course, be sure to send them a copy of the final testimonial for their approval before you publish it.
If they agree to a video conference, even better! You can edit the recorded video to create a video testimonial … and these are much more powerful than a simple written testimonial. Again, send them the final video for their approval before you start using it.
3. Send them a rough draft to get them started.
Doing it yourself is sometimes the fastest and easiest way to get the testimonial … and to ensure it says all the things you want it to say. But, instead of simply offering to write it for them, say you'll "just write a rough draft" to get them started.
Encourage them to make their own edits and revisions. Most of the time they won't, but it empowers them to know you're asking them to.
Using these strategies will help you get the client testimonials you need to reassure prospective new clients that hiring you is a good decision and that you can, in fact, do what you say you can.
And with this kind of social proof, your web-writing business will thrive.
I've personally had success with all of these strategies, but what about you? Let me and your fellow Wealthy Web Writers know in the comments below if you've used these strategies — or others — for getting client testimonials. We'd love to hear how they've worked for you.
This article, 6 Suprisingly Easy Ways to Get Stellar Client Testimonials was originally published by Wealthy Web Writer.

The Professional Writers' Alliance
At last, a professional organization that caters to the needs of direct-response industry writers. Find out how membership can change the course of your career. Learn More »

Published: August 30, 2017