The Last Time He Spoke at Bootcamp He Revealed the Secret Behind a Multimillion Dollar Campaign …

What Does This Top Financial Copywriter Have in Store This Year?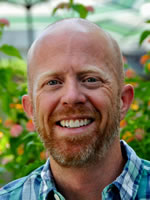 Mike Palmer
400,000 new paid subscribers.
Revenues of $5.2 million from one campaign.
26 million promos mailed since 2002.
With a track record like that it's a safe bet that Mike Palmer knows what makes for good copy.
As head copywriter at Stansberry & Associate Investment Research — he's been there for 15 years — he leads his copy team in crafting the marketing messages for this top financial publisher. His track record as a mentor is unparalleled. Check out these comments from some of those copywriters who have worked under him:
"I'm a millionaire and it's all because of the skills I learned at Stansberry. I make, on average, enough royalties in one quarter to pay for a degree from Harvard."

"I consider myself to be one of the top front-end writers in the business. I can tell you — with 100% conviction — that I owe my success as a copywriter to the training I received at Stansberry."

"If you want to become a successful copywriter, there is no better person to learn from than Mike Palmer. Pretty much everything I know about copywriting I learned from Mike … and today, those skills provide me with a lifestyle most Americans only dream of."
Granted, these folks worked with Mike for years. But this October, you can learn Mike's secrets too and get started on the road to your own copywriter success.
Mike, AWAI's 2009 Copywriter of the Year, is coming back to our FastTrack to Copywriting Success Bootcamp and Job fair. Mike's session will be a can't-miss for financial copywriters. Copywriting jobs in that niche are some of the highest paying because it's such a thriving industry — people are always looking for investment advice.
But Mike's strategies for coming up with winning Big Ideas, the importance of research and knowing your prospect, and even work habits that make you more productive will work for any project you might encounter as a freelancer.
Mike, although at the top of his game now, also knows what it's like to just be getting started. His thoughts on learning the skills you need, connecting with clients, and growing your career are valuable too.
"My one piece of advice for new copywriters is to (at the beginning at least), forget about the money, and just find a group of people you like, who know what the hell they are doing. Work for free if you have to … because if you hook up with the right people, it will make all the difference in the world," says Mike.
By the way, Mike has hired AWAI members for copywriting jobs to be part of his team at Stansberry — and Bootcamp is the best place to meet him.
Bootcamp 2017 Seats are Nearly Sold Out!
If you'd like to turn your copywriting business dreams into a reality over just three days this October … you'll want to act now. We're 90% sold out and we'd hate to have you miss this opportunity!

The Professional Writers' Alliance
At last, a professional organization that caters to the needs of direct-response industry writers. Find out how membership can change the course of your career. Learn More »

Published: August 6, 2017