Bootcamp BUZZ Early August 2017:
Breaking Through!

This month, we're excited to announce the theme of our 2017 AWAI's FastTrack to Copywriting Success Bootcamp and Job Fair — BREAKING THROUGH! — and all it will mean to you.
If you're ready to achieve major breakthroughs in your copywriting skills; ability to land clients; chances to connect with speakers who help you take the next step; and more … you'll want to check out the Early August issue of Bootcamp BUZZ (our official Bootcamp newsletter).

Find out which A-List Copywriters/Marketers will be providing breakthrough direct-response copywriting insights
Discover three "Breakthrough Lessons" from first-time attendees who launched their careers at Bootcamp
Get the latest on how you can ask us anything about niches, writing specialties, and more during our morning QA sessions
Plus, you'll meet other speakers ready to give you advanced copywriting secrets.
Click here now to read your Early August issue of Bootcamp BUZZ.
If you're already registered for Bootcamp 2017, your Early August issue of Bootcamp BUZZ is posted on your member page. (Login required.)
If you're not registered for Bootcamp you'll want to act now. We're 90% sold out and we'd hate to have you miss this opportunity! Turn your copywriting business dreams into a reality over just three days this October. Get the details here.
Fastest Way to Earn a Living as a Writer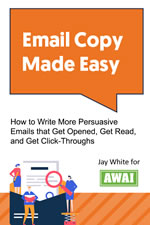 If you're looking to make money as a writer sooner rather than later, check out this writing opportunity …
It's one of the fastest ways to get your foot in the door and get paid $100, $250, even $500 for maybe an hour of work.
It's easy to learn how to write, the demand is high, the money is great, and there's very little risk for the clients to give you a shot.
Go here for all the details on getting started.
Published: August 3, 2017