The Total Immersion Approach to Landing Your First Social Media Clients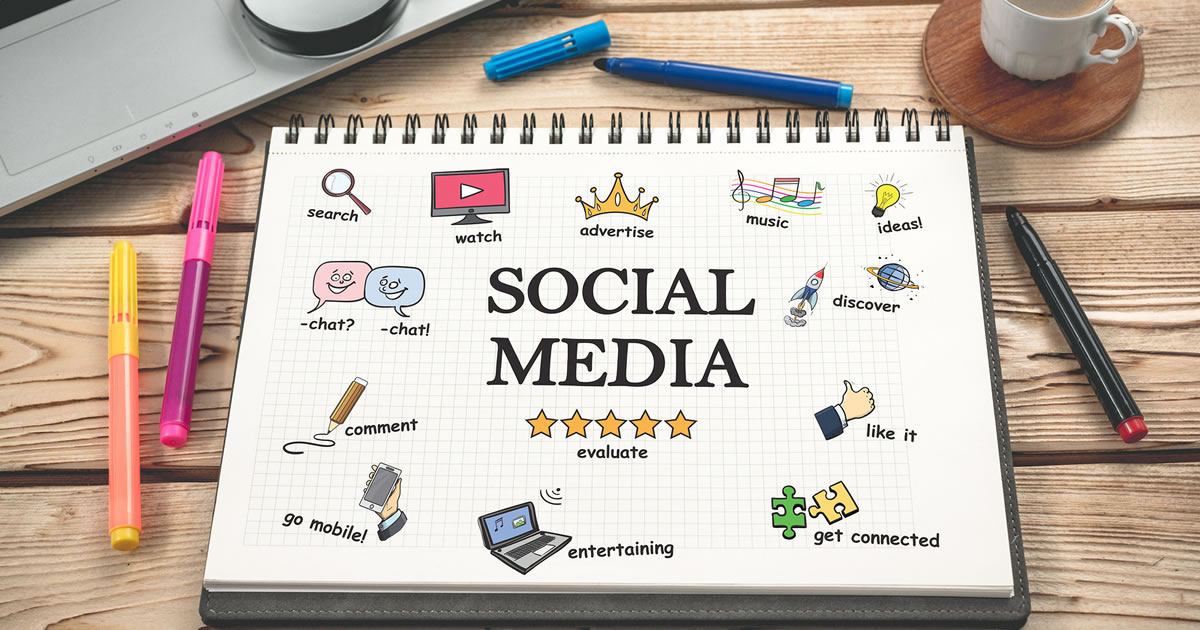 When you're learning a new writing skill, you usually have to complete your training BEFORE building a portfolio and looking for work.
This isn't the case with social media writing.
In fact, you can jump in and get started on the same day you begin your training!
Here's how it works.
First, create profiles for some of the major social media platforms — like Facebook, Twitter, YouTube, Instagram, etc. Maybe you're already active on some of these, and more. So much the better!
Next, choose a general area of business you'd like to focus on. What's your niche going to be?
Sports and recreation? Gourmet food and beverages? Trucking and logistics? Real estate? Financial services? Health and fitness? General aviation?
It's important that the niche you choose is something you enjoy. Because this "total immersion" approach to landing new clients depends on you enjoying your work!
As an example, let's use gourmet food and beverages as a business niche for our new social media writing and marketing business. (I choose that niche because I happen to be a gourmet coffee geek.)
If this was me, if I was about to start studying the craft of writing for social media at a professional level, I would put aside some "study" time to grab my phone and get out of the house.
In my case, I'd be off to visit local cafés, restaurants, gourmet food stores, and food markets close to where I live. I'd also look out for any related events coming to town, like foodie trade shows and the like.
At my local café, I'd take notes … for a short review I might post to Facebook. I'd take a ton of photos of the café exterior and interior, the coffee-making gear, the customers, and the baristas at work. I'd take some video clips too.
I'd do the same kind of thing at the gourmet food stores, restaurants, and open-air markets.
What's the point?
The point is, I'd start posting these reviews, comments, photos, and videos to my social media profiles. I'd build this big library of social media content related to my area of interest.
While I'm doing this — while I'm totally immersing myself — a few important things are happening.
First, I'm deepening my knowledge of my area of specialty … gourmet food and beverages.
Second, I'm deepening my expertise across multiple social media channels … posting updates to Facebook, video to YouTube, and images and video clips to Instagram.
Third, I'm actually building a portfolio … visual proof that I know what it takes to get out there and engage with people through social media.
And now you're ready to approach your first prospective client …
You've spent the last few weeks going through your social media training program. You've also allocated time to getting out of the house and immersing yourself in your niche topic … taking notes, photos, and videos every time you step out.
This means you're ready to approach your first few prospective clients.
You can even choose one of the cafés or gourmet food stores you've been visiting. Or the organizers of that foodie event you attended. Or the "gourmet" business owner you know through a friend or neighbor.
Make an appointment with your prospect and be sure to bring along your tablet, laptop, or phone, so you can share all your social media work … with a special focus on the posts and updates you have created around that person's business!
Why clients will respond to this approach …
Clients LOVE it when you display a passion for their business. That's number one on their wish list when they look for freelancers.
They'll love to see how you have immersed yourself in their industry, and how you have made a point to get to know their own business.
Grab their attention with all this social media activity and you'll be 80% of the way to landing the client.
The final 20%? You'll close that by telling them about the professional grade training you have taken in social media writing and marketing.
Here's the thing. While the professional training will close the deal, it's your immersion in their business that will really grab them and hold their interest.
Okay Nick, but what if my niche isn't "visual" or interesting?
I get asked this question in various ways, all the time.
People say it's easy to do this "immersion" approach when the topic is visually compelling — like with gourmet food, fitness, sports, vacations, animals, etc.
But what about industry niches that offer less eye candy?
Nice excuse, but not a reason to hold back.
One of the biggest social media success stories comes from a company called Maersk Line, the world's largest shipping container company.
I'm sure you've seen photos of their ships, piled high with containers.
Boring, right?
Not really. They have over 65,000 followers on Instagram, over 1.1 million Likes on Facebook, and 131,000 followers on Twitter.
They use text, photos, and videos. With video, they have become known for creating really interesting short-form interviews.
Put simply, if you can make social media work like gangbusters for a company that ships containers, you can get immersed and make it work for any kind of business.
Wrapping it up …
If you see a future for yourself as a social media writer and marketer, there has never been a better time.
And there are just two things you need to do.
First, get started on that professional-grade training.
Second, immerse yourself in your industry niche from day one.
Don't wait … don't use "I'm still learning!" as an excuse. Study your training and get into immersion mode AT THE SAME TIME.
This way, you'll learn more and learn faster.
And by the time you finish the studying part, you might already have picked up your first client! If not, you'll be ready, with a vibrant and exciting portfolio of the work you've been creating.
I love this about learning social media … the fact that you can create a powerful portfolio of work at the same time as you're studying.
Enjoy!
What niche would you like to immerse yourself in to get started? Do you have any questions about this technique? Please leave a comment below so we can help.

How to Make Money as a Social Media Marketing Expert
Everything you need to know to become a social media marketing expert, as well as four different ways to make money using that expertise. Learn More »

Published: August 22, 2017