Interview with a
Barefoot Writer: Kyle Wagner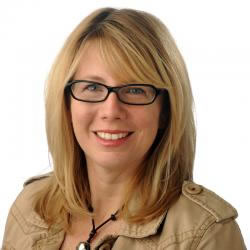 Kyle Wagner
"Once you review something and establish your credibility, then more offers come along. Also … some people have success starting blogs where they do reviews, and companies contact those people based on their authoritative tone and background."
— Kyle Wagner, Travel Editor, Food Writer, & Freelancer
Though Kyle Wagner is an established and well-rounded writer, she's not one to spend all her time sitting behind a computer. You're much more likely to find her camping in the Colorado mountains with her dogs, river-rafting solo throughout the country, or traveling the world far and wide on press trips.
Kyle spent 21 years as a food writer and travel editor, writing first for Westword and then The Denver Post, where she was elevated to food critic and eventually travel editor. She's also been a reviewer for Fodor's Guide to Colorado for more than a decade. Her writing cred includes working as a restaurant critic, food writer, copyeditor, journalist, storyteller, and currently as a freelance writer. Kyle also leads workshops, sharing her experience both as a writer and editor, to help new writers break into the writing world.
Beyond that, she has the kind of charm and wit that makes you want to keep asking her questions for hours, if only to learn more about how to savor life as a writer. Part of that comes from Kyle's background as a cancer survivor, and as someone who made the decision years ago to live the life she dreamed of — and she's never looked back. These days, Kyle takes full advantage of the varied terrain in her home state of Colorado and regularly trains for bike races and marathons. Plus, she skis, snowboards, river rafts, mountain bikes, and makes the most of any opportunity she gets to explore the world.
Thanks to Kyle's generous advice, you're about to discover the difference between food writing and restaurant reviewing, what it means to be the "hired belly" of a publication, what you never should do as a freelancer if you want your pitch to be accepted, and the most common mistake writers make when attempting travel writing
After college, how did you go from working in restaurants to milking cows to professional food writing?
I worked in quite a few restaurants throughout high school and college, starting in fast food places like Hardee's and Wendy's, and then a Chinese restaurant and a Cajun-Creole restaurant. My first job after college was at the Butler Eagle, the local newspaper in a small town outside Pittsburgh. This was 1989, and I was young, poor, and newly married, and we were looking for a house to live in.
When I saw an ad in the classifieds for a morning milker at a nearby dairy, I thought, well, I love cows and that would be interesting, and bonus! It came with this huge house on the property. Sadly, by the time I actually became proficient at stripping the milk and connecting the udders to automated milkers (and better at not letting half of the 100-head herd out onto the road by accident), my husband landed a job at the Naples Daily News in Florida, and we moved.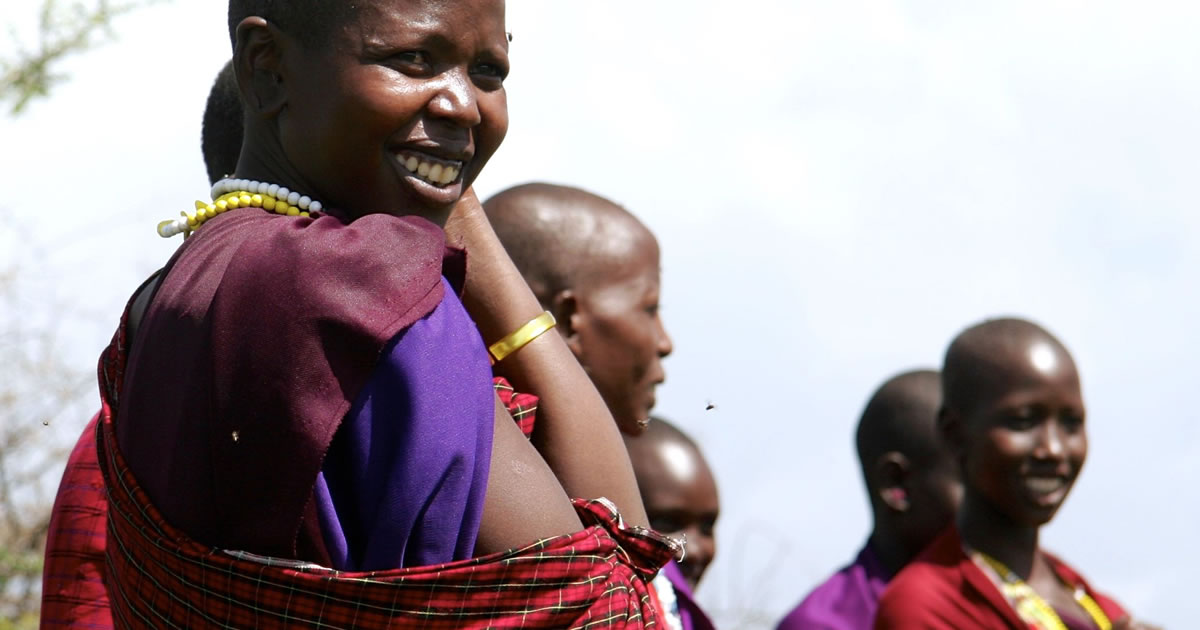 I went back to working in restaurants for a while — I helped to open an Olive Garden and also worked at a wonderful French place – and then the paper hired me, too, first as a sports copy editor, then a bureau chief for the paper's weekly Marco Islander. Then the restaurant critic quit. I'd been kind of vocal about how annoying it was that he hadn't known much about food, so they let me be the restaurant critic on the side.
Had you always dreamed of becoming a writer — and specifically, a food and travel writer?
I knew at about age six that I wanted to be a writer of some sort. I created my own newspaper that reported on the daily work habits of my father and the goings-on at the swimming pool. I was on my high school and college newspapers, too, but I never thought about food or travel writing at all — I wanted to be a "serious" journalist. But that definitely was not as much fun as food and travel writing!
You wrote about food for 12 years … how exactly does food writing work? Do you get free food? Is the restaurant assigned?
Well, there's a difference between restaurant reviewing and food writing, so it all depends on your focus. When you're critiquing on a regular basis for a publication, you simply rotate around between new and old, geographic location, cuisine, and other factors such as family friendly or fine dining. When writing about restaurants and food from a news angle, which I've also done, you just go where the news is — following trends (like farm-to-table or molecular gastronomy) or showcasing chefs.
As for free food, when you're the hired belly for a publication, the publication usually pays, and that's especially true of newspapers, because journalistic ethics prohibit reviewers from receiving free food from restaurants. But magazines vary as to whether they care about freebies. So, now that I'm freelancing, I can have free meals when I am writing for most magazines. You don't just go into an eatery and demand free food, though — the meals are usually arranged as part of a FAM (familiarization) trip coordinated by a tourism bureau or other liaison.
What types of writing projects are you working on right now?
I have been the lead reviewer and editor for Fodor's Guide to Colorado for almost two decades, so I'm always working on that, and I have a travel story due for The Denver Post. I also just turned in a short piece for Mountain Living magazine in Colorado. I think I'm going to do the ski guide for another Denver pub as well, so I'll start working on that in the next few weeks.
You're a breast cancer survivor … how has this framed your life? How has it affected your writing?
Oh, I definitely can say that was a life changer! I have survived it twice. The first time, I was pretty young, only 39. We had a family discussion about "how do we want to live going forward?" My daughters — one of whom recently graduated from college, while the other graduates this year — and I sold our minivan and used the money to … travel!
The timing was wonderful from a career standpoint, because a few months before I was diagnosed, the travel editor retired, and I was offered the position. It was ideal because I really wanted to eat more healthfully — and that's something you can't do when you're a restaurant critic. So now that I can choose for myself what dishes I want to eat, rather than having to eat what I think the public wants to know about, I feel healthier — and I've lost about 30 pounds.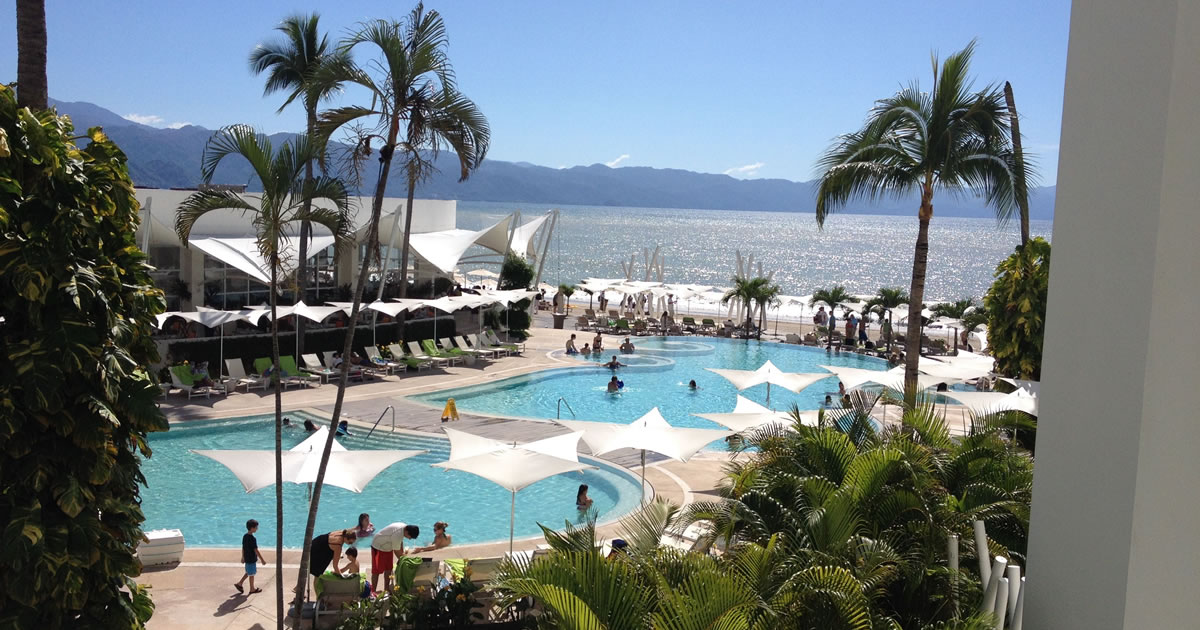 As for how it has affected my writing, I have written about it periodically over the years, such as when Angelina Jolie announced that she was having prophylactic surgery to preempt her high risk of developing breast or ovarian cancer. Mostly it has affected how I live. After the cancer came back, I realized that I didn't want to be stressed out all the time, so I quit The Denver Post and have strived to have a more flexible and relaxed life. That doesn't always work out, of course, but it feels more normal and healthy now.
Writing can be solitary and stationary. What kinds of things do you do to stay healthy physically, mentally, and emotionally?
Exercise is really important to me, and I am outside every chance I get. I'm not a big gym person, so I mostly mountain bike, hike, and run to stay sane and feel fit, and in the winter I snowshoe. I also love to river raft, and I have been methodically working my way around the country in my little one-person packraft, rafting the rivers that interest me. I feel like that's my religion — it's very healing to be out on the water, unreachable by cell phone, and totally reliant on oneself. It's empowering.
You were recently contacted to review just-invented gear for a start-up company that creates gadgets for mountain bikers and hikers. How did that come about? Does it result in a lot of free gear?
It all depends on the company and the nature of the review. For example, I reviewed luggage for Outside magazine a long time ago, and I still get offers to review luggage based on that. So, yes, I have a lot of nice luggage.
But the start-up company was about one product. They asked me to join a panel where we reported back to the company — it wasn't for publication, and I signed a contract not to reveal anything about the product publicly. However, they did send me the product, and I got to keep it. It's a cool piece of gear that I have since used quite a bit.
Mostly, though, I think once you review something and establish your credibility, then more offers come along. I also think some people have success starting blogs where they do reviews, and companies contact those people based on their authoritative tone and background.
How do you factor social media into your travel writing and freelance writing?
I'm not going to lie — I'm not a fan of the amount of time required to be proficient at social media, and I really dislike the time-suck it can turn into. But, I do use it — primarily to pass along the work of others and to promote my own stuff on a limited basis. When I was at the Post, I tweeted and posted on Pinterest and Facebook several times a day, and there were noticeable results. But now that I'm on my own, I'm much more lackadaisical about it. I still post regularly, though.
You've been on both sides of the writing fence, hiring freelancers in your role as former travel editor and sending out your own hopeful pitches. What do freelancers often do wrong, and what should they do instead?
Freelancers usually fail when they make their pitches about themselves rather than about the story itself and the writing. Editors don't care how many publications you've been in or how many countries you have visited — they care about well-written stories that have been fact checked and are entertaining to read. So, when I pitch, I don't mention my background until the end. The subject line and the first few sentences are always about the story's focus.
Who has been the biggest influence on your life, and what lessons did you learn?
My two daughters, hands down. I've been blessed to have many amazing family members who have always been there for me, and so many wonderful friends, but when I had these two, it immediately and forever changed the way I see the world and the way I see myself and my role in it.
Our kids are such mirrors of ourselves, the bad and the good, and if you're paying attention, they can teach you how to be a much better you. Mine have taught me that it's never about me — even when it seems like it is — and that I can't say one thing and do another. Also, I'm healthiest and happiest when I treat myself the way I treat them and the way I want them to treat themselves. Plus, they are really good at diplomatically telling me when I absolutely should not leave the house wearing that.
You've been quoted saying there's a lack of high-caliber travel writing out there. What are the common flaws, and how can they be improved?
I'd say the most common flaw is making the story all about the writer. I have said many times that one of the easiest and best ways to make your writing stronger is to go through and get the word I out as much as possible. Now, that doesn't mean you have to remove yourself completely, but many novice writers make their sentences so laborious and unnecessarily boring by starting out, "I wanted to go to Colorado and take a hard hike up into the mountains to see the aspens turning gold in the fall," instead of, "Hiking in the Colorado mountains is a lung-busting but rewarding trek when the aspens turn gold in the fall." You as the writer and person experiencing all this is implied, so it's just not necessary to spell it out every time.
When you were travel editor at The Denver Post and needed new writers, you turned to blogs to find them. What were you looking for in the blogs?
First and foremost, consistently good writing. I wanted to find travelers who understood what I said before, that it is about the experience, not making sure everyone knows you had the experience. I also wanted to find writers who could take decent shots — not necessarily the big landscapes, but small detail shots that help to bring a story to life. And that they could tell a story and be entertaining. Anyone can make a laundry list of the fun things in a destination, but describing them in a way that makes a reader feel like he or she is there takes work and dedication. That comes through in a well-crafted blog.
If you were a type of food, what food would you be?
Oh, probably a potato. A little starchy and straightforward, but also dependable, and yet able to get dressed up when the occasion calls for it. Plus, I think I'm kind of shaped like one.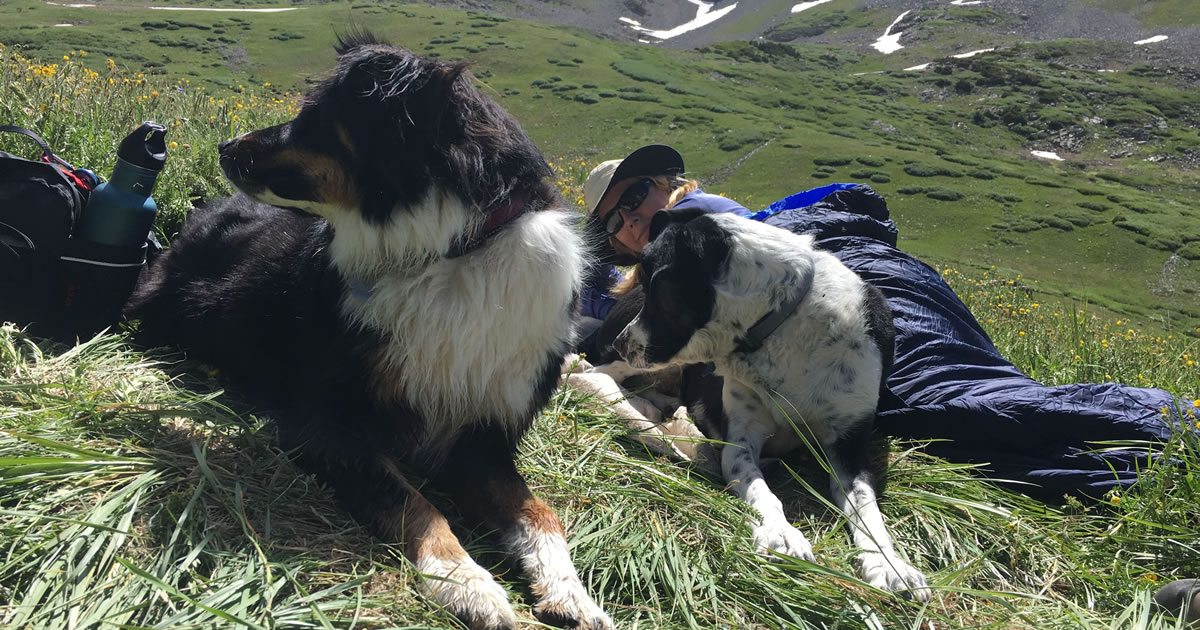 How would you recommend a new writer gets started in food writing?
First, read good food writing in magazines like Saveur and The New York Times and decide what really jazzes you, what style of writing most resonates, and what you are drawn to in terms of restaurants and cuisines. And then, start locally or regionally. Write up a small story about a restaurant in your hometown that you love. It's not a good idea to start out reviewing if you have no experience or background, because it's hard to establish your credibility. But a piece on the ten best eateries for families or great wine lists, those are things that local publications are looking for, and the fact that you're covering your own territory makes you an instant expert.
Bootcamp 2017 Seats are Nearly Sold Out!
If you'd like to turn your copywriting business dreams into a reality over just three days this October … you'll want to act now. We're 90% sold out and we'd hate to have you miss this opportunity!

The Professional Writers' Alliance
At last, a professional organization that caters to the needs of direct-response industry writers. Find out how membership can change the course of your career. Learn More »

Published: August 7, 2017