Interview With A
Barefoot Writer: Marcia Yudkin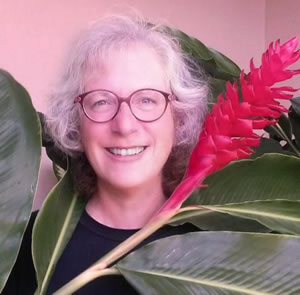 Marcia Yudkin
"Whatever kind of writing you choose to do, learn to adopt a positive attitude toward feedback and being edited. I have learned so much from the editors I have worked with! Without humility, you can never reach your full potential."
— Marcia Yudkin, Copywriter, Author, and Marketer
Imagine if I met Marcia Yudkin face-to-face, she'd have the expression of someone who knows a terrific secret, and I'd want in on it. Because, as I found after connecting with her via phone and email, she's privy to several delicious secrets. And, they're the most valuable kind — about making the most of life, valuing the work you do, and being true to yourself.
By and large, that's been the pattern of Marcia's writing career. She boldly quit her first career choice in academia to pursue published article writing for the likes of The New York Times Magazine and the US Airways Magazine, which led to authoring 17 books and advancing into a mentoring and speaking career.
From there, praises for Marcia's 35-year writing career continued to mount, landing her features in Entrepreneur, Success Magazine, Women in Business, the Sunday Boston Globe, and on National Public Radio. Despite the consistent honors, Marcia built up a life of freedom and pleasure based solely on her own wants and needs, not the trendy desires of those who can easily earn money and build mountains of wealth. She views wealth from a different perspective, and as such might just be one of the wealthiest writers I've yet had the privilege to interview.
Most importantly, Marcia's interview highlights the misconception that it takes a "certain personality type" to be successful as a writer in this day and age. Discover how she's come to make life as an introverted writer work for her (including a Facebook boycott), and pay close attention to her financial tips for freelancers.
Can you share your journey to making a living as a writer?
I always liked school, and I took that as far as I could because I loved learning. But after a stint of college teaching, I decided that academic life wasn't for me. I didn't feel good about the prospect of teaching the same courses year after year, and the process of obtaining tenure seemed to me intrusive and a bit degrading.
So I turned to writing for magazines, where I learned something new with each assignment and was judged only on the quality and relevance of each particular article. In the 1980s, I sold articles to Psychology Today, Ms., Cosmopolitan, Ladies Home Journal, Yankee, and The New York Times, as well as to local publications.
When my how-to book for freelance magazine writers came out in 1988, I started speaking at writers' conferences to promote it. That book was selected by the Book of the Month Club and stayed in print for more than 20 years. People noticed I was good at self-promotion and started asking me for advice. Before I knew it, I was a publicity and marketing consultant.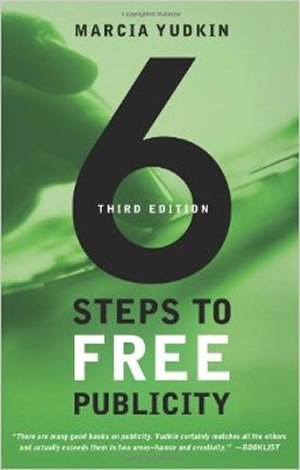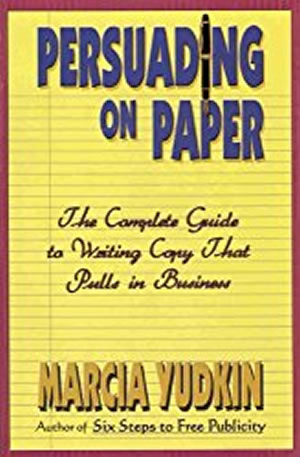 My 1994 book 6 Steps to Free Publicity has also stayed in print for more than 20 years. After it came out, my editor at Penguin USA said the company needed a book on copywriting, and would I write it? She said she'd approached several veteran copywriters to do such a book, but they didn't know how to break down a process for readers. She assured me that even though I knew next to nothing about copywriting, she knew I had the skills to get the steps and techniques from people in the business. It sounds backward, but I learned copywriting by writing a book about it — Persuading on Paper.
Since the 1990s, I have made my living from publishing royalties, writing marketing copy for clients around the world, mentoring writers and marketers, and creating and selling my own courses and information products. I like having my hands in lots of different pots.
You've written multiple books. What's your process for completing such large projects?
The first book-like project I completed was my 240-page PhD dissertation. For that, I evolved a process I continued to follow when I started writing commercially published books.
I start with a deadline and work out how many pages a day I need to write to complete the project on time. For my dissertation, I calculated that if I spent three months on preliminary research, then wrote one good page a day, Monday through Friday, I would finish before my money ran out. The deal I struck with myself was that after I finished my one coherent and polished page, I was entitled to go play for the rest of the day. That worked, and I found out later that this resembles the process recommended by psychologist Neil Fiore in his book, The Now Habit. The combination of discipline and relaxation gets things done, he explains.
My hairiest book project involved a contract I received for a book called Marketing Online back when most people did not even have an email account, and the World Wide Web was very new. Because of the trendy topic, I had to complete the book in three months to keep it timely — including research. If my final manuscript was even one day late, there were financial repercussions. For that book, I had to write three good pages every day, plus do phone interviews for future chapters. I started writing chapters in the middle of the book, where I already knew the subject, and left the hardest chapters for the end. I think I took just one day off during the three months — to attend a funeral. It was a slog, but I did get the book in on time.
You've been a freelancer for more than 35 years. What financial management tips can you share with those who want to pursue the freelance writer lifestyle?
If I had to boil down to just three points the many lessons I've learned about money in the life of a freelance writer, it would be these:
1. When money conflicts come up with clients, don't take it personally. Inevitably some people or companies will not pay you what you are owed. If you take this as an insult or an abuse, or if you respond as a helpless victim, you will make the problem worse. Instead, simply concentrate on solving the problem in as neutral and matter-of-fact a way as you can. This is hard to do. But it frees up a tremendous amount of emotional energy that you can use in more productive ways.
2. Keep your monthly expenses down and your needs simple. The economy grows and contracts. Some years you will be swamped with work opportunities, and other years you may need to go out looking for work. Nevertheless, you can stay on an even keel financially if you are able to get by easily, even in the lean years. In practical terms, this means eliminating all debts as soon as you can, including your mortgage, and putting away savings when times are good, instead of letting your lifestyle expand so that what used to be luxuries feel like necessities.
3. Forget about trying to keep up with the Joneses. Once you start equating success with the latest toys and looking good to others, there's no end to needing more, and you'll get little satisfaction from what you have. In 2008, I got fed up with Internet marketers portraying success in terms of lush estates and fancy cars, so I made a video about freedom instead as the ultimate reward of success. It's my philosophy of life in two and a half minutes.
Psychological researchers have discovered that spending money on experiences rather than things produces greater happiness. My husband and I live frugally, but splurge on travel, taking trips that last from three weeks to three months.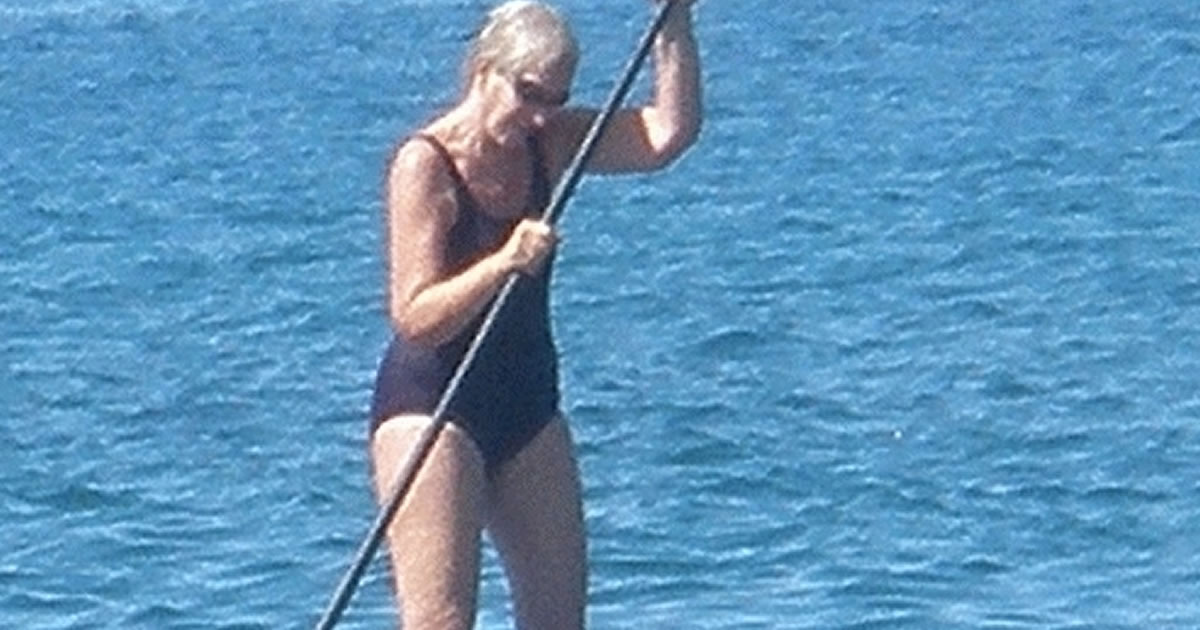 You've mentioned you live the "lifestyle of an introvert," with no Facebook, blog, or public phone number. What strategies do you use to be successful in business without those key factors in an online presence?
I do actually have a significant online presence. Besides my own website (Yudkin.com), I have
books and ebooks on Amazon, audiobooks on Audible, courses on Udemy, and guest posts on dozens of other people's blogs. I also have a You- Tube channel and a Twitter account. All these lead new people to me every day of the year.
Facebook is alien to me. Not in a million years would I expose my list of friends to the world, or even to each other. Except for a small clique of college buddies who have remained in touch over the years, I don't have groups of friends. My friendships are one-on-one. Even in a business context, the idea that a stranger can ask to be your "friend" online weirds me out.
I don't have my own blog because I don't care to indulge in off-the-top-of-my-head writing. But I have a slew of articles on my website, and I contribute articles to other people's or companies' blogs as a publicity technique.
As for telephone contact, I do have a publicly posted phone number, but it just takes messages. My direct line is unlisted. Phone appointments with clients work better for me than having the phone ring when I'm trying to get something done. I value privacy and being uninterrupted!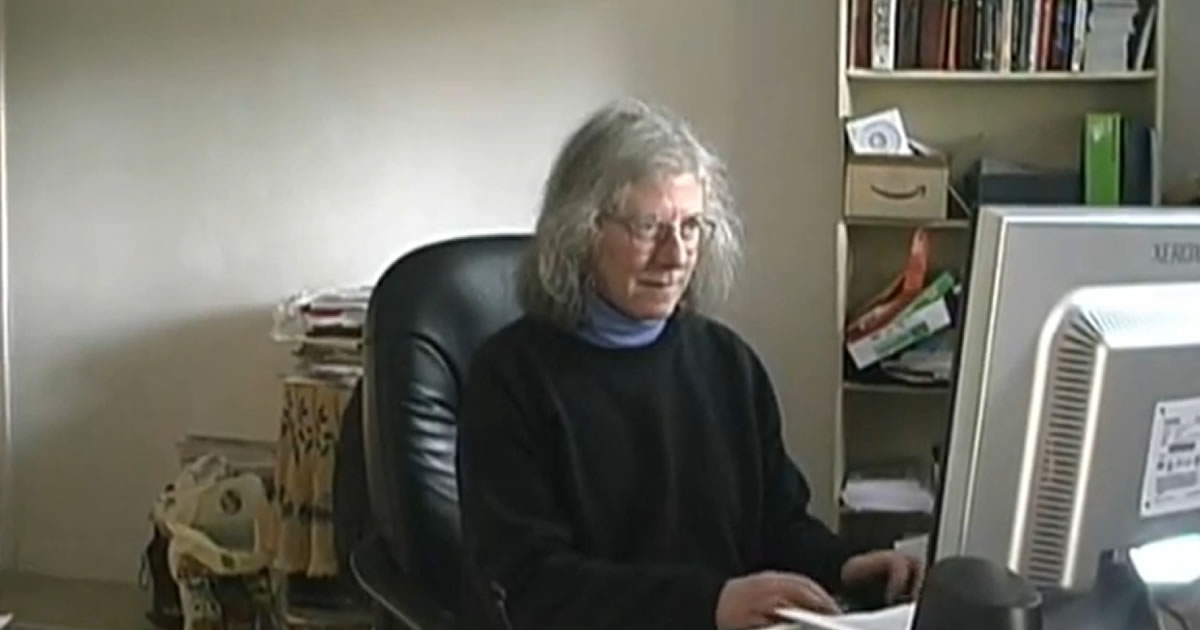 We're looking forward to hearing you speak at AWAI's Bootcamp this year. What will you talk about?
My topic is "Marketing for Introverts: Why No One Needs a Personality Transplant to Succeed as a Copywriter." Based on research I've conducted over the last five years, I'll be debunking many myths about the personality traits that are necessary to achieve success in marketing. Unfortunately, extroverted marketing experts have done a lot of damage to introverts by insisting that what works for them is what everyone else needs to do to succeed.
Introverts are people who energize by spending time alone, and certain marketing activities fit that personality profile better than others. I'll explain which ones (not always what you'd assume) and why, using examples and testimony from working copywriters on three continents.
If you won't be at Bootcamp, you can get my insights on marketing for introverts by opting in on my website. This triggers a series of informative (free) emails on how to market as an introvert.
You share a weekly "Marketing Minute" via email with your subscribers. Given your experience in teaching people to market, what's the single most important thing new writers should do to market their own businesses?
Be clear on who your target market is and how it would benefit from your perspective, knowledge, and services. Set out a bait piece for these people — something that would interest them, and only them. It could be a free audio, a video, a PDF report, or some sort of tool that answers an urgent question. Once they've opted in, you have permission to send them additional content and some offers. Over time, the opt-in list becomes a kind of fan club for you.
What's been the most enjoyable writing project you've ever worked on?
Hands down, my most fun writing project was the three-minute commentaries I did for public radio. I was living in Boston, and someone who came to a talk I gave at a Barnes & Noble bookshop introduced me to a producer for WBUR. I wrote tightly structured essays on quirky topics concerning daily life, such as being kicked out of the fast lane at the YMCA pool. In intense editing sessions, my editor at the station would help me get the sentence rhythm and order right and make every syllable count. Then I would go to the station and record what I'd written.
For a few years, I had more commentaries airing on WBUR than anyone else. I also had one commentary that went out on the national NPR business show, Marketplace. But after 9/11, my husband and I moved to the country, and it was no longer convenient to get to the radio station. So I stopped doing the radio pieces.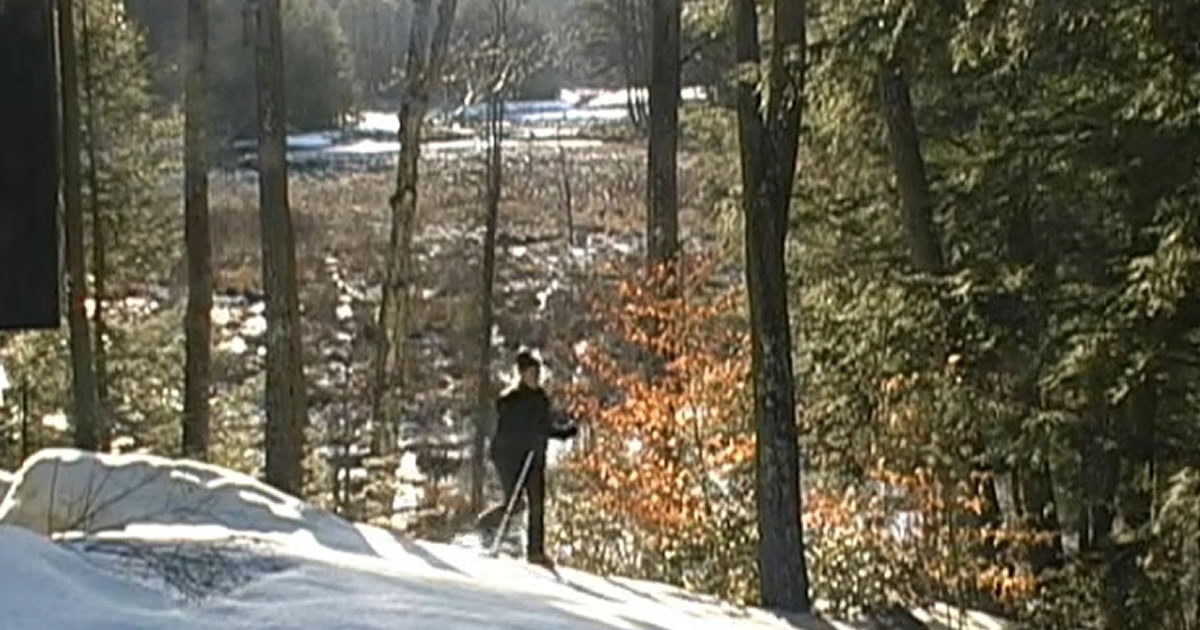 You now live in western Massachusetts eight months of the year and spend the rest of your time on Maui (wow!). What do you do to unwind in both places?
In both locations, I either walk or run five miles every day. Whenever the weather allows, I also swim about a mile a day — in the ocean when I'm in Maui and in a lake down the road when I'm in Massachusetts.
Being able to swim more months of the year is what led us to Hawaii, in fact. We visited all 50 U.S. states (and most provinces of Canada) looking for another spot we both liked, which also had great swimming. Hawaii was the 50th state we visited, and I wasn't expecting to like Maui as much as I did. Besides having a wonderful beach that's a one-minute walk from our place, I like the low-key feeling of equality in our neighborhood. There are multimillion-dollar mansions down the road, but everyone goes around in shorts and flip-flops, and you can't tell who has money and who doesn't. In Hawaii, no one can fence off a beach, so I have as much right to the beach in front of a mansion as the owners do.
I read around 200 books a year. I also like to listen to college-level audio courses on literature, history, and philosophy from the Great Courses company. In the evening after dinner, I like to watch telenovelas on my computer. They're long, complicated, and addictive stories in Spanish that last for 80–150 one-hour episodes. We're planning extensive travel in South America soon, and this is a great way to build comprehension. With the Spanish closed captions on, so I can see as well as hear the dialogue, I now have to stop the action only occasionally to look up a word. Of course, the vocabulary is a little skewed. I know words like gang, kidnapping, blackmail, and imposter — which I hope we never have to use in our travels!
What books might we find on your night table if we had the chance to take a peek?
Right now I am finishing up Zero K by Don DeLillo, a thought-provoking novel about death and some people's desires for immortality. Another recent favorite was 1Q84 by Haruki Murakami, who I predict will win the Nobel Prize for Literature any year now. My all-time favorite novel is The Lost Steps by Alejo Carpentier, about a jaded composer recovering a zest for life in the Amazon.
Although I read a fair amount of thrillers (I'm a big fan of Jack Reacher and Gabriel Allon), I also like authors who put me into the world of another culture, such as Maeve Binchy, whose novels are set in Ireland, or Tan Twan Eng, whose stories take place in Malaysia.
If you could be any character in fiction, whom would you be?
Harriet the Spy, from the young adult novel by that title. I have been her. Harriet uses a notebook to write down blunt observations about her classmates and neighbors, and this naturally gets her into all kinds of trouble. She's a classic introvert who is intrepidly curious and has to learn how to temper the social risks of having a vivid interior life.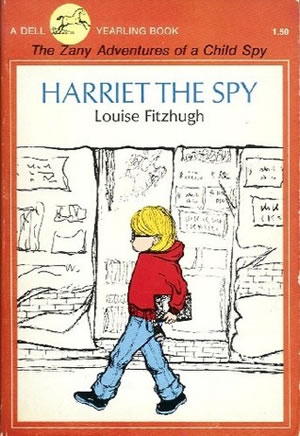 Please share your top tip on achieving success as a freelance writer.
Whatever kind of writing you choose to do, learn to adopt a positive attitude toward feedback and being edited. I have learned so much from the editors I have worked with! Without humility, you can never reach your full potential. At the same time, you need to know how to put your foot down in the rare case where an editor or a client wants to change your words in a way that is factually wrong or downright unethical.
If you are lucky enough to work with a skilled editor or writing mentor, pay very close attention to the suggestions you receive. Your style will then constantly improve because you learn to make effective choices in shaping words, sentences, paragraphs, and themes.

The Professional Writers' Alliance
At last, a professional organization that caters to the needs of direct-response industry writers. Find out how membership can change the course of your career. Learn More »

Published: August 18, 2017