Interview with a
Barefoot Writer: Margot Bigg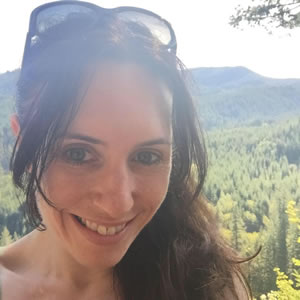 Margot Bigg
"First, find a niche — be it geographic or theme-related (such as family travel) — so that you can position yourself as an expert to new clients."
— Margot Bigg, Travel Writer, Journalist, and Author
Margot Bigg lives the life many writers dream of — frequent travel to far-off locales, a bevy of close friends scattered across the world, and the ability to get paid to write about her adventures.
You could say traveling is in her blood. Margot grew up with dual U.S. and U.K. citizenship. She then lived in Paris for three years before moving to India, where she worked on the editorial staff of Time Out Delhi and Time Out Jaipur.
Margot has written for travel giants like TripAdvisor, National Geographic Traveller India, Fodor's, Travel + Leisure, Sunset, and Rolling Stone India. She now works as a travel writer and editor and has many books to her name, including numerous India guidebooks. Her book, Moon Taj Mahal, Delhi & Jaipur, was the silver medalist for the 2012 IndieFab Book of the Year Award: Travel Guides.
Now based in Portland, Oregon, Margot continues to write and travel frequently.
Enjoy her practical advice for writing a book and launching a successful travel writing career, not to mention her take on being a regular student of the world.
What was it about your childhood that shaped you into being a lover of travel?
I grew up in the U.S. and in the U.K. and have been traveling internationally since I was two years old. Nearly all of my early-childhood friends — at least while we were in the U.S. — were international people: my earliest best friends were from Jordan, Iran, and Japan. So I think the early exposure to other cultures and languages was a huge influence.
When and how did writing become something you realized you could make a living doing?
I sort of just fell into it — I never fancied myself a writer in the romantic, Hemingway-esque kind of way, though. I've always had a knack for grammar, and I grew up in a fairly intellectual family, so I was exposed to literature early on.
As a teenager, I was torn between wanting to be a neurophysiologist (I was really into Oliver Sacks) or an anthropologist. Then I started college, where I did well on a standardized test and consequently was recruited for a peer tutoring gig at the writing center. I ended up tutoring writing all four years and writing a column for the student newspaper to earn a little extra cash.
I later went on to get my masters in European politics and thought of working for the European Union, but ended up landing a job as a technical editor for a medical journal in Paris instead. It just sort of went from there. I would still say that editing is more lucrative than writing alone, partially because it's less glamorized, and partially because it's a particular, rather technical skill set that not all writers possess.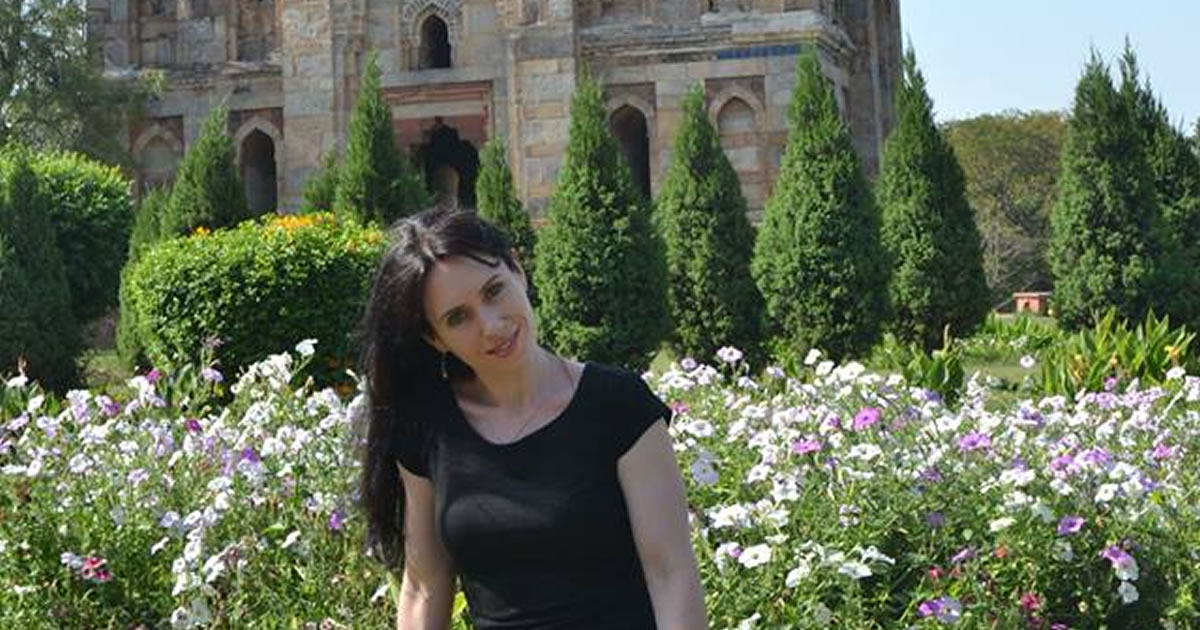 You lived in India for several years. What was the most gratifying thing about living there? And now that you're in Portland, what do you miss the most about India?
The most gratifying thing was how much I learned. I'd lived overseas before, but always in other Western countries where the underlying ways of interpreting the world were based on a similar framework to what I grew up with. As the world's largest democracy, India is politically similar to other countries in the Anglosphere, but it has much larger and older cultural and philosophical traditions that were relatively unfamiliar to me before I moved there.
I miss my friends there more than anything else — I suppose that's natural! In my experience, friendships in India run much deeper than they tend to in the U.S., and many of my friends there will be friends for life. I still go to India every year, though, so I get the best of both worlds.
You have an interest in ethnomusicology. How did you get into that?
My interest was piqued in college — I took a class on African music, and our professor was an ethnomusicologist specializing in Tanzanian traditions. I love music and appreciate that it can serve not only as entertainment, but also as a means of communicating family histories and telling important stories — this is particularly the case in Africa and in the Diaspora.
Some of the brands you've written for — Trip-Advisor, National Geographic, Rolling Stone, Fodor's — are huge in the world of travel. What's been your experience writing for the "big" brands versus smaller clients?
The writing and editorial process depends entirely on the editor and the publication — it has little to do with whether it's a well-known brand or a small client. I put the same amount of attention and effort into all of my work, irrespective of the outlet!
What's it like to travel as extensively as you do and stick to a specific diet? Do you have a favorite Indian dish?
I'm vegan and have been for a number of years; I was a vegetarian before that. I gave up meat at the age of six, so I've really never known anything else, and I don't consider meat as food. Eating a plant-based diet is certainly more challenging in some places than others, but I usually do research ahead of time, and almost every culture has at least a few "accidentally vegan" mainstays. You just have to be careful about broths and sauces in some parts of the world. I don't have a favorite dish, though I do really love a simple bowl of daal (lentils) with roti (North Indian flatbread).
Have you ever become lost while traveling?
I'm not sure I've ever gotten properly lost! I'm not sure you even can anymore, at least not if you have a phone with a map app on it. I have a pretty good sense of direction.
If it had to be just one season all the time — winter, spring, summer, or autumn — which would you choose and why?
Summer, because I like to be warm and spend time outside!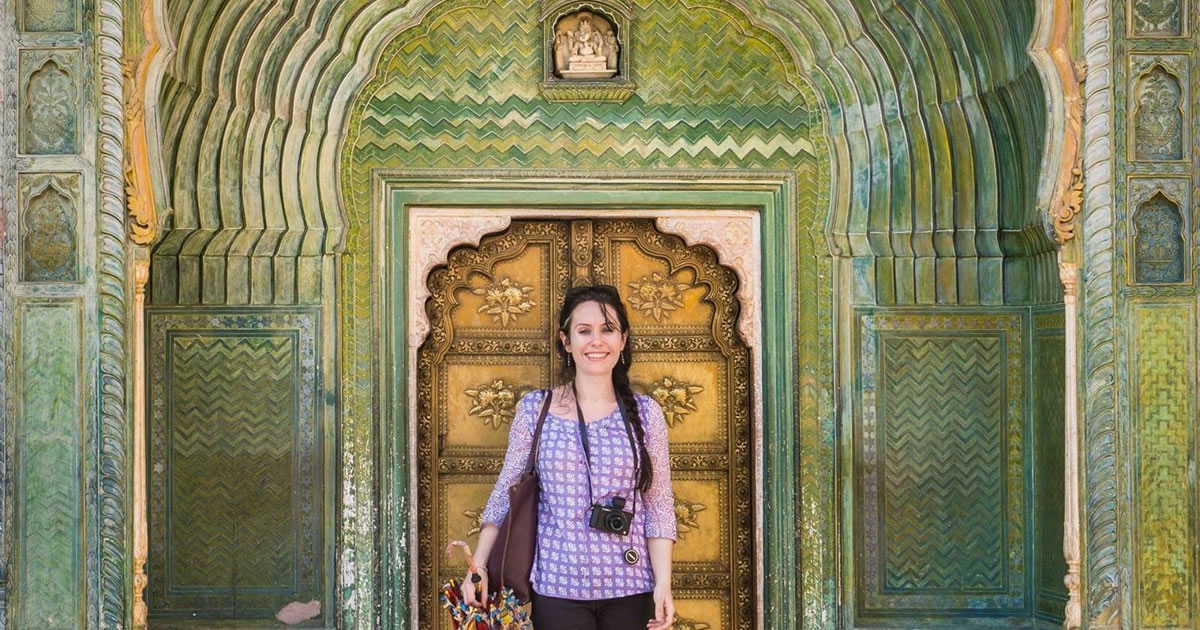 If you knew you were going to go blind in two months, where would you travel to, and what would you try to see before it happened?
While I'd rather not think of it, I am pretty sure traveling would be the last thing on my mind if faced with such a diagnosis. I'd be spending that time learning how to live without sight!
You've written the guidebooks, Moon Living Abroad in India, Moon Taj Mahal, Delhi & Jaipur, and Moon Spotlight Delhi, and co-authored all three editions of Fodor's Essential India. What's your best advice for completing such a massive project as writing a book?
Writing guidebooks requires an incredible amount of planning and excellent time management. You're doing everything from contacting hotels for tours to researching the history of your destination, not to mention writing within pretty strict word counts, coordinating with cartographers and — in some cases — photographers. Then you have to write the whole thing. You really need to be willing to obsessively throw yourself into the project … you can't view it like a 9-to-5.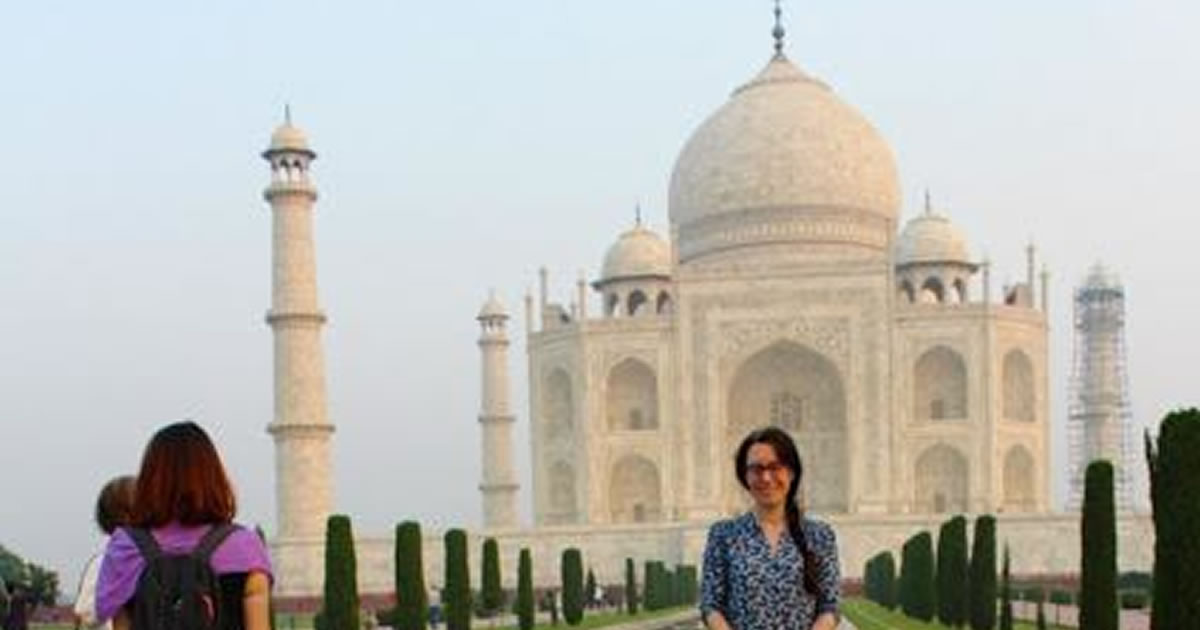 What books are on your nightstand?
Too many to mention, but I'm currently reading Geoff Dyer's newest travel collection, White Sands, and have just picked up a novel called The Enchanted by Portland author Renee Denfeld, which I'm super excited to start reading.
You've been described as a serial expat. How do you keep relationships with family and friends strong with so much traveling?
I think these days a lot of people do a good chunk of their socializing online, and I'm in touch with loved ones on a regular basis through social media, email, and apps. Because I travel a lot between the U.S. and India, I try to arrange layovers in France and England to see friends. And when I was living full-time in France and, later in India, I'd come back for long vacations in the U.S. to see my parents and closest friends … in both countries, you get considerably more humane annual leave packages.
What are your upcoming goals in the world of travel writing?
I don't have any particular goals in mind, though I would like the chance do more long-form narrative work or essays — and not necessarily just on travel-related topics. I also would be interested in getting more involved in video production, from behind the scenes!
For someone who dreams of making his or her living as a travel writer, what are the top three things you recommend to get started?
First, find a niche — be it geographic or themerelated (such as family travel) — so that you can position yourself as an expert to new clients.
Second, have a day job. Most travel writers have side hustles, whether it's editing, corporate copywriting, business reporting, or something else entirely. Travel writing alone is not a lucrative profession, particularly for those just starting out.
Third, focus on learning. Read travel magazines cover to cover. Check out anthologies (Best American Travel Writing — published annually — is a good start). Take classes, attend workshops, or hire a more experienced writer to coach you.
To read more interviews from fellow Barefoot Writers be sure to checkout The Barefoot Writer's Club.

The Professional Writers' Alliance
At last, a professional organization that caters to the needs of direct-response industry writers. Find out how membership can change the course of your career. Learn More »

Published: August 27, 2017