Interview with a Barefoot Writer: Yanik Silver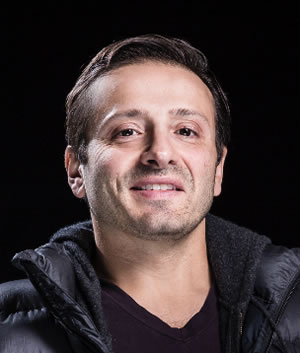 Yanik Silver
"Listening to your heart is incredibly important. A lot of times we just tune it out because we think we know the answer, or we don't necessarily want to know that particular answer. As writers, we are a creative, artistic bunch. So following your heart is incredibly important."
— Yanik Silver, Entrepreneur, Author, and Digital Marketing Expert
Yanik Silver had his first taste of selling when he worked in his father's College Park, Maryland, medical supply business at age 14. From there, he went on to several other entrepreneurial ventures and since has created more than a half-dozen seven-figure online businesses.
In 2008, Yanik founded Maverick Business Adventure & Maverick 1000, which mixes high-thrill adventures with entrepreneur-driven networking. The club, which is by invitation-only for entrepreneurs bringing in more than $1 million and costs $15,000 to join, has offered stimulating escapades such as scuba diving off Iceland's Silfra Ravine, simulating dogfights in World War II-era planes, and off-road racing with Jesse James — all of which fuels Yanik's self-described personality as an adventure junkie.
In 2014, Yanik was named one of Entrepreneur Magazine's top 50 Favorite Online-Marketing Influencers. He also has written several best-selling books and tools, including Evolved Enterprise and 34 Rules for Maverick Entrepreneurs — More Profits, More Fun & More Impact.
I spoke with him from his home in Potomac, Maryland, and was blown away by his genuine ability to connect and share personal wisdom. Pay close attention to what he recommends as a gamechanger in business — which has nothing to do with business — as well as his unique tip on how to tap your inner wisdom (hint: it's all in the hands).
Your first job was in your family business working for your dad. What did you get out of that experience?
Our family of Russian immigrants came to the U.S. when I was three years old, on the Bicentennial, which was July 1, 1976.
Early on, my dad was going to be fired from his work at the local hospital because he was moonlighting repairing medical equipment for other doctors there, but for their private practices. He either had to stop doing the side jobs or take the maybe scarier route and go off on his own, so that's what he did.
Growing up in a family business, you do everything. When I was 12, I remember making a sign for my dad's company. And then, at age 14, I got my first taste of marketing when he put me on the phones to sell latex gloves, and that was fun. I was literally working out of the White Pages and Yellow Pages, calling on dentists. Then I started calling on my own leads. At 16, the deal was I would get a car if I cold called the doctors.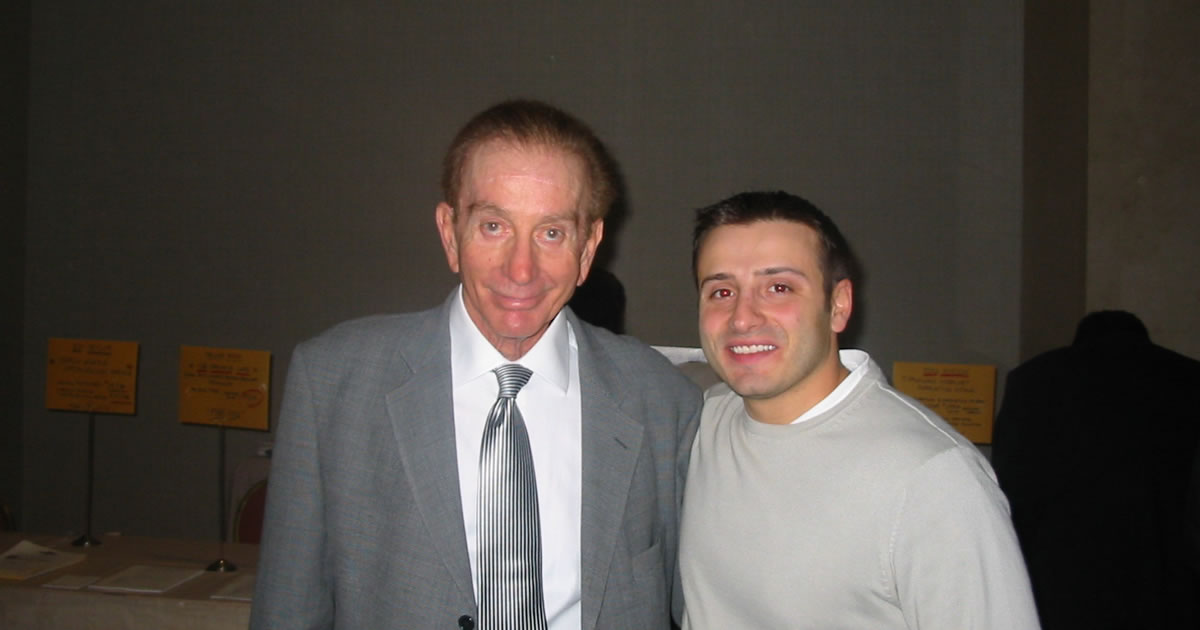 So you started selling things very early on.
The car was a big incentive, but the cold calling really sucked. I had been drawn to advertising, and I thought I was going to do commercial advertising or something like that. My dad would have me read our ads because I had a better command of English than he did. I remember we had ads like, "A whale of a deal!" with a big whale on top, and stuff like that. Not the greatest headlines.
Yet, as things sort of happen in the way they're supposed to, it was one of my doctor clients who noticed that I was into advertising. Actually, he was one of my biggest clients. I sold him his entire surgery center. One day, he pulled me aside and gave me a Jay Abraham tape saying, "I just came back from this $5,000 seminar. You think your dad would ever send you to something like this?" I said, "No. There's no way." But he's like, "Well, here's the tape." It was a tape with Jay Abraham and Tony Robbins talking about optimization and direct marketing, and I was just blown away by this idea that I could make something and people would actually send me money instead of me having to cold call them. It was just fascinating to me.
So I started learning everything I possibly could about psychology and influence and direct response and copywriting. And I listened to people like Earl Nightingale who had this notion that, "You can become an expert in any subject by reading for one hour a day for up to three years or a world-class expert for an hour a day for five years." I thought, "Well, what happens if you do this for two hours a day or three hours a day?"
You were ready to learn it all as fast as possible.
Yeah. I was completely enthralled with learning everything I could. I went from Jay Abraham to people like Ted Nicholas and Gary Halbert and Dan Kennedy. Then I became interested in each person's source, as in, who was his inspiration? You know, because everyone puts his own spin on things.
And doing that takes you back to the original source. So then it was John Caples and David Ogilvy and then Claude Hopkins and some other people that most hadn't heard of. I would find these obscure books — I was obsessed. I couldn't believe that there was so much great information out there from the early part of the twentieth century.
I started writing these full-page ads. I was inspired by people like Joe Sugarman who had these fullpage ads running. And I thought we could do the same thing selling medical equipment, and I could write the ads. My dad would look at it and say, "Nobody is going to read all of this." I would say, "Let's just try it and see what happens." And they worked. And we were able to take this small, regional business into a more national presence because of the advertising and the way I was able to write the ads we used.
You definitely received a boost from key influencers of the past. Who influences you most today?
My biggest business hero is Richard Branson. He's someone I really look up to for the way he lives his life. And I've been fortunate enough now to spend maybe 10 or 11 weeks with him on his island or on safari with him. And I recently was asked to be part of the Virgin Unite Board, which is Branson's family's nonprofit.
Congratulations! You must know him quite well by now.
I've been around him a decent amount of time, enough to see how he runs his world and what goes on. It's completely surreal because it started off as something on my life list — you know, "Have lunch with Richard Branson," and now it's probably turned into something like 45 lunches so far. But he is someone I look up to because of his adventurous spirit, his willingness to say yes, to follow his passion for business ideas, and to not get stuck on one thing.
For example, he has 300-some different ventures he has a stake in through licensing or entities he owns. And what I love about some of the things he does is that he's not afraid to take on a challenge. He just turned 66 and is in great shape.
You can't beat him on the tennis court, and he can swim around his entire island. There are a lot of lessons I've taken from just being around him, watching him, and having great conversations with him.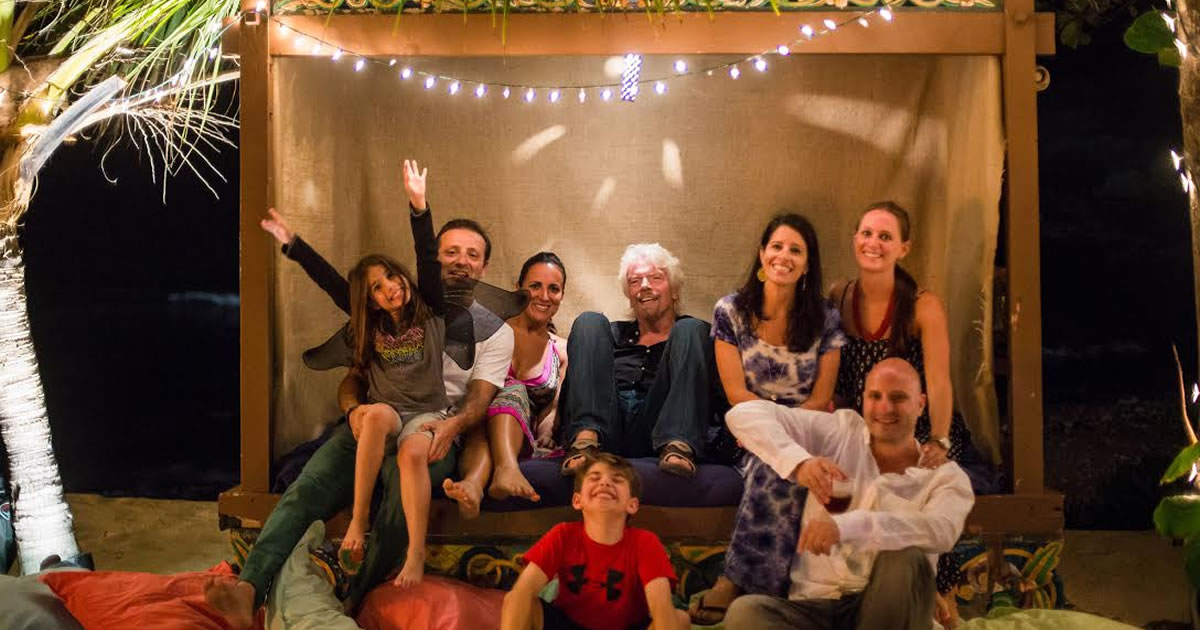 What was your first independent project?
My first "product" came before I left my dad's company. I had started, almost like my dad, moonlighting. I was working with our doctor clients, a handful of them, who were interested in patients who'd pay with cash — mostly cosmetic patients. I was working with a couple of dermatologists and urologists to help them bring in patients who were beyond managed care. I was using my marketing skills and quickly realized that I could do it successfully. However, I was restricted to making only a certain amount because I had just so many hours in a day.
So I decided to create a kit for cosmetic surgeons and dermatologists that would help them attract more cosmetic patients. And this might be an interesting lesson — I wrote the sales letter first. It was about a 20-page sales letter explaining how great this program was. It was a $900 program to attract more patients — but I hadn't created the program yet. It was just a sales letter. Then, I put an ad in the Dermatologic Surgery journal.
Did anything happen?
I got 10 leads. It started with a little ad, a John Caples rip off, you know, "They laughed when I sat down at the piano … ." But instead, it was something like, "They laughed when a tiny little ad brought me more cosmetic patients," or something to that effect. So I had 10 leads. Finally, on the last day of the deadline period, one order came through the fax machine. (For three weeks, I had been running to the fax every time it rang to see if someone had sent in an order.) Although the order was only for $900, it could have been a million dollars for all I cared. It was the first thing I'd written that actually made money for me, and you don't forget that feeling. Then, after I peeled myself off the ceiling, I thought, "Oh shit! I've got to write this thing."
The program itself, right?
Yes. So I sent back a letter to the doctor saying, "Hey, this is going to be republished in 30 days, and I won't charge your card until then." It was essentially a dry testing and a good lesson in putting something out there just to see what will work. That grew into about a $15,000-a-month operation with me running it part-time. I was literally answering phone calls underneath my desk in my office in my dad's business. Finally, I started taking Fridays off for my own business, and my dad saw the writing on the wall. I made the big decision to leave in 1999. It was a real tough decision to leave the family company, but it was one of the best things I've ever done. It gave me the freedom to explore what I really wanted to do.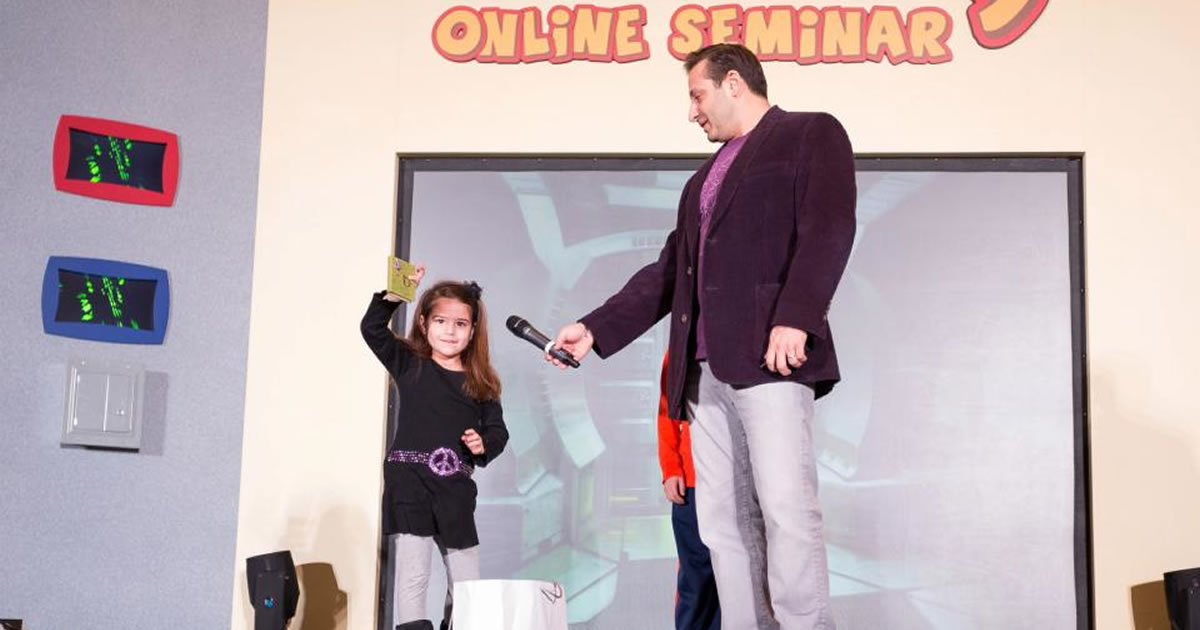 You went from that to what became your first million-dollar product, selling "Instant Sales Letters" online. You've said you got the idea at three in the morning and jumped out of bed to get started. Most people would have waited till morning … what is it about you that prompts action?
A couple things, but one of them, for sure, is following that little voice. Usually it's not a big, glaring loud voice; it's a little voice. Kind of like a whisper, where you're using your intuition to really guide you. And most of the time, it's going to be something that brings you a lot of joy. It's about following your passion or your excitement or your curiosity. Many times, that is going to turn into a by-product of your real success, which then turns into a by-product of your next venture. So as writers or freelancers or budding entrepreneurs, it's so important to just explore and see what happens.
So, at three o'clock in the morning, the idea for Internet Sales Letters came to me. I tried to wake up my wife, and she's like, "No, go back to bed." And it would have been really easy to do that. Instead, I jumped out of bed, followed that little voice, and got to work on it. These sales letters were a by-product of the letters I used to help my dad and the letters I created to help those other doctors. I'd also done pro bono work for my uncle who had owned a deli and for another friend who owned a gas station. All these different businesses were using some of the sales letters I created for them. I turned these into fill-in-the-blank sales letters, and that's what became the first milliondollar project.
Great lesson about following your inner voice and doing something you love that also makes you money.
It comes from knowing that something is possible, because when you start saying it can't be possible, you've completely blocked off your options.
And again, the questions are so important. So it's, "How can I combine this, this, and this?" Or, "How can I do this in a way that gives me a good living?" Or whatever it is you set as your parameter. Then, just listen. Be aware that you might not get the answer right away. If you don't, try taking that question, then actually handwrite the answers.
Is that what you do?
I journal quite a bit. For writers who are reading this, hopefully you keep a journal, because it's one of the most powerful tools you can use. I did it on and off for a while, but now it's become something I absolutely do. You'll get the answers inside your journal, and that's what's really helped me later on in life, as well. You can sit with the question at the top of the page and then just write an answer — then the next answer and the next answer. Usually, the first five answers are going to be just okay. Kind of like writing your first headlines, right?
Sure.
And then they get better. The answers later on down the page will start to change. But it begins with 20 answers to a question. And this will sound strange, but what really works is to use your opposite hand. Use your nondominant hand to get answers because that connects both parts of your brain. I learned this from a guy named Bill Donius, a really successful entrepreneur who used this technique in his business.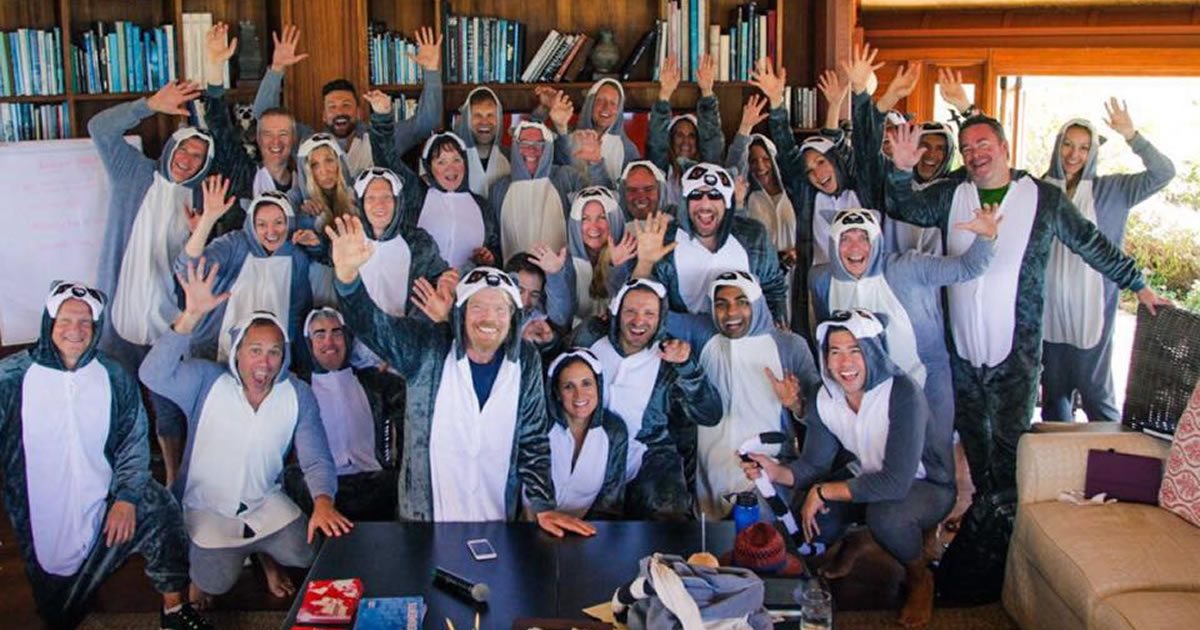 When you journal, do you write things out longhand instead of using a computer?
Absolutely. A different connection happens when typing versus the neural pathways used for handwriting. If anyone is a super serious copywriting student, I always recommend — like I've always done — that he writes out his sales letters by hand. Or anything that you love and want to do better. You can capture the writer's voice, and you will integrate it in a deeper way.
I'm right-handed, but a while back, I hurt my right elbow playing ice hockey. I couldn't write that night in my journal, and I remember having this book somewhere that talked about left handed handwriting. I pulled it out, and it was fascinating. I also found the source a child psychologist, and learned even more about it. So that night really started me on this left handed writing.
Writers often struggle with the need to be authentic versus the need to make money. Can you recommend a way to merge the two as you have?
Well, there are a couple ways of doing it. If you don't feel like you're the expert and don't have the expertise to sell what you're an expert on, then what are you curious about? You can borrow that expertise from other people. I remember that early in my career, I'd be interviewing people for the doctors' products. I was definitely not an expert in that subject, but I was able to borrow that credibility from the people I interviewed. And that was essentially a way to step up to higher levels of interviews with people I wanted to meet, who had expertise in the area of helping cosmetic surgeons. You'd be surprised how many people are willing to talk to you, so that's one way of writing that's authentic. Go interview others who inspire you, especially those involved in the subject that intrigues you.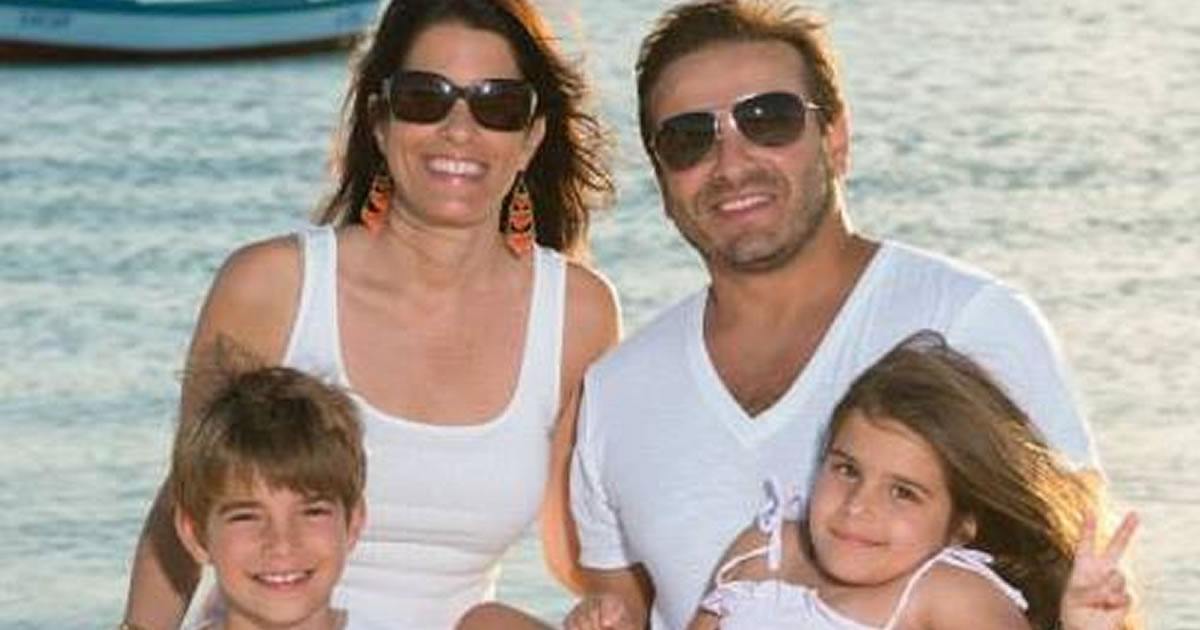 What do you mean by key player?
When I say key player, it's about finding a niche or a spot that really makes sense. So if there are hundreds of people out there already selling travel books for Italy or something, you could find there aren't too many people selling things about traveling through Italy with small kids or pets. Suddenly, you become the go-to person for that topic. Often we are scared that a niche is too tight, but it's merely a matter of discovering how you can stand out in a crowded marketplace.
What are you most excited about right now in your personal life?
On the personal side, what's exciting to me is I'm training for a triathlon right now — the first one I've ever done.
What distance?
It's weird. A four-day triathlon with a 2-mile open water swim, a 70-mile bike ride, a half marathon run, and then a 6-mile hike just for good measure.
Good luck with that! Besides listening to that inner voice, what's the single most important thing young entrepreneurs, especially writers, can do to set themselves on the road to profits and long-term success and happiness?
A lot of times it's going to be scary. I think it's designed like that, almost as a test. There's the framework of the hero's journey, so you could almost write your own mythology of everything that has happened to you up until now … Like, what was the reason for it all? Write what set you off and what you hope is next. Then, write your own mythology. You create your own hero's journey. And that whole notion of following your heart is such a big one. But it's true.
I was at a conference recently and encountered people from the HeartMath Institute. They've done extensive research on the heart and found that something like 90 percent of the signals the brain receives are from the heart — not vice versa. There's some really interesting science behind it on how our hearts actually drive us. Listening to your heart is incredibly important. A lot of times we just tune it out because we think we know the answer, or we don't necessarily want to know that particular answer. As writers, we are a creative, artistic bunch. So following your heart is incredibly important.
To read more interviews from fellow Barefoot Writers be sure to checkout The Barefoot Writer's Club.

The Professional Writers' Alliance
At last, a professional organization that caters to the needs of direct-response industry writers. Find out how membership can change the course of your career. Learn More »

Published: August 26, 2017