Newest AWAI Member
Case Study: Susanna Perkins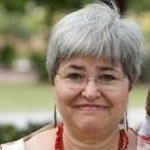 Susanna Perkins
In 2012, Susanna Perkins and her husband found themselves in a place they never expected: on the brink of losing their home.
Not long before that, Susanna had held a seemingly secure, full-time job writing reports for a law firm. When the housing crisis and subsequent recession hit, Susanna's job disappeared overnight and she ran into thick competition in the hunt for something new.
"I applied for 200 positions and got one interview," she says.

"It was obvious I was not going to find a job. Meanwhile we were scrambling just to come up with the mortgage payment."
Read about how Susanna turned it around, building a business that brought her family back to financial security and allowed them to realize their dream of living abroad.

The Professional Writers' Alliance
At last, a professional organization that caters to the needs of direct-response industry writers. Find out how membership can change the course of your career. Learn More »

Published: August 8, 2017