The Single Way to Overcome the Biggest Challenges You Face as a Writer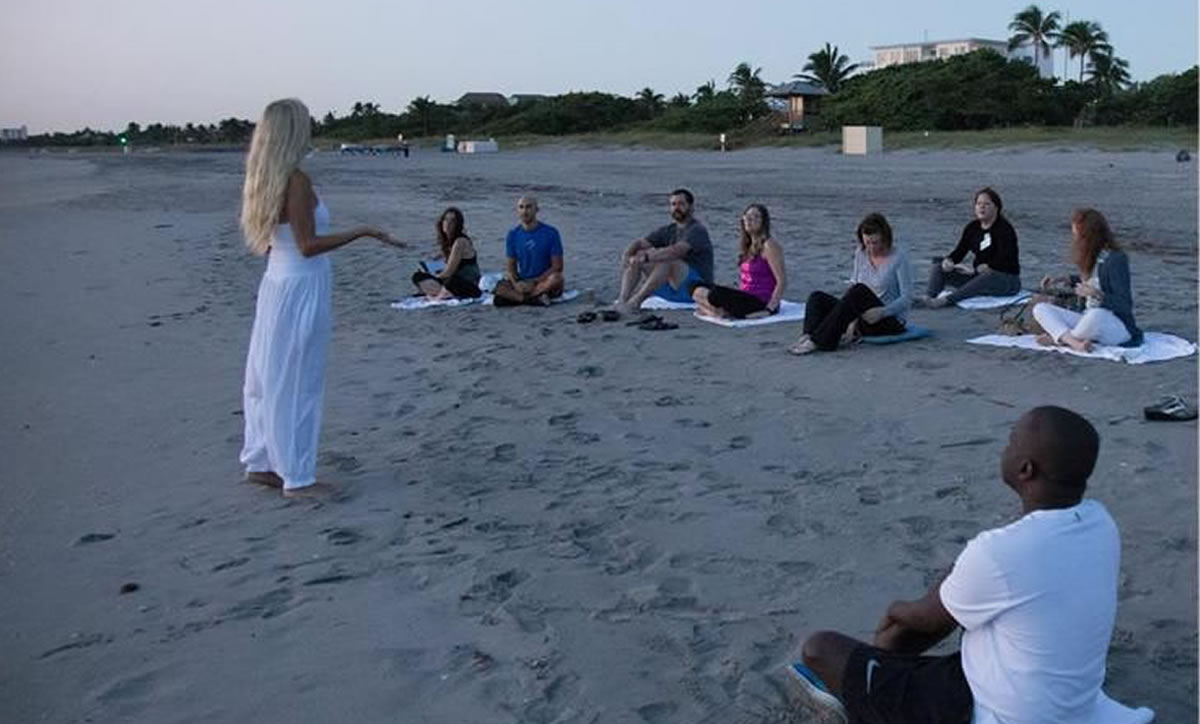 Writer's block, self-criticism, procrastination, lack of focus …
They're just a few of the challenges writers can face on a regular basis.
And while there are loads of books, training programs, and podcasts on how to overcome each challenge, there's one solution I've discovered that knocks them out every time …
Meditation.
Now, if your response is, heck yeah it does! Then I know you've already experienced these life-changing benefits and a whole lot more.
But if your response was an eye roll … or "No way, I don't believe in that 'woo woo' stuff," or "I can't meditate, my mind is too crazy," or anything in between, stick with me for a minute …
I was once in your shoes.
Sure, I'm productive. Some may even see me as an over-achiever. But the truth is, I struggled for most of my career …
Don't get me wrong; I've always been able to deliver what was expected from me. But it came at a huge price. I was often anxious, overly critical of myself, I procrastinated, felt stressed … all of which affected my health and the people around me.
But then, I had a chance encounter with Annette Annechild, a Ph.D. in counseling psychology who has spent her entire professional life developing her own unique style of guided meditation, which she's used to help celebrities, movie stars, Olympians, and famous musicians and artists successfully face their fears and break through their personal obstacles.
In fact, you may have seen her talking about these techniques on dozens of television shows nationwide — including Oprah, twice!
She's also a writer herself, having authored 10 books in the wellness field for such respected publishers as Simon & Schuster, Random House, and MacMillan. So she knows all about the challenges writers face.
One day, Katie asked me to interview Annette about a new program she'd asked Annette to create for AWAI, called Accessing the Writing Within: A 21-Day Journey to Unlocking and Unleashing Your True Writing Potential.
I knew meditation was "popular" and that Katie found value in meditating regularly, so I figured sure, why not?
Annette and I had a fun and interesting conversation and I learned a bit more about this popular trend …
But it was what happened at the end of that interview that changed my life forever.
Annette put her hand on my arm and whispered, "There's a better way …"
"You can have the same end result and success, but without any of the stress or anxiety."
It was like someone released a valve full of hot air … I didn't realize I had been holding my breath.
For some reason, I decided to trust this person who knew nothing about me. And the rest, as they say, is history.
I'm not saying I never experience anxiety or stress. After all, I'm a working mom with two young kids!
But my life is much easier …
I don't fear the blank page. I'm able to "focus on demand." And when those little insecurities of "Am I good enough?" creep in, I can easily escort them back out.
Below is that interview and the moment I'll never forget …
In this short seven-minute video, Annette explains how it all works.
Obviously I'm going to say I hope you give meditation a try …
It's worked for me.
But you don't have to take my word for it … just try it! ;)
Have you ever tried meditation? What obstacles did you encounter in practicing it every day? Share with me in the comments below and maybe I can help. Adding meditation to my schedule took me a few tries in the past, but with Annette's program, everything clicked. She was right, there was a better way.

Accessing the Writer Within: A 21-Day Journey to Unlocking and Unleashing Your True Writing Potential
With these twice-daily meditations for writers, you'll immediately start to enjoy better creativity, greater productivity, bigger success, and more happiness. Learn More »

Published: August 11, 2017