Advanced Copy Technique: Why Lowering the Price of the Product Isn't the Answer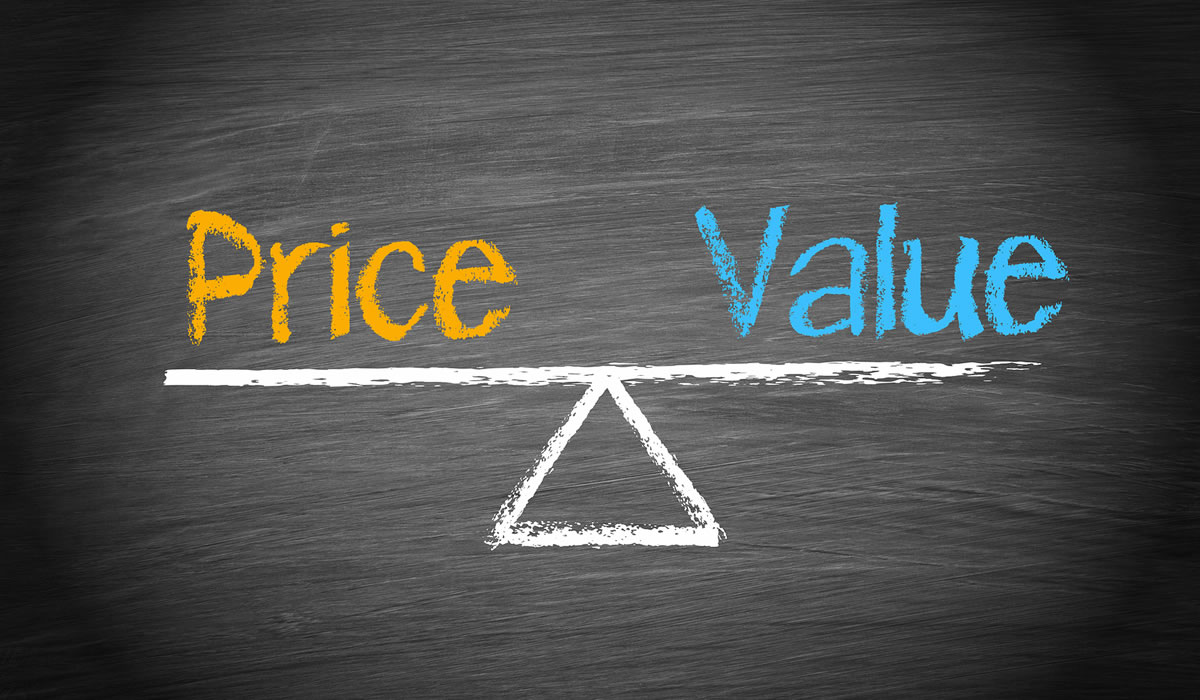 Impulse shopping squeezes out more dollars
Resist the urge to lower prices
Focus on creating a strong offer
Ways to create value
Make use of the value ratio
Make yourself more a valuable copywriter
I hate standing in the checkout line, waiting my turn. You see, the more time that passes, the more I start looking at all the little goodies tucked away on the display shelves near the cashier.
After about five minutes, something I absolutely don't need will catch my attention. Whether it's another lip balm to add to my growing collection, that little $1.00 bag of yummy Reese's Pieces, or a pair neon-colored ear buds, I'll buy it.
The urge to buy is something I can't resist. Of course, that's why all of those items are there in the first place … for impatient impulse shoppers like me.
You'd think as a 30-year marketing veteran, I'd be able to resist the urge to buy. I can't. At least there's consolation in knowing I'm not alone.
Company leaders often get the urge to lower the price of their product and services. They can't resist the idea — but it's a big mistake to do it.
The truth is, so many business owners think, "I'm going to do it cheaper" or "I'll always have a business because I'm less expensive." The problem is that there can only be one cheapest. By the same token, there can only be one most expensive.
Then there's everyone else in the middle. So if you're not the cheapest and you're not the most expensive, you must compete on something else and that something else is value.
Here's the thing. At some point in your career, your client is going to ask your help in creating a strong offer for their product. Don't be afraid, Dear Copywriter, to suggest they raise the price, not lower it. Let your client know you can make more sales for them by creating an irresistible offer.
What do I mean by creating an irresistible offer? Well, in pure business terms, it means creating a product far more valuable than what it cost to produce. In terms of copywriting, it means convincing your prospect they are getting more than their money's worth.
To do this, you don't have to lower the price. You can actually raise it. That's the lesson Jeremy Shapiro learned. He's co-founder of Foreclosures Mass, a real estate investment service specializing in foreclosures. To help new clients get started, his company held a one-day seminar, charging $495 to attend. About 500 people came to the event, more than they expected.
Happy with the results, they decided to hold another seminar. Initially, they were going to lower the price, thinking even more people would show up. But when he realized the value of the information they were providing, instead of lowering the price, Jeremy raised the cost of admission to $595. And what happened? This time, more people attended than before.
How do you increase the value proposition?
Well, value is based on two things: intangibles and tangibles. The intangibles are things like feeling better or looking good. Tangibles are things that don't cost as much as their increase in perceived value.
For example, you could offer bonuses, such as how-to information that helps the prospect but doesn't cost a lot to deliver. You could also give them reports and guides, which cost a few dollars to produce, but have tremendous perceived value.
Another way to increase value is to "justify" the price of the product. For example, say something is priced at $39. In your sales copy you could say, "for less than dinner for two at a local restaurant." Or it could be less than a movie ticket or a haircut. Use something that has little lasting benefit.
A rule of thumb is use a 2:1 or 4:1 ratio, meaning for every dollar the prospect spends, they receive at least two to four times the value.
Another way to increase value is by creating an astonishing guarantee. If the client uses the standard "30-day money back guarantee," see if you can take that up a notch.
Instead of 30 days, try 90 days. In some cases, you might try a lifetime guarantee. It shows your client has 100% faith in their product, almost to the point of insanity. It not only instills much more confidence in the buyer, but the client has to step up his or her own game to deliver on the promise.
It's even better if you can promise a specific result that relates to your outcome, such as "You'll lose 21 pounds in 30 days." Or, "you'll double your money in 60 days." You might even consider a no-money back guarantee. This usually works well with extremely high-priced services and products.
This isn't the complete list of ways to increase value. Just remember, lowering the price should not be the first thing you do, it should be the last resort.
Your takeaway: You can test which value offer works best for your client. The goal is to get the reader to think, "I'd be stupid to turn this down."

The Professional Writers' Alliance
At last, a professional organization that caters to the needs of direct-response industry writers. Find out how membership can change the course of your career. Learn More »

Published: August 7, 2017