Your Chance to Meet Face-to-Face with 30 Companies Ready to Hire AWAI-Trained Copywriters

Find Your Breakthrough Copywriting Job at Bootcamp Job Fair this October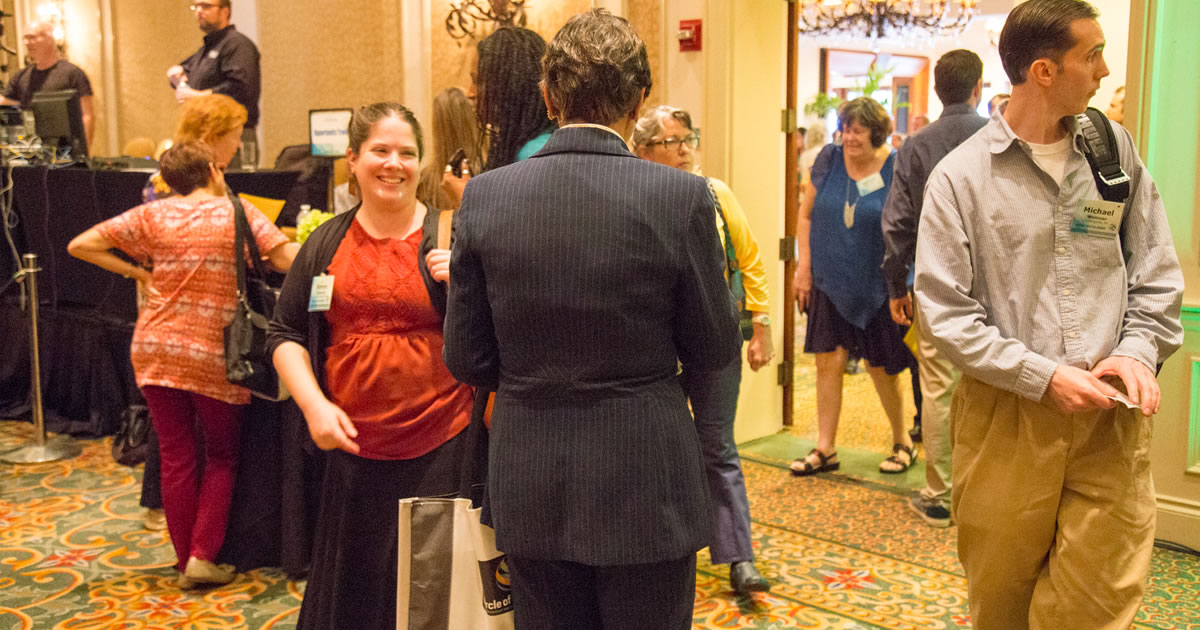 Weiss Research … International Living … Barefoot Writer … Eagle Financial Publications … NewMarket Group … Strategic Profits … MoneyMap Press … Institute for Natural Healing … The Oxford Club … American Target Marketing …
It's a who's who of potential clients in information marketing, financial and investment advice, natural health, web marketing, travel, and many more high-paying niches. And that's just a sample of the 30 companies 100% confirmed to be at Job Fair — with more pending … details to come.
They'll all be at Job Fair during AWAI's upcoming FastTrack to Copywriting Success Bootcamp this October 18-21, 2017. And you get to meet them one-on-one, face-to-face to talk about your skills and interest in their niche.
No professional experience … no previous clients? No problem. It's not what's on your copywriting resume that counts. All they care about is whether you can write — that's what'll get you hired for a copywriting job.
Job Fair clients provide us spec assignments to post for our Bootcamp attendees prior to the event. These are "try outs" basically. If they like what they see — they'll call you to offer a paid assignment. It could be your first paid copywriting project … lead to a retainer gig … or even a full-time position.
Your dream copywriting job is waiting for you at Bootcamp. It can be a game-changer in your freelance career, as it was for these AWAI members who attended past events:
"I went from a laid-off corporate worker bee to a freelancer with a set-my-own-hours income of $60,000 … in one year! For me, Bootcamp was a true turning point. I knew on the very first day of Bootcamp that I had made the right decision. At Job Fair, I felt like a kid in a candy store." – Starr Daubenmire

"Within hours of AWAI's Job Fair, I had clinched my first serious client … but that was only the beginning … There is literally no single event on earth that will launch your copywriting career like Bootcamp." – Julie Hassett

"Without the relationship with AWAI and Job Fair at Bootcamp, I couldn't have gotten in front of contacts as easily. Those clients paved the way for hundreds of thousands of dollars of work." – Sean McCool

"I seem to have gotten my clients either through specs or going to events and getting to know the person leading the event — and going out on a limb and actually submitting spec copy." – Chris Allsop

"I landed a couple of gigs out of my first Bootcamp — advertisements and blogs for a health company." – Janet Grosshandler
All of the companies at Bootcamp are actively looking for copywriters, even beginners. They know Bootcamp is where to find the real talent because all the attendees have received training in one or more AWAI programs.
Here's the full list so far:
Abbey Woodcock
American Target Marketing
AWAI
B2B Writing Success
Banyan Hill
Barefoot Writer
Eagle Financial Publications
Copy Chief
Dig.In
eLaunchers
FC&A Publishing
Idea Grove
Institute for Natural Healing
International Living
InvestingDaily
Legacy Research Group
MoneyMap Press
Natural Health Sherpa
NetEffect Marketing
NewMarket Group
Opportunity Travel
The Oxford Club
Personal Liberty
The Professional Writers' Alliance
Sears Institute for Anti-Aging Medicine
Stansberry Research
Strategic Profits
Wealthy Web Writer
Weiss Research
The Women's Financial Alliance
The only way to meet representatives from these companies and turn in your spec assignment is to be at the FastTrack to Copywriting Success Bootcamp and Job Fair this October 18–21 in Delray Beach, Florida — AWAI's hometown.
And if you sign up before August 31st at Midnight, ET you can save $300 on your registration with the "early-bird" discount. But there are only a few seats remaining, and we expect the event to be sold out before we even reach that deadline. Don't miss your chance to network with peers, learn from the top copywriting experts working today, and connect with great clients who are searching for AWAI-trained copywriters. Sign up today!

The Professional Writers' Alliance
At last, a professional organization that caters to the needs of direct-response industry writers. Find out how membership can change the course of your career. Learn More »

Published: August 28, 2017