5 Reasons Content Marketing is Here to Stay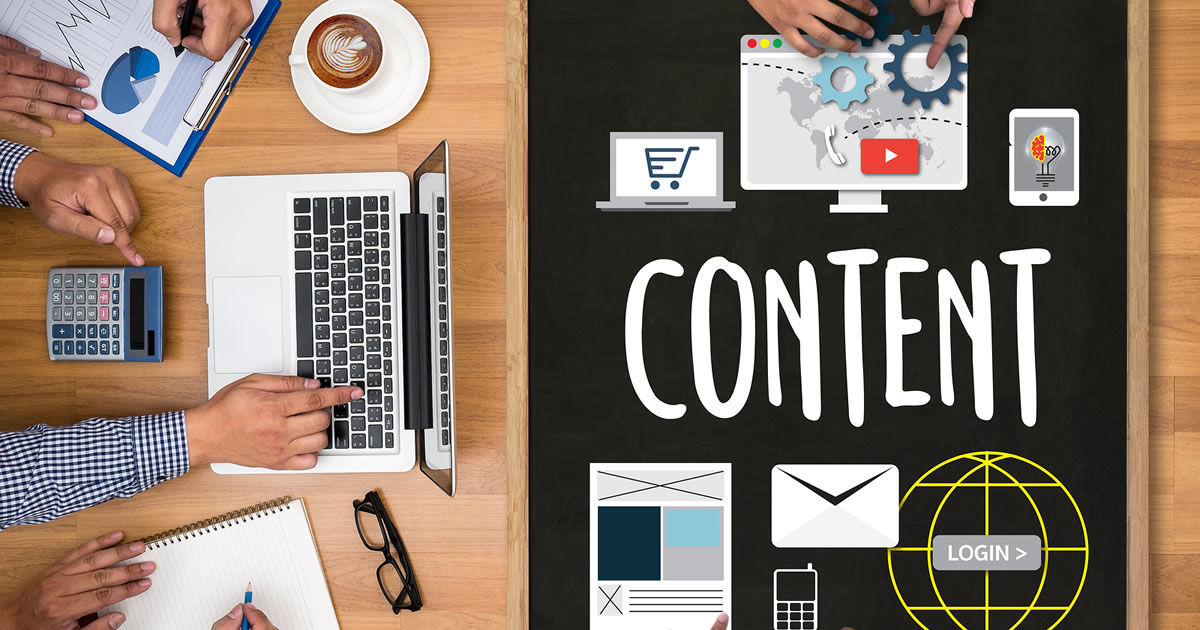 I'm going to explain why content marketing is not just a passing fad.
In fact, I can think of five good reasons why writing content for companies is the opportunity of a lifetime for most writers. Please don't miss out.
Reason #1: Content is THE biggest trend in marketing today
I follow tons of B2B marketing blogs, newsletters, and experts, from the Content Marketing Institute to Marketing Sherpa.
And I don't see anything else on the minds of more B2B marketing people today.
Content marketing is an irresistible trend, driven by technology and the rise of the online world. With audiences fragmenting and traditional media crumbling, every company needs new ways to attract business. One of the best ways is to become a publisher.
In a nutshell, content marketing means publishing useful information for prospective customers. Good content improves SEO and makes a company easier to find in search results. And once a prospect knows you, likes you, and trusts you, they're more likely to buy from you.
That's why this trend is here to stay.
Reason #2: Every year, companies need more content
Since 2010, the Content Marketing Institute has taken an annual survey. And every year, B2B marketers say they'll create more content in the future.
For example, the 2017 report says 70% of B2B marketers surveyed plan to produce more content than in 2016. Only 2% plan to do less!
After all, Google needs lots of content to index. Every B2B company needs to show Google (and other search engines) they're a going concern. The best way to do this is to add fresh content to their websites often.
In fact, companies are competing to create the most content, get noticed by Google, and climb higher in search results. That way, prospects will see them and click on them first.
Reason #3: There aren't enough writers to go around
Don't listen to all the doom-and-gloom from amateurs who hang out at eLance and write "articles" for $10 a pop. That's a race to the bottom of a commodity market.
You can earn much more writing for companies with a realistic budget for professional content.
In fact, once you build your experience and confidence, writing content is a "seller's" market for writers!
There are 5 million B2B companies in the U.S. The Content Marketing Institute says 89% use content, which leaves 4.5 million. And the U.S. Department of Labor said in 2014 that there are 136,500 writers in the country, including poets and playwrights who don't want to write content anyway.
This unbalanced supply and demand surely favors copywriters.
Once a client likes your work, they will come back to you over and over. Why would they switch to anyone else when there's such a shortage?
Reason #4: Many projects naturally recur
Companies need a continuous stream of content, not just a little bit now and then.
I routinely hear from clients who need two, four, or six case studies. One client in Montreal had 60 customer stories to write up — that took a whole team of writers to dive in!
Many projects naturally recur without any effort on the writer's part:
Blog posts: The more often you blog, the better. If you write a company blog, you'll likely need to create a new post at least once or twice a week.
Newsletters: If you write a newsletter, you're always working on the next issue. I wrote company newsletters for 15 years, and I loved the repeat business.
Press releases: Companies need a press release any time they launch a new product, open a new location, or land a new client.
Slide decks: Most companies take part in several events a year. If you do slide decks or speeches, you'll be busy helping clients getting ready.
Once you're in with a client who likes your style, they will come back to you for years. Literally.
I routinely write for clients for five years at a stretch, and sometimes 10. And (don't tell anyone), the only reason I stop is because I get bored with their projects!
Reason #5: You can turn one project into several
On top of repeat business, you can turn one project into several through "repurposing."
It's a lot like recycling: A plastic bottle comes back as a fleece or a piece of carpet. So one piece of content gets recycled into a couple other pieces.
With just a casual mention to your client, you can add on a big chunk to your original fee.
For example, suppose you write a white paper for an average fee of $4,200. Then your client agrees to add on three blog posts for $250 each, a press release for $250, and a slide deck for another $750.
That's an extra $1,750 — more than 40% of your original fee — for some add-ons you can likely knock off in one day. After all, you already know the material since you created it in the first place.
Everyone knows it's easier to sell something else to an existing customer than to find a new one. Repurposing content into other formats gives you an ideal way to accomplish that.
So, there you have it: Content marketing is a huge trend that means companies need more writing every year. But there's a shortage of good writers, so it's easy to break into this market.
And once you land a client, repeat business often flows in naturally. And finally, you can upsell clients on related formats and earn lots more from this simple repeat business.
So I ask you: What's not to like about writing B2B content? When are you going to dive in?
Remember "interruption marketing"? In the old days, a B2B company could run a few ads in trade journals, send out some direct mail, and set up a telephone bank for cold-calling.
All these tactics relied on interrupting people who were already doing something else: prepping for a meeting, opening their mail, going about their workday. Companies hoped that a few would be interested in buying what they were selling, then and there. But few were, and anything more than a 2% response was considered great.
The other 98 people out of 100 were mildly annoyed that you had interrupted them to deliver a message they weren't interested in.
But with Google, and as Seth Godin explained, the Web gave rise to a new approach, which he dubbed "permission marketing."

Crash Course in B2B Content
Dive into the lucrative world of B2B content writing. Expert Gordon Graham will show you the top 12 content types in high demand by B2B firms and how to complete each one like a pro. Learn More »

Published: September 14, 2017