3 Ways to Add Some Extra Bite and Value to Your Freelance Copywriting Brand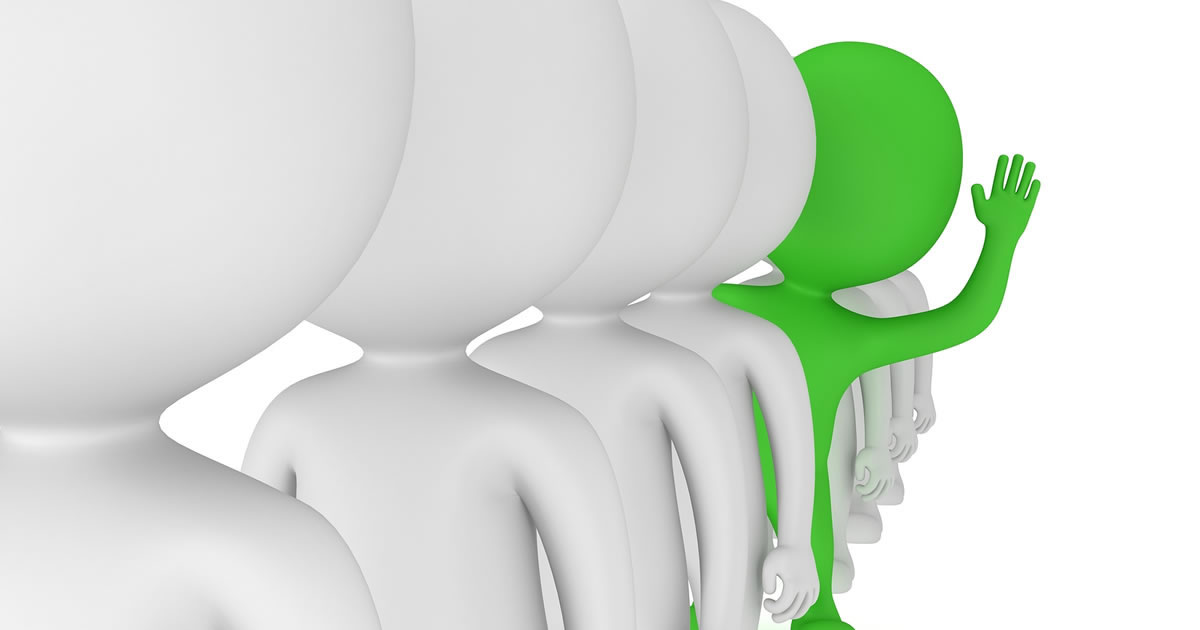 When you're looking for ways to grow your freelance business, you have to keep in mind, there are other people offering the same services. Selecting a freelance writing specialty certainly helps, but it's not enough.
This means you need a way to differentiate yourself. You need to stand out from the crowd. And you need to make that difference known so it's YOU who catches the attention of prospective clients.
Here are three ways to make yourself stand out.
Branding Approach #1. Develop a message or meme that stimulates raw emotion.
Most headlines or messages on freelance websites are simply statements. Emotion-free zones.
Here are some examples, taken from actual websites:
First, a couple of lines that are just statements of fact … and, honestly, pretty boring.
Specializing in natural health, alternative health, and sports nutrition.
Communicate Your Value. Connect With Your Customers. Increase Your Revenue.
Second, a couple of lines that go a little further and make us think or smile a bit.
Travel copywriting … Delivering new clients by the bus, boat, and planeload.
Insurance, legal, and financial writing without boredom.
And finally, here's a couple of lines that stand out because they touch us emotionally. Or, at least, they reveal the emotional state of the copywriter:
"I'm Adair Seldon, an award-winning copywriter and blogger with a fire in my belly for clean food, a healthy planet, corporate accountability, and basic human decency. And that's just Monday."
She has a fire in her belly. Some raw emotion. Some deeply held opinions.
That emotional edge immediately sets her apart from other copywriters in the agricultural niche.
Will her approach appeal to every type of client?
Absolutely not. Some companies will hate her approach.
The point is, her approach makes her appealing to the exact type of client she would LIKE to work with … companies that share her values.
I don't know Adair, but I love her website. Beautifully written and designed. You can check it out at copy-farm.com.
The emotion you tap into for your own homepage message could be anchored in excitement, anger, joy, frustration … and so on.
The point is, expressing some emotion sets you apart. It's a differentiator. It's a way to stand out from the crowd.
And it makes you more interesting. More appealing. More memorable.
Branding Approach #2. Become a high-value curator.
What do I mean by this?
A curator is someone who does the hard work of digging for interesting stories, so you don't have to.
As a freelancer in the natural health market, for example, you could curate interesting news stories about alternative health trends. Not for consumers, mind you. You'd be curating news stories that would be of interest to your clients and their prospects.
You're doing the hard work of finding these stories, so they don't have to.
You can publish links to these stories in a daily or weekly blog post. Write a short summary of each story, along with the link.
Do this well and some interesting things happen.
First, you're giving your prospects a reason to come back to your website over and over again. (Why else would they come back?)
Second, you're demonstrating an impressive level of knowledge about their business and their industry.
Third, your website will soon start attracting a ton more qualified traffic … mainly through word-of-mouth.
Fourth, you'll develop a powerful reputation that will help you when you reach out to prospective clients.
The whole point here is that you are using curation as a way to separate yourself from every other freelance writer and copywriter in your niche.
You're standing out from the crowd.
Branding Approach #3. Take on a side gig that gives you fresh insights into your industry.
Imagine your niche is home and garden.
Now sign up at TaskRabbit.com, or some similar, on-demand service. Take on small gigs that take you into other people's homes and gardens.
Do that and you're immersing yourself in the market you serve as a copywriter. You're getting into conversations with your clients' prospects and customers.
This is a great conversation-starter for you when you're pitching for work. It's a big differentiator too, because other freelance writers aren't doing this.
BTW — the side gig pays. So now you have another, related source of income.
Or say your niche is tourism.
So you sign up with Airbnb.com. If you don't want to rent out a room to visiting tourists, sell Airbnb Experiences in your town or city. Never heard of them? Go to Airbnb.com and click on the Experiences tab.
Again, you're immersing yourself in your niche. Getting real-life insights to talk about with your clients.
You're separating yourself from competing freelancers.
And you're making some more money with your new side-gig.
Whatever your niche or specialty, look for side-hustles. Little part-time gigs that give you firsthand experience.
Wrapping it up …
I hope one of these three approaches resonates for you.
The point being, you absolutely DON'T want to have a freelance brand and website that whispers, "Hey, I'm the same as every other freelancer. Move along. Nothing interesting to see here."
One way or another, you need to add a little extra bite or value to your brand, and stand out from the crowd.
How are you differentiating yourself from other copywriters in the market? Have you chosen a niche to focus on? Share with us in the comments below.

The Professional Writers' Alliance
At last, a professional organization that caters to the needs of direct-response industry writers. Find out how membership can change the course of your career. Learn More »

Published: September 18, 2017