Kick Off Your Career as a Highly Paid B2B Copywriter in Just 12 Days
Thousands of B2B Copywriting Jobs Are Waiting for You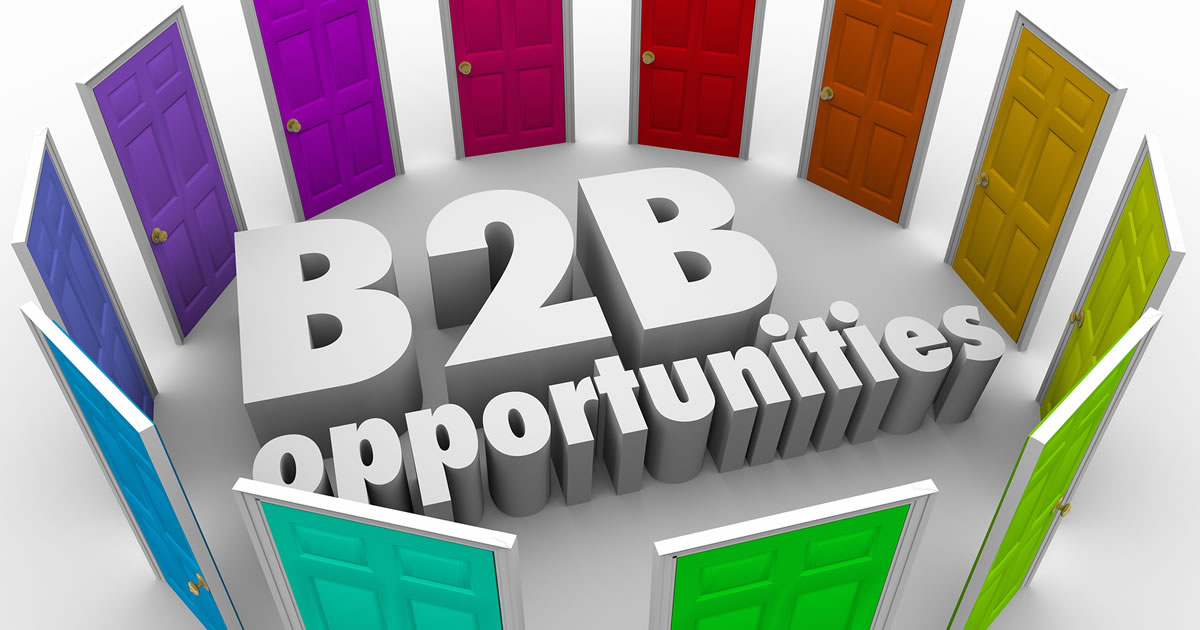 With more than 8.5 million business-to-business companies in the United States alone … and those businesses consistently increasing their marketing budgets … the B2B niche offers tremendous opportunity for up-and-coming copywriters.
Even newcomers to freelancing can find work … and start earning a high income with just a few clients.
Fortunately, there's a way you can quickly (in just 12 days) get up to speed in what B2B clients expect and start offering your services.
With the Crash Course in B2B Content, you can gain the confidence and practical skills in the 12 most in-demand B2B projects:
Blog Posts ($250 to $500)
Case Studies ($1,000+)
E-books (Sky's the limit!)
E-newsletters ($500+ per issue)
Infographics ($750 and up!)
Placed Articles ($2 per word or more)
Press Releases ($250 to $500+)
Slide Decks ($100+ per slide)
Speeches ($100+ per minute)
Video Scripts ($1,000+ each)
Websites (Sky's the limit!)
White Papers ($3,000 to $7,000+)
All of these projects fall under what's called content marketing. It's more straightforward than the consumer-oriented direct-response copywriting you might be used to. There's no hype or pressure to get the sale. You're providing information to your client's prospects … and your client closes the deal.
For many AWAI members, B2B has become the niche of choice because of all the opportunities available. And the Crash Course in B2B Content has been instrumental in them gaining the expertise they needed to go after clients … take on bigger and bigger (and higher paying) projects … and enjoy a well-paid writer's life.
"With Crash Course in B2B Content on my docket, I feel confident enough to meet client requests to do types of projects that are new to me. Like the slide deck copy I was asked to write two weeks ago. I said 'yes' first, then opened Crash Course and read through the chapter on slide deck copy." – Lee Nourse
"The biggest benefit for me? It provided me a solid place to familiarize myself with a given writing assignment and backstopped the confidence I needed to discuss details professionally with prospective clients.

"For anyone who wants to understand more fully the breadth and scope of what a B2B copywriter may involve herself in, Gordon's crash course is an excellent starting point." – Jim Mahannah
"Gordon Graham was terrific in how he outlined 12 critical services needed by B2B companies. He included the time each service would take, the range of fees charged and everything in between.

"I refer to this course over and over again in my freelancing business." – Holly Helscher
"Since Gordon goes into detail and is very thorough for 12 different projects that B2B clients are likely to ask for, I feel confident that I can successfully handle any of those projects. My confidence has been the biggest benefit.

"When a client asks for a specific project, we can go right to that project, click on it, and have everything we want or need at our fingertips. This provides a high level of confidence to take on any project!" – Howard Dolt
"It can be confusing and overwhelming — for new copywriters especially — to know what price range to quote when we're just starting out in our freelance business. This course outlines it very well and takes the mystery out of it." – Neil Stubbs
"It's given me the confidence to accept projects, whether I've done it before or not. I would not hesitate to recommend it to another member. If you have never written a certain type of content before, this program will help you get it right, from research to pricing." – Karen Briggs
The Crash Course in B2B Content is an easy reference guide that shows you step-by-step how to write all those different types of projects so that your copy gets the results your clients want. You'll also learn how to compel prospective clients to hire you … what fees you should ask for (so you get paid fairly) … and more.

The Professional Writers' Alliance
At last, a professional organization that caters to the needs of direct-response industry writers. Find out how membership can change the course of your career. Learn More »

Published: September 14, 2017