Bootcamp BUZZ Early September 2017 30 Job Fair Marketers Revealed

This month's issue of Bootcamp Buzz — the official newsletter of our 2017 AWAI's FastTrack to Copywriting Success Bootcamp and Job Fair — is all about the JOB FAIR. We can now reveal the names of the 30-and-counting companies who'll be in Delray Beach with us, looking to hire their next copywriters! Check out the growing list in this issue.
You'll also see what AWAI Bootcamp alumni, speakers, and marketers have to say about "My #1 Job Fair Tip …" plus you'll meet two more of our Bootcamp speakers — two content-marketing industry leaders.

Find out which companies will be in Delray Beach, waiting to meet you (they're anxious to find skilled copywriters now!)
Meet Brian Clark and Nick Usborne … and see how they'll be helping you meet today's content marketing demand for thousands of companies
Discover a delightful "Downtown Delray" hotel option and more
Plus, you'll get the scoop on a special pre-Job Fair session that helps you put your best foot forward with potential clients.
Click here now to read your Early September issue of Bootcamp BUZZ.
If you're already registered for Bootcamp 2017, your Early September issue of Bootcamp BUZZ is posted on your member page. (Login required.)
If you're not registered for Bootcamp … get on our waitlist now – there's still a chance to join us in 2017.
LAST CHANCE:

Get Paid $800 to $2,000 to Write E-newsletters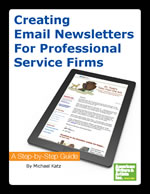 It only takes a few weekends to get your freelance writing business up, running, and ready to take on clients.
Click here to get all the skills you need to present yourself as an expert … and get you your first paying client, fast!
By this time next month, you could have a full schedule of loyal retainer clients paying you $800 to $2,000 every month.
Hurry! Discounted Enrollment Ends at Midnight.
Published: September 7, 2017