Grow Your Business—and Earn More Money—with Virtual Assistants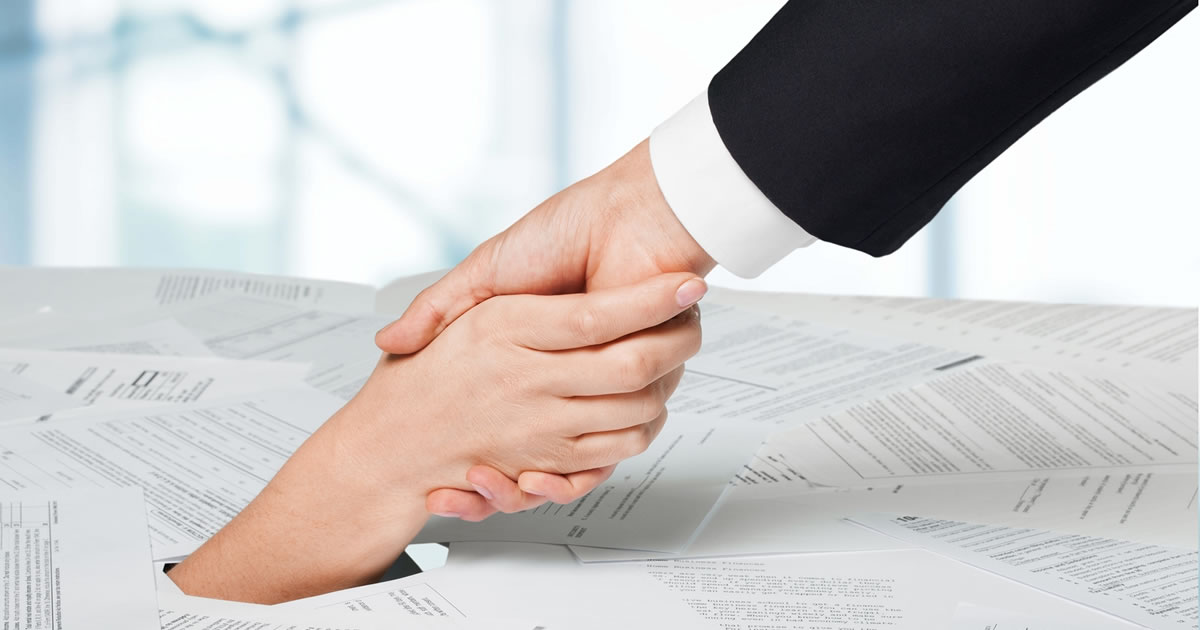 As a freelance copywriter, you're probably looking to maximize your time and income … and also to save on expenses.
To that end, you may think it's best to do all the work on every project you receive yourself. After all, why would you pay someone else to do something you can do just as easily? You'd have to explain what you need … and double-check their work. It sounds like a headache.
But, if that's your line of thinking, you may not be on the right track. Taking the do-it-all-yourself approach can keep your plate filled with busy work, rather than work that really helps build your income.
And, there's a way you can make more money by hiring some of your work out.
Welcome to the world of virtual assistants (or "VA's" for short).
There's a Virtual Assistant for All Your Needs
A virtual assistant is someone you hire remotely to help you complete certain types of tasks, so you can focus on what you love.
Some VA's work independently, and others through VA companies or staffing firms. Depending on their policies and your needs, you can hire one by the hour, by the project, or even on a monthly basis.
What types of work do virtual assistants do?
Whatever you want!
Many jobs have become more specialized in recent years, and VA's are a part of this trend. People at different skill levels offer various services. Whether you need someone to do basic clerical work, put together an elaborate proposal, create some graphic elements or write an email — almost anything you can think of — there's a virtual assistant who can help.
As you might expect, the price for a VA will vary based on the person's experience and the task at hand. Rates start as low as a few dollars an hour and increase from there.
Two Major Benefits to Working With a VA
We could all use more time and more money. VA's can certainly help you free up some of your time … and you can actually earn more money than if you didn't hire one.
Here's an example to show you how this works:
Suppose you're hired to do a project you expect to take 10 hours — five hours to research, and five hours to write. You'd like to earn $100 per hour, so you charge your client $1,000 for the project.
Suppose, as well, you could hire a virtual assistant to do the research for $20 an hour. Assume they'll take the same amount of time you would need to research — five hours. You'll end up paying them $100 out of your $1,000, so you'll only make $900 …
But, you're only doing five hours of writing to make that $900. Doing the math, $900 divided by 5 hours means your income will skyrocket from $100 to $180 per hour. That's an 80% increase, for doing much less work!
And, you now have five extra free hours. You can enjoy that time as you please. But, if you're looking to build up your business, you can use it to work on your marketing. Or, you can do other client projects, bringing in even more income for yourself.
It might seem counterintuitive, but the numbers don't lie!
A Good Rule of Thumb for Hiring
With this model, you can hire out as much work as you want, so long as your outsourcing costs are less than what you'd be making. It's important to keep in mind the number of hours your virtual assistant will need to complete the task. Because, if they take a lot longer to do it than you would, your savings won't be as great.
Suppose the VA in the previous example charges $30 and estimates the research will take 10 hours. You'll have to pay them $300 of your $1,000, and you'll end up making $700 (or $140 per hour) for the time you spend writing.
Is it still worthwhile? You'd likely agree it pays to hire it out and make 40% more while working five hours less. But, you can see how the more time it takes the VA, or the more they charge, it will, of course, cut deeper into your earnings and time savings for the project. So, you'll want to know going in how long you expect the work to take and how much you anticipate spending, to make sure the math stays in your favor. The point of having a VA is to make the best use of your resources, not to deplete them.
Ideal Tasks to Outsource VA's
You may love the idea of hiring a virtual assistant, but for some reason feel like your project isn't well-suited for one. In that case, you might benefit from hiring out some of the activities associated with your business operations.
Like bookkeeping. If you hate dealing with accounts payable and receivable or tracking your money flow, you might want to consider having someone else handle it.
Setting up your website might be another activity to farm out. If you don't want to deal with the technical aspects of getting a domain, finding a host, and designing a site, consider hiring a virtual assistant to get it all done for you.
Tedious tasks are also good for handing off to virtual assistants. Think transcribing documents, or making minute changes to one document in order to have a number of versions. The idea is to get lower-level activities that aren't really helpful in scaling up your business off your plate.
Your Virtual Assistant(s) Is Out There …
You just need to find them. Luckily, it's easy. Check out websites like upwork.com, freelancer.com, and fiverr.com. Do an online search for virtual assistants that specialize in your need. And, ask other writers you know if they have any recommendations.
You might hit it off with the first one you hire, and you might not. The project might go well … or it might be a little bumpy. You won't know until you try. But, if things go sideways, there are plenty of other VA's out there, and one of them is sure to be a good fit for you and your needs. So, even if things don't go perfectly the first time, don't give up. Your time and income are far too valuable!
What are you waiting for? Try using a virtual assistant on even just a small starter project, and see firsthand how it can free up time to grow your business and put more money in your pocket.
This article, Grow Your Business – and Earn More Money with Virtual Assistants was originally published by Wealthy Web Writer.

The Professional Writers' Alliance
At last, a professional organization that caters to the needs of direct-response industry writers. Find out how membership can change the course of your career. Learn More »

Published: September 13, 2017