Video:


The Place Where Hundreds of AWAI Members Like You Get Hired by Close to 30 of the Top Marketers in the Country
Find Your First — or Next — High-Paying Copywriting Job at FastTrack to Copywriting Success Bootcamp and Job Fair
"I didn't think I could do it. And now I have a job as a copywriter."
What could bring about that transformation in an AWAI member?
Meeting the 30 marketers and publishers coming to AWAI's FastTrack to Copywriting Success Bootcamp and Job Fair this October 18-21.
Click on the screen below to watch a special video about Job Fair from Professional Writers' Alliance Managing Editor Jen Adams.
You'll …
Get tips for landing your dream copywriting job.
Understand why Bootcamp could be the turning point in your copywriting career.
And even meet some of the marketers coming to Job Fair, like Wayne Ellis of Eagle Publishing, who hired three people at the event.
As Jen says about Job Fair, "One contact can turn into a whole career."
And that certainly was the case for these AWAI members who attended past Bootcamps and had their career breakthrough moment.
"Three months after I went to my first Bootcamp, I had enough clients to leave my full-time job." – Roy Furr
"Clients I gained from submitting my first Bootcamp spec assignments 2 ½ years ago are still my clients today, earning me over six-figures a year." – Susan Nickerson
"I completed a Spec Assignment from Job Fair 2014 to land a project with my all-time dream client and direct-mail giant, Boardroom, Inc. I got to work with A-list copywriters Marcella Allison and Richard Armstrong. It was a life- and career-changing experience that I'd dreamed about for years … and it's all thanks to Job Fair!" – Rae Robinson

"Winning the Clayton Makepeace Bootcamp Challenge has been the highlight of my copywriting career. In addition to being one of the world's best copywriters, Clayton is an incredibly nice guy. Working with him has not only improved my copywriting skills but also taught me about the process used by financial publishing companies to create copy. I have the confidence now to approach any financial publishing firm, and I intend to leverage this experience to the max!" – Chris Allsop
Join The Bootcamp 2017 Waiting List
LAST CHANCE:

Get Paid $800 to $2,000 to Write E-newsletters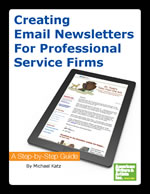 It only takes a few weekends to get your freelance writing business up, running, and ready to take on clients.
Click here to get all the skills you need to present yourself as an expert … and get you your first paying client, fast!
By this time next month, you could have a full schedule of loyal retainer clients paying you $800 to $2,000 every month.
Hurry! Discounted Enrollment Ends at Midnight.
Published: September 4, 2017