A Freelance Writing Client Just Found Your Website — Now What?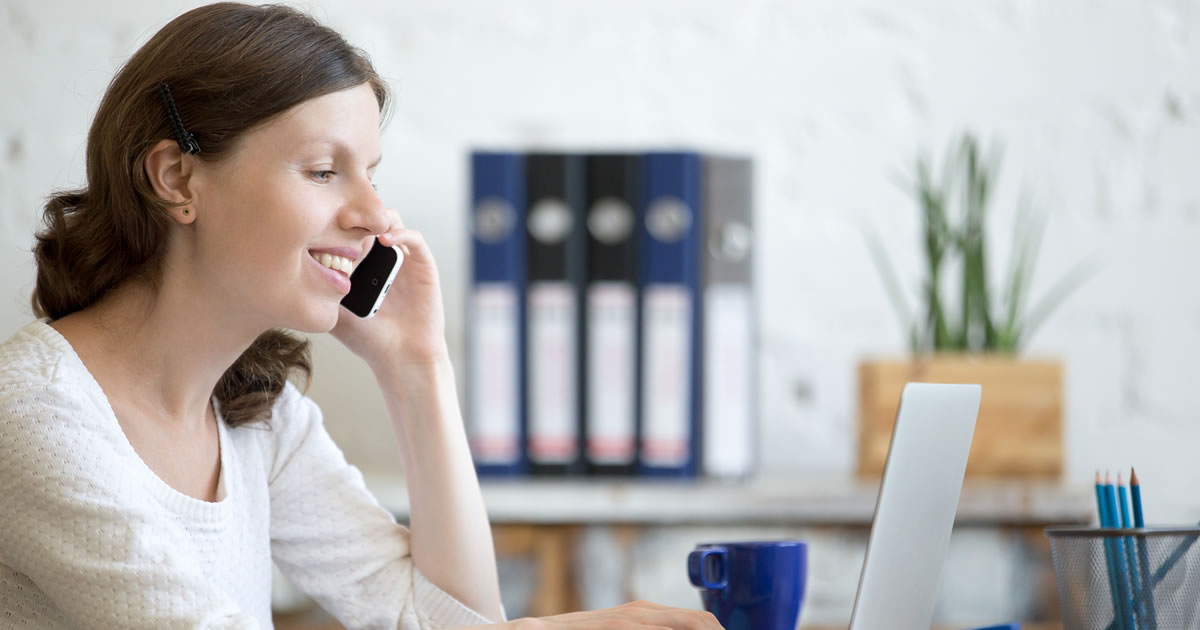 Congratulations! You've launched your copywriting website, and you're very proud of it. And you should be. Launching a website is a big deal.
It's how you highlight all the copywriting services you offer, showcase samples of your writing, and it's focused on helping clients in a specific industry.
Now, imagine this … Suddenly, you get an email from a potential client.
The subject line is: "Need Your Copywriting Services."
Your heart leaps.
You think, "Oh boy, now we're getting somewhere!"
But before you've mentally cashed the big check that may be coming your way …
Let's walk through the steps of handling this inquiry like a pro.
First, find out if this prospect will be a great client for you.
Usually, the client will give you an idea of what they need: blog posts, website help, emails, a newsletter, better search results, improved sales, etc.
Do you offer these services? (Of course, you do!) Terrific — we have a match.
The next clue will be the client's website. Most client emails come from a business address such as (name)@clientwebsiteaddress.com. Or if not, the client may give you the web address in their message.
You can click on over to the client's website to see what's up, before you even contact them.
This gives you all kinds of information, such as:
Is the website professional and reputable-looking?
Does it look like a company you'd like to do business with?
Can you get excited about writing for them and helping them succeed?
Assuming the answer to these questions is YES, proceed.
If not, listen to your gut. For instance, are they asking for something unusual or unreasonable in their email message to you? Such as, "We're a start-up and don't have any money, but we can pay you if your web copy helps us grow." (By the way, this rarely works out, if ever … So unless you want to barter for a sample and testimonial, you may want to think twice about this.)
Or, is the website about a product or service that you have no interest in writing about? It's okay to turn away projects you won't enjoy.
Based on the initial email message and what you've seen so far, you may still want to proceed with caution and ask the client some questions to address any red flags (in a very positive way, of course).
This brings us to the next step: contacting the client so you can set up a call. You'll want to offer a brief "consultative" call where you ask questions and listen to their real needs before pitching your services.
In my experience, there are two ways to handle an email inquiry.
You could simply reply to an email inquiry with a "Yes, I can help," and include a fee schedule or other instant response and see what happens.
This is risky because you don't really know the client yet. You don't know if their expectations are reasonable or if they can afford you.
Plus, the client is put in the position of making a decision without knowing you yet, either. They may be reaching out to one or two additional copywriters who take more time to get to know them. You may never hear from them again.
Ideally, you'll set up a consulting call to establish yourself as an amazing service provider — and it will help you weed out clients who may not be a good fit for you.
This approach takes about 10 minutes and is well worth it. All you need to do is say in your email response:
"Thank you for contacting me! I'd love to know more about your needs so I can help you in the best way. When can we talk on the phone this week?"
In my experience, prospective clients respond very well to this reply. Now they feel they have someone who's willing to take a moment to listen and learn about their company.
When you set up the call, be sure to have your computer nearby so you can look at the client's site with them, during the conversation.
Ask questions such as,
What improvements are you looking for?
What's working now, and what's frustrating you?
Can you describe the project scope — the kinds of services you're looking for?
What's your budget for this project? (This one's a bit controversial. Some leading freelancers advocate NOT asking about their budget up front. However, this question instantly sets you up as a professional and will help you weed out "tire-kickers" who aren't ready to pay what you're worth. I always ask, and it's worked for me.)
You may also ask, "How did you find me?" If the client says, "I did a search for '[industry] copywriter' and your website appeared" — well-done!
Finally, wow the client with a hint of what's to come.
Once you've established these basics and you like where the conversation's going, give your prospect an idea of how awesome it is to work with you.
For instance, pull up their website and provide a few clues on how you can help.
Start with a positive comment such as, "Wow, there's a lot of information here. Someone put a lot of work into this. I can already see a few gaps and opportunities to make it work much better for you. For instance …"
This is where the wow comes in.
Give a small hint of information demonstrating your expertise.
Say something along the lines of: "I'm not seeing a headline at the top of each page, which is where people often look first. I could add a really strong headline showing why your solutions are the best out there … and I'll weave in search engine keywords so more people can find your site via Google. This will bring in more traffic and also wow people when they arrive at your site."
What client doesn't want THAT?
In 10 short minutes, you'll not only learn whether or not the client is a good fit for you, you'll impress the client with your approach.
At this point, the ball is in your court to say, "Let me send you an official proposal and then we can get going."
Now you've gone from launching your website to landing a client. What better way to make living the writer's life a reality?!
Do you have any questions about talking to a new prospect when they contact you? Please let us know in the comments below so we can help.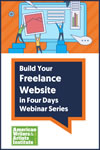 Build Your Freelance Website in Four Days
No matter what niche you're in, if you're a freelancer, you must have a website that showcases what you do. You can launch your own professional website in just 4 days. Experts show you every step. Learn More »

Published: October 13, 2017