How I Stumbled Into a Market with Unlimited Earning Potential and What It Means for Your Writing Success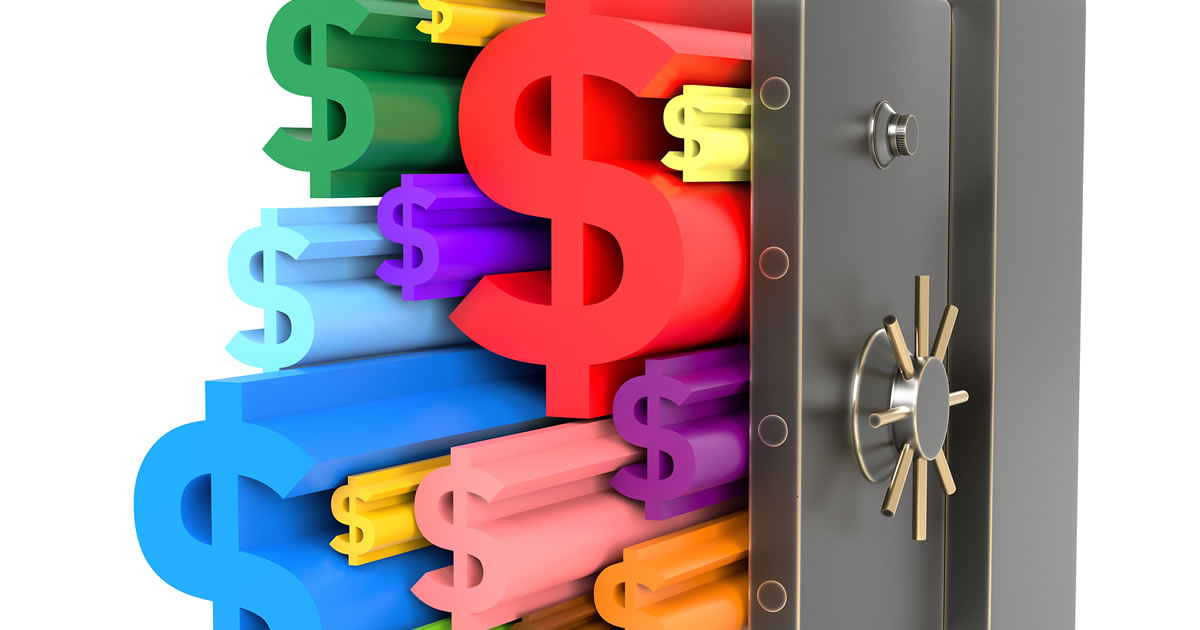 In 2003, early, early in my writing career, I responded to an ad in AWAI's e-letter for copywriters, The Golden Thread. It resulted in a project with the late AWAI Co-Founder, Don Mahoney. I wrote a chapter for a book he was working on.
He liked what I did. And when another of his writers flaked, he had me tackle their chapter too.
Then, when he launched a business not too long after, he needed someone reliable to write his e-newsletter. He hired me.
It was a steady weekly gig that lasted four years.
That relationship wasn't an anomaly.
In 2011, I attended my first Web Intensive. I struck up a conversation with a gentlemen, not knowing he was renowned copywriter Mark Everett Johnson. We hit it off. He needed a reliable writer to work with one of his clients on an e-letter. Another weekly gig.
But then that client launched a second e-letter. And a third. I was writing all three. It added up to thousands a month and was steady work for six years.
Even better … In both cases, writing e-letters for these companies led to other projects.
I wrote special reports for Don. Regularly. That added five-figures a year to what he was paying me for the e-letters.
For my other client, I wrote special reports. I created products. I wrote direct-mail packages. And more. This client alone had me more than halfway to six-figures a year, several years in a row.
And these weren't difficult projects I was working on.
The e-letters took a couple of hours apiece, tops. The special reports a few more. Product creation a bit more than that. And there was always more work coming my way.
It's brilliant and it's a model that keeps working for me. The e-letters create a base income I can count on month in and month out. And because of the e-letters, I have first right of refusal on more work than I can handle.
Both of the clients I've highlighted used information to market their products — often the information was the product.
To grow their lists and to prepare their audience for a sale, they needed a ton of writing work done.
It makes for a sweet spot for a writer like me who likes to try my hand at a lot of different things on a lot of different topics … and who appreciates having a steady income while enjoying all the perks of freelancing.
If you're thinking it would be a sweet spot for you, too, then I want to point you in a specific direction to help you get started faster … and to give you the most flexibility possible when it comes to building the writing business of your dreams.
Lots of companies use email marketing and need e-letters, special reports, and the like. But there's one industry that stands out above the rest when it comes to the size of the demand and how much they're willing to pay.
That's the information marketing industry. Anyone who is selling a subscription, a report, an online course, a webinar, a live seminar, a manual … they are all doing information marketing.
In a recent article, Dan Kennedy said, "The information-marketing industry is huge and diverse and blossoming thanks to the proliferation of new media yet very much reliant on old media as well, and most importantly, in constant need for more copywriters and writers willing to learn how they operate, why their customers buy, what they sell, and then serve their needs."
From personal experience, I can tell you he's absolutely right. I've built a large portion of my livelihood on this fact. I rarely work with more than two or three clients at a time. And as I noted above, sometimes those relationships go on for years.
I could take on more clients. I'd likely double or triple my income if I did. But for me, having a reliable income, working to my own schedule, and having the free time to home school my kids, lead Girl Scout trips, read, hike, garden, and play indoor soccer … that's what it's all about.
My point here is, working in the information market can give you the freedom to tailor your income and your schedule to exactly what you want or need it to be.
So how do you find information-marketing clients?
Here's the simple step-by-step process I recommend:
Start with a Google search. Pick a topic you're interested in and combine it with an information product type. Some examples are "online leadership training," "financial newsletter," or "dating guide."
Visit the sites that come up and study the types of products they sell. Sign up for their free e-letters and download their special reports.
If you can swing it, buy something from them. They'll start sending you all the marketing materials you'll need to get "inside" their business.
Study everything these companies send you and come up with ideas for how you can help them sell more.
Then reach out. Connect with the marketing director at each company (you can probably find their contact information through LinkedIn, or you can call or email the company and ask how to best contact the person who handles the marketing).
Then share your ideas.
Finally, follow up regularly. Be polite. Offer value. And be persistent. It's a winning formula.
With the kinds of clients you can land in the information marketing industry, you don't need to be an experienced direct-response sales letter writer getting paid big royalties to make an incredible living …
You can easily do it writing e-letters, lift notes, special reports, and the other collateral materials needed to help them grow and nurture their list.
But if you want to earn big fees and royalties writing direct-response copy, there's plenty of room for that to happen too. For a writer, the potential for growth in the information marketing industry is nearly unlimited.
By now you're asking, "What's the catch?" And there is a catch, but it's a catch you'll find in any industry. You'll do better if you know the ins and outs of what works for this specific market.
I sort of stumbled into the information market. And it took longer than it needed to for me to build the financial security and scheduling freedom I was after.
If I could go back and tell my younger self how to do things differently, I'd first point out that information marketing is a thing — a great big huge opportunity. And then I'd tell myself to actually study under someone who already knew the market. Man, would my success have come faster had I known those two things!
Fortunately for you, those two things are easy to cover. I've already shared the first with you — there's a huge opportunity here! And the second … well, you have access to information marketing masters like Dan Kennedy who are ready to reveal what makes this market tick.
You can learn a lot by signing up for the free e-letters put out by information marketers and studying their marketing materials. But if you want that financial security and scheduling freedom sooner rather than later, don't pass up the opportunity to learn from someone who has already cracked the code — and can get you inside, too.
Does writing e-letters, special reports, and emails for the information marketing industry sound interesting to you? What questions do you have for Heather? Please share in the comments below.

Dan Kennedy's Writing for Info-Marketers Training and Certification Program
Copywriting-great Dan Kennedy is ready to take you under his wing, to show you where to find the best clients and to train you to write results-getting copy that will keep those clients coming back. Learn More »

Published: October 10, 2017